In case you missed it
Aadhaar upheld:
The Supreme Court on Wednesday declared the Centre's flagship Aadhaar scheme as constitutionally valid but pared its scope significantly by striking down several of its provisions, including mandatory linkage with bank accounts, mobile phones and school admissions. The SC held that no corporate entity, including both private and public sector banks as well as mobile telecom companies, can seek Aadhaar details of an individual. It would also not be mandatory for school admissions, as also for CBSE and NEET examinations, for medical entrance and UGC. Aadhaar, however, would remain mandatory for filing of IT returns and allotment of Permanent Account Number (PAN).
Read the full coverage on News18.com.
Dissenting verdict:
The Aadhaar Act could not have been passed as Money Bill as
it amounts to a fraud on the Constitution and is liable to be struck down,
Supreme Court Justice DY Chandrachud said in a dissenting verdict. Justice Chandrachud, who was part of the five-judge Constitution bench headed by Chief Justice Dipak Misra
, wrote a separate judgment saying he had expressed some views different from that of the verdict pronounced by Justice AK Sikri.
'Creamy layer' in quota :
The Supreme Court on Wednesday ruled that the concept of
creamy layer shall be applicable in reservations for Scheduled Castes and Scheduled Tribes.
A constitution bench headed by Chief Justice of India Dipak Misra held that a constitutional court is empowered to strike down any reservation meant for a creamy layer among the most backward classes.
Babri appeals:
The Supreme Court will decide on Thursday whether to refer the question if a "
mosque as a place of prayer is an essential part of Islam
" in the Ramjanmabhoomi-Babri Masjid appeals to a Constitution Bench.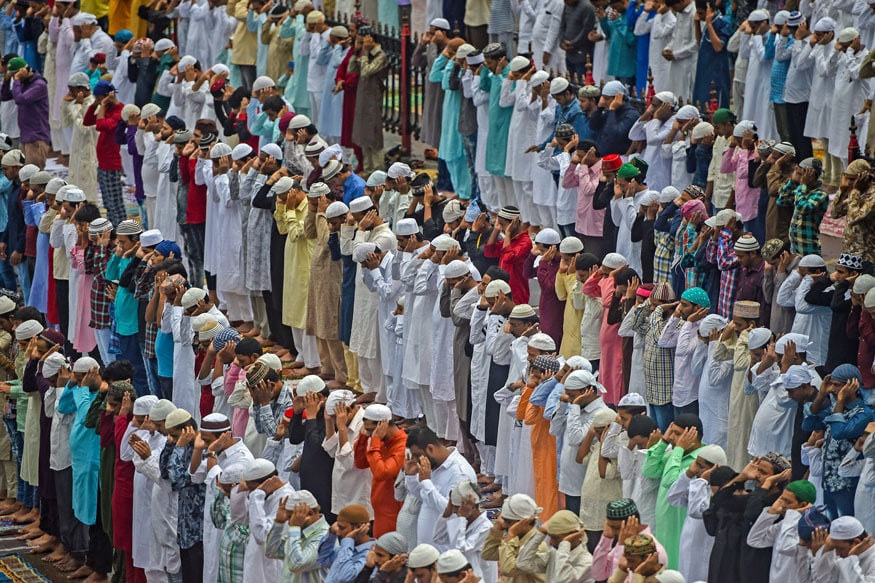 Gross mistreatment:
A 35-year-old woman
Wednesday accused Punjab police of forcing her to sit atop a jeep
and parading her through her town Amritsar district allegedly after they failed to arrest her father-in-law. CCTV footage purportedly showed the woman lying on top of the vehicle and then falling off when it took a sharp turn.
Need of the hour:
Terming the Supreme Court verdict on Aadhaar a breath of fresh air for Indian citizens, experts on Wednesday said
a completely new regime
has to be put in place to protect the Aadhaar data that is lying with private companies. According to experts, an SC directive to Centre to bring a robust data protection law is the need of the hour.
Agree or disagree?
Scheduled Castes (SCs) in India are identified and listed on the basis of castes which have been over the centuries and are still subjected to 'untouchability' by the traditional social system of India, viz. Caste System. There exist a number of humiliating and discriminatory practices against the people of these castes that have wide economic, educational, social, housing-and-residence-related and health-and-nutrition-related deprivations and ramifications.
PS Krishnan explains how social equality can only be achieved
by undertaking comprehensive measures holistically for the SCs, STs and SEdBCs, viz., social justice measures.​
On reel
In a 4:1 verdict, the Supreme Court has declared the Centre's flagship Aadhaar scheme as constitutionally valid, but with conditions. However, while you might have heard about the salient pointers like bank account and mobile linkages being made not necessary, here are some lesser discussed facts you probably missed out on.
(Get a fresh dose of the news that matters, delivered directly to your inbox, every morning. The perfect way, to get you started and informed, for the day ahead. Subscribe to News18 Daybreak here.)