GET Stock

Quotes


News18 Daybreak: 'The Correct Position In Law'
Get a fresh dose of the news that matters, delivered directly to your inbox, every morning. The perfect way, to get you started and informed, for the day ahead.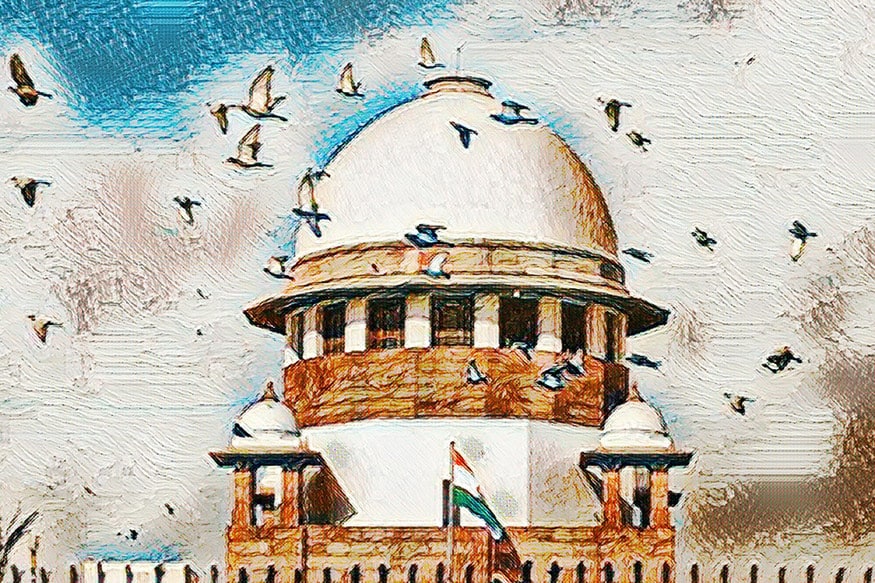 Supreme Court of India (Image: News18 Creative)
In case you missed it
Issues of judicial rectitude and judicial discipline have assumed the Center stage once again in the face of allegations concerning proceedings pending in the first court of the country – headed by the Chief Justice of India. Two orders, on the judicial side, and an equal number of orders on the administrative side have been issued in the last one week to establish, what at least is desired by the CJI and other judges on these benches, to be the "correct position in the law". This appears to be the second instance in less than a year when a supposed-to-be hostility between the most-senior judges of the Supreme Court has eclipsed the core issue.  
Nine months ago, the Supreme Court and its CJI had come across a similar instance when a free and fair investigation was sought into a note attributed to former Arunachal Pradesh Chief Minister Kalikho Pul, who allegedly committed suicide last year. 
— Late Arunachal Pradesh Chief Minister Kalikho Pul had named some sitting as well as former Supreme Court judges and senior Congress politicians in a 60-page suicide letter he left behind at the time of his death last August.
— Dangwimsai Pul, the first wife of the deceased CM, had in February written to then CJI J S Khehar, seeking an FIR into the accusations and an independent probe.
— Even though the suicide note reportedly connected to Pul had named him, Justice Khehar took the call on the administrative side – in an apparent contradiction to the legal principle that nobody would be a judge in his own cause.  
More on this here.
The person who first found Ummar Muhammad's body claims that the 35-year-old was not only shot but also beheaded before being dumped on the Railway track. 
"If a train would have run over it, then the body wouldn't have been intact. Moreover, how can a head get severed if the body is in between the tracks?"
 said the Railway worker to 
News18.
 Though there are allegations that the murder is the handiwork of Gau Rakshaks, the police have remained tight-lipped on it.
Ahead of the panchayat elections
, the West Bengal government has decided
 to distribute cows in panchayat areas of the state. Two thousand cows are to be distributed in all rural households in Birbhum district.
Kerala Transport minister Thomas Chandy 
resigned on Wednesday.
 This came after the Alappuzha district collector on Tuesday confirmed the allegations of land encroachment and violation of Kerala conservation of paddy land.
Virat Kohli's new found ability to score big runs in Test cricket means he has surpassed Sir Donald Bradman, often considered the gold standard for batsmen of all time, in terms of conversion rates from 50 to 100. Yes, really. In 29 Tests as skipper, Kohli has scored 2,560 Test runs at an average of 59.53 and has smashed 10 Test centuries and four Test fifties. Thus, his conversion rate as skipper is a monstrous 71.43%. 
More details here. 
As the capital gasps for breath, Delhi Government is sitting on Rs 787 crores that it collected as Environmental Cess, 
revealed an RTI query.
Wow.
While some of us still struggle to find an affordable house with a sane roommate, 
Suyash Dixit has claimed to have established his own kingdom
 while travelling to a no-man's land between Egypt and Sudan and declaring himself the king of it.
Watch out for
Why are new-borns not being named Vikas in poll bound Gujarat? Watch out for the fascinating story.
With the CBI probe pinning the culpability on the 16-year old juvenile student of Ryan International School, Gurgaon for the murder of seven-year old Pradhyuman of the same school, the agency may not oppose the bail plea of school bus conductor Ashok Kumar when it comes up for hearing before a Gurgaon court. The bail plea of Kumar will come before the court today.
Agree or disagree? 
Can a resurgent brand Rahul Gandhi dent superbrand Narendra Modi's popularity? Rajiv Kumar asks a pertinent question. From being taunted as 'Pappu' and 'Yuvraj', Rahul has received little mercy from his vocal critics. Some of this criticism is perhaps misplaced. But Rahul's imminent elevation as the Congress chief has
 re-ignited the Brand Rahul vs Brand Modi debate.
On reel
Meet The Man With A Robotic Hand
(Get a fresh dose of the news that matters, delivered directly to your inbox, every morning. The perfect way, to get you started and informed, for the day ahead. Subscribe to News18 Daybreak here.)
| Edited by: Soumyadip Choudhury
Read full article
Countdown To
Elections Results
To Assembly Elections 2018 Results