News18 Daybreak | Trump Decline's India's Invite, Crisis in Sri Lanka Deepens and Other Stories You May Have Missed
Get a fresh dose of the news that matters, delivered directly to your inbox, every morning. The perfect way, to get you started and informed, for the day ahead.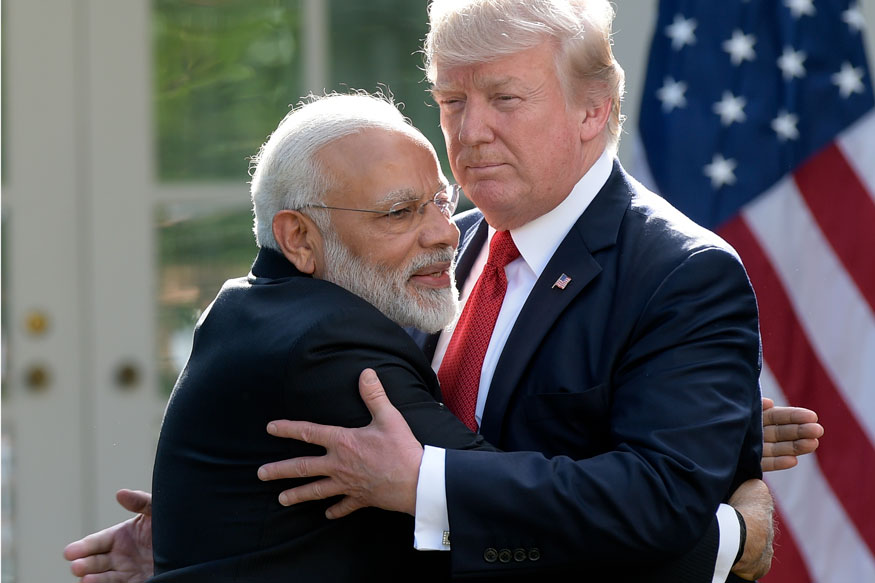 File photo of US President Donald Trump and Prime Minister Narendra Modi (File photo: AP)
In case you missed it
The desperation to see his parents prompted Jammu and Kashmir Police's sub-inspector Imtiyaz Ahmed Mir to shave off his beard and change appearance in his unsuccessful attempt to dodge militants who had laid a death trap for him in his village. Mir, 30, was shot dead by militants at Wahibug in the militancy-infested Pulwama district of South Kashmir on Sunday when he was on his way home.
The earliest red flag was in 2005 and over the past year, many sounded the alarm - tragedy was imminent. On Friday, one elephant came into contact with a live wire, then six more that were following in a single line also got electrocuted and died. The death of seven elephants in a single incident is the highest ever in Odisha and since then the government has suspended key officials and ordered a probe by the crime branch into the incident. This is how ignored warnings of live wires led to electrocution of seven elephants in Odisha.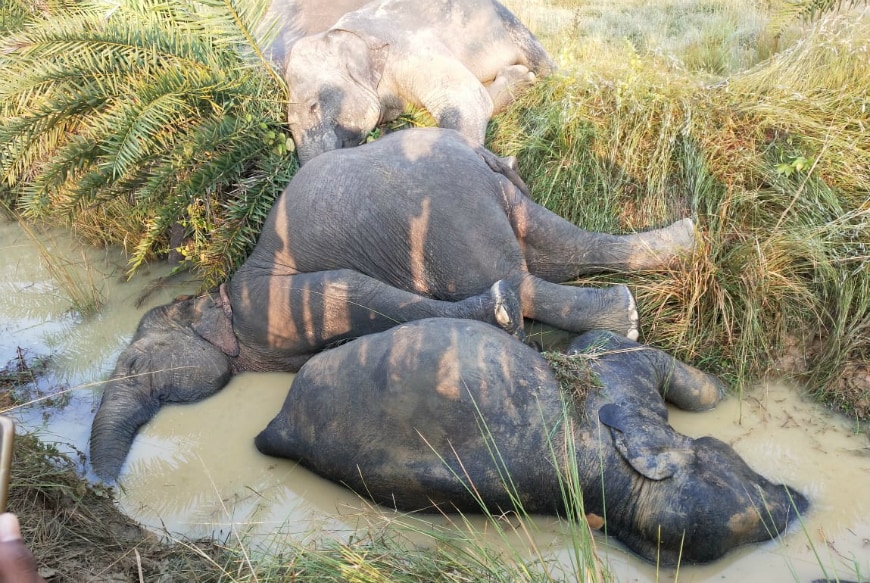 US President Donald Trump has turned down India's invitation to be the chief guest at next year's Republic Day parade. Sources said the US authorities conveyed Trump's decision in a letter to NSA Ajit Doval recently. The US president's "domestic commitments", including his State of the Union address, around that time seems to have been the reason for declining the invitation. In the letter, Trump is said to have regretted his inability to accept the invitation.
The BJP is in a state of "coma" due to its past deeds, former Karnataka chief minister Siddaramaiah said on Sunday, attacking the saffron party for predicting that the JDS-Congress government in the state would fall. Siddaramaiah, who is the head of the Congress-JD(S) coalition coordination committee, also warned the Bharatiya Janata Party (BJP) against indulging in 'Operation Lotus' again. 'Operation Lotus' is a reference to the saffron party allegedly luring several opposition MLAs to defect to ensure stability of its then-government headed by BS Yeddyurappa in 2008.
One person died and two others were injured on Sunday when shots were fired in Colombo, as a constitutional crisis sparked by Prime Minister Ranil Wickremesinghe's shock sacking turned violent. Bodyguards for Petroleum Minister Arjuna Ranatunga fired live rounds at a mob loyal to President Maithripala Sirisena after the group tried to take the cabinet member hostage, police said. It was the first report of serious violence since Sirisena sacked Wickremesinghe on Friday and installed former strongman Mahinda Rajapakse as the new prime minister, triggering political chaos.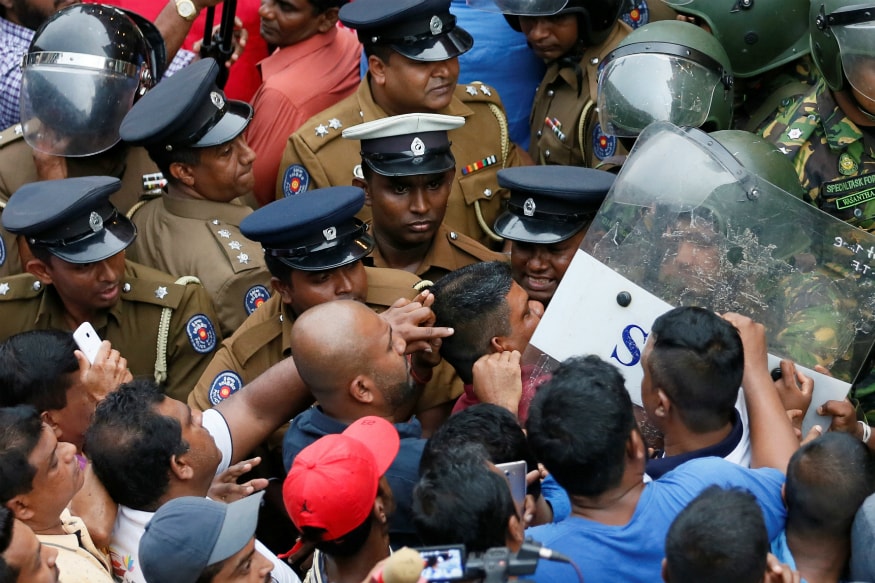 For Japan's Prime Minister Shinzo Abe, PM Narendra Modi is the 'most dependable friend'. At the 13th India-Japan annual summit, Modi was also given a crash course on how to use a chopstick.
The BJP in Kerala has announced a 'Rath Yatra' to save the customs and traditions of Lord Ayyappa temple in Sabarimala, intensifying the agitation against the entry of all women into the shrine, a day after its Chief Amit Shah extended the party's support to devotees.
Congress leader Shashi Tharoor stirred a controversy on when he quoted an RSS source to compare Prime Minister Narendra Modi to a "scorpion sitting on a Shivling".
Agree or Disagree?
It is now becoming increasingly clear that the Congress is relying on its 2003 strategy to build alliances ahead of the 2018 Lok Sabha elections amid plethora of challenges. It seems to be gearing up to challenge the BJP and also keep regional leaders engaged and interested for a post-poll possibility. In the last six months, Congress leaders have given confusing signals to the saffron party and regional allies alike. It suits the BJP if these elections become a direct contest between "angry young man" Rahul Gandhi and "man for all seasons" Narendra Modi.
It's that time of the year. Karwa Chauth, or the time when female members of the Married Mafia turn out in their designer best to starve themselves in the name of love, tradition, and Bollywood. Can you even call yourself married if you don't have a strategically lit photograph of an elaborate thaalof sargi from the mother-in-law (thanks a ton, Karan Johar) to show for it on Instagram? Sonali Kokra writes on the unbearably smug sexism of modern day Karwa Chauth.
On Reel
CBI director Alok Verma and special director Rakesh Asthana have been divested of all powers in the midst of an internal rift over bribery allegations against the latter. News18 explains some critical aspects.
(Get a fresh dose of the news that matters, delivered directly to your inbox, every morning. The perfect way, to get you started and informed, for the day ahead. Subscribe to News18 Daybreak here)
Read full article