News18 Daybreak | Trump Declines India's R-Day Invite, Delhi Air 'Very Critical' and Other Stories You May Have Missed
US President Donald Trump's decision to turn down India's invite to the Republic Day celebrations has put the government in a fix, forcing it to explore options for the chief guest at the parade.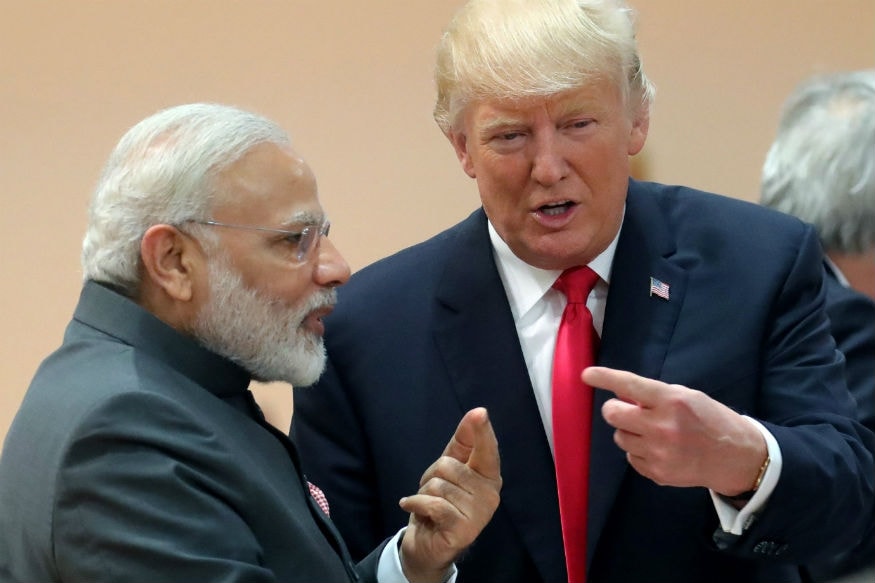 Prime Minister Narendra Modi with US President Donald Trump. (File photo)
In case you missed it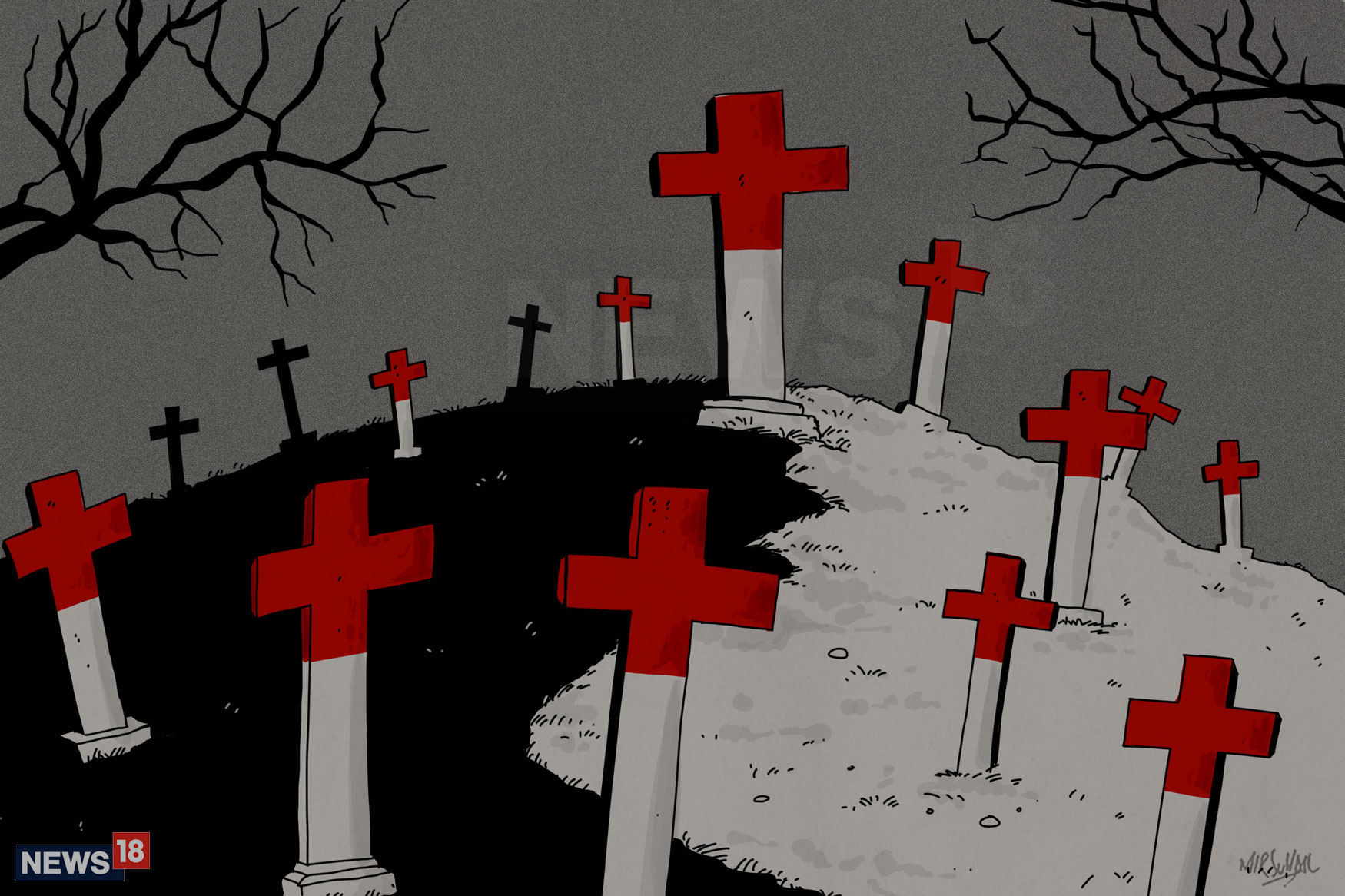 News18 Creative by Mir Suhail
For the past decade, seven lives, mostly children, were lost in Gorakhpur every day due to acute encephalitis syndrome (AES) and Japanese encephalitis (JE). Three successive governments were elected and each had a near identical response to the disease. The first year of the BJP government saw a spike in the number of cases of AES and JE deaths — from 715 in 2016 to 748. But for CM Adityanath, the issue was always going to be key and the deaths in August had only made it all the more important. The government is yet to submit its report on the issue to the NHRC. This is the first of five-part News18.com series probing the encephalitis menace that hits Gorakhpur every year.
Maharashtra chief minister Devendra Fadnavis has expressed confidence in his party's alliance with the Shiv Sena, saying if political rivals Lalu Prasad and Nitish Kumar could join hands in Bihar, there was no reason why partners for 25 years could not fight elections together. Putting rumours of a rift between the tumultous allies to rest, Fadnavis on Monday said the Bharatiya Janata Party (BJP) would continue the seat-sharing arrangement with the Sena in Lok Sabha. "We will sit and decide about the state level. We will sit and find a solution. Let them ask for a chief ministerial position, we will decide," he said.
US President Donald Trump's decision to turn down India's invite to the Republic Day celebrations has put the government in a fix, forcing it to explore options for the chief guest at the parade. Sources said the government has in mind leaders from three countries, including a head of state from a leading African nation, to replace Trump.
A Dubai resident, who is accused of taking bribes for CBI special director Rakesh Asthana, has told the Delhi High Court that he was caught in the tussle between the agency's two senior-most officers. The counsel for middleman Manoj Prasad on Monday referred to the feud between Asthana and Central Bureau of Investigation (CBI) director Alok Verma, saying " this is a fight between two elephants and one mouse has been caught in between".
Congress chief Rahul Gandhi kept up his attack on the Narendra Modi government over the issues of corruption, demonetisation and Goods and Services Tax (GST) in the poll-bound state on Monday, accusing the BJP of favouring industrialists over the disadvantaged sections of the country. These were the 5 pillars of Rahul Gandhi's platform against the BJP in Madhya Pradesh's saffron stronghold.
Violence in the already restive state of J&K is increasing at an alarming rate. Since last Sunday at least 23 people, including civilians, security forces and militants, have been killed in the Valley. Within this month alone, which has still not ended, 59 people - 31 militants, 14 civilians, 14 forces personnel - have lost their lives. Body bags are mounting by the day. In terms of deaths in a month, this October is second only to July 2016, when Burhan Wani was killed and 62 people were killed in clashes following his death. A civilian and a security force personnel are being killed every second day in Kashmir.
Terming as "very critical" the prevailing situation of pollution in Delhi-NCR region, the Supreme Court has prohibited the plying of 15-year-old petrol and 10-year-old diesel vehicles in the national capital region (NCR) and directed the transport department to announce that such vehicles would be impounded if found plying.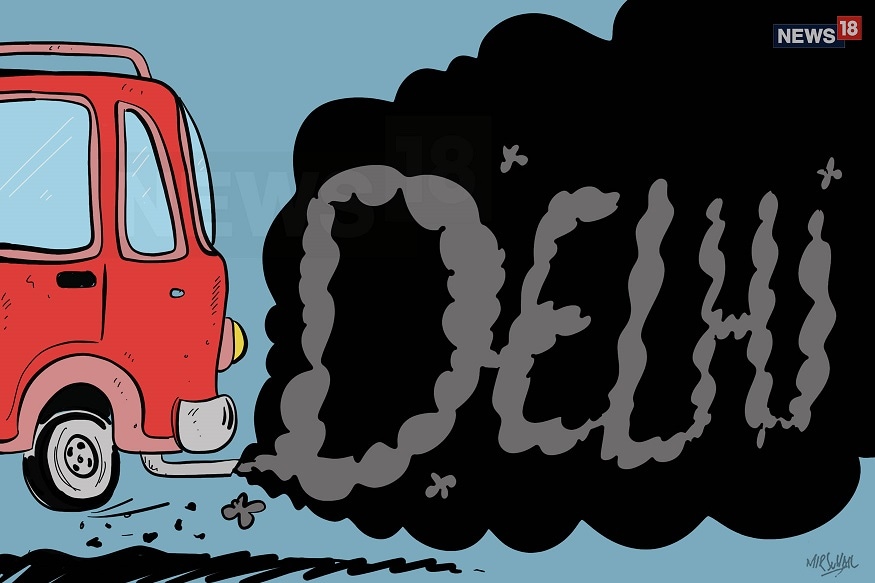 Illustration by Mir Suhail/News18
A dispute over a 15th century structure awaited closure in 2018 and has now been pushed to 2019. The Supreme Court's decision to adjourn the Ram Janmabhoomi-Babri Masjid land dispute cases till January next year has led to renewed demands from certain quarters to bring in an ordinance for the construction of Ram Temple in Ayodhya. But can the government bring an ordinance while the matter is pending in the Supreme Court, something that has never been done before in the country? Here's an explainer.
Agree or Disagree?
Now with a flurry of complaints being received from their female employees, corporates are worried about the spotlight shifting to their organisations. Those who do not yet have their policies in place are hurriedly getting their ship in order. Still others are taking steps to build awareness regarding the existing policies by educating their employees and holding regular training sessions. Complaints are also being taken seriously which earlier were brushed under the carpet or the victims even chastised for complaining. What can India Inc do to safeguard women employees now that #MeToo India is here to stay?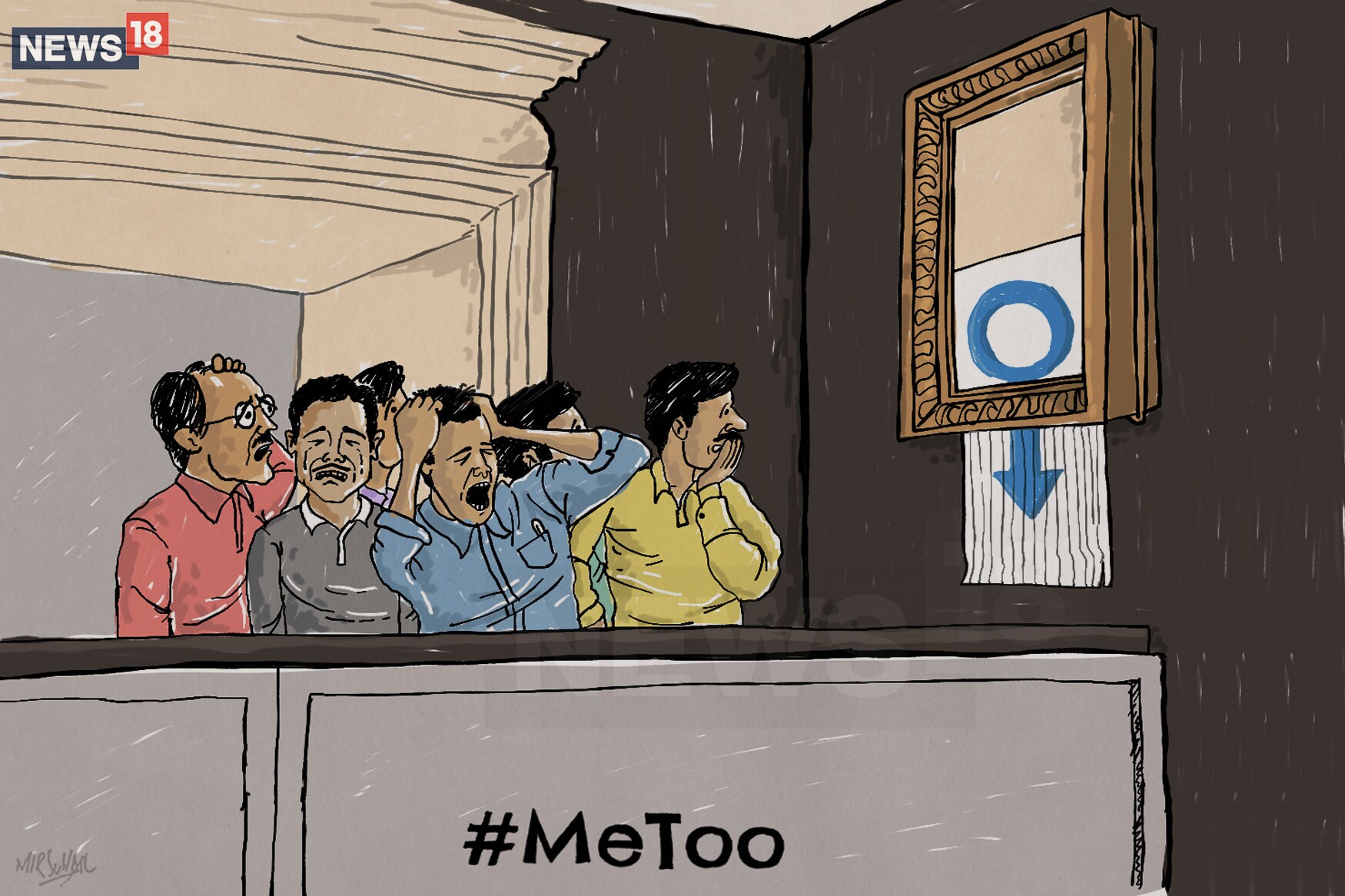 News18 Creative by Mir Suhail
When BJP president Amit Shah announced his party's decision to contest the same number of seats as ally Nitish Kumar's JD(U), it sent shockwaves across the state leadership of the saffron party, which was anticipating an upper hand in seat-sharing. The BJP juggernaut was eclipsing Kumar's aura in Bihar as leader of the NDA coalition, which he enjoyed during the Vajpayee era for 17 years till 2013. It was then that he decided to join hands with his political rival Lalu Prasad Yadav after Narendra Modi was projected as the prime ministerial face of the NDA. This is how Nitish Kumar bagged the dream deal for 2019, leaving Bihar BJP stunned.
On Reel
Train 18, the country's first engine-less train that is being referred to as a successor to the 30-year-old Shatabdi Express, started trial run on Monday.
(Get a fresh dose of the news that matters, delivered directly to your inbox, every morning. The perfect way, to get you started and informed, for the day ahead. Subscribe to News18 Daybreak here.)
Read full article
Countdown To
Elections Results
To Assembly Elections 2018 Results