News18 Daybreak|Pakistan Votes in the 'Dirtiest Elections', Modi Declares Investments Worth Crores in UP and Other Stories You May Have Missed
Get a fresh dose of the news that matters, delivered directly to your inbox, every morning. The perfect way, to get you started and informed, for the day ahead.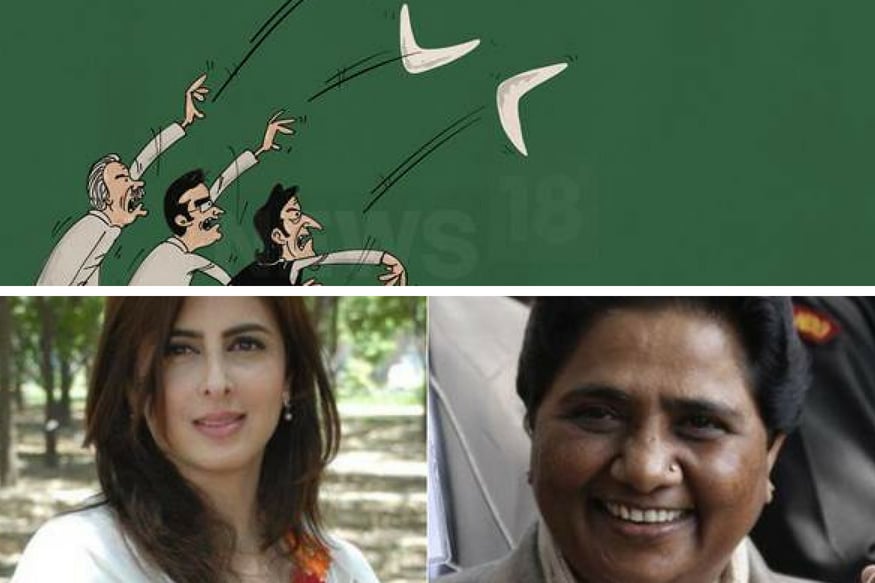 Get a fresh dose of the news that matters, delivered directly to your inbox, every morning. The perfect way, to get you started and informed, for the day ahead.
In case you missed it
Pakistan votes:
Pakistani cricket hero-turned-politician Imran Khan's Tehreek-i-Insaf is all set to emerge as the single largest party, trends showed on Wednesday, as the party of his jailed chief rival, ousted Prime Minister Nawaz Sharif, rejected the count as "blatantly" rigged. With just 30 percent of the total vote counted till around 4am, the Election Commission of Pakistan had Khan's PTI leading in 113 of 272 contested National Assembly constituencies.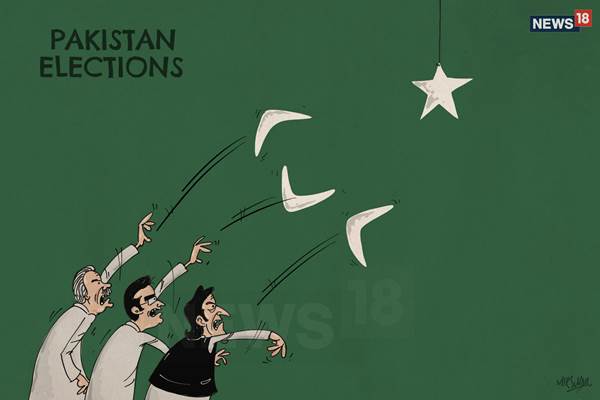 Read News18's detailed coverage of all the latest developments in #PakistanElections2018 here.
Dirtiest ever: At a press conference called in the middle of counting, PML-N Shehbaz Sharif called the election the 'dirtiest' in Pakistan's history. He alleged that large scale rigging took place in the election and his party. "We tolerated a lot for the sake of Pakistan. We thought the election would be decided as per the free will of the people. The people came out in large numbers also. I have never seen such a scary political scene in my political career," he told reporters.
NDA abuzz: Union minister and Rashtriya Lok Samata Party (RLSP) leader Upendra Kushwaha on Wednesday advised Bihar chief minister Nitish Kumar to resign from his post and project a new face before the 2020 assembly elections, creating a flutter in the NDA government. Talking to News18, Kushwaha said 15 years at the helm were sufficient for a tall leader like Kumar, who should move on to playing a bigger political role.
Rahul's repartee: Congress president Rahul Gandhi took a swipe at the Bharatiya Janata Party (BJP) over his hugging Prime Minister Narendra Modi in Parliament, saying the party's MPs fear that he may embrace them too and hence take "two steps back" on seeing him.
Taliban Khan: Pakistan Tehreek-i-Insaf (PTI) chairperson Imran Khan, who is being touted by many as the next Prime Minister of that country, has gained international repute as a cricket legend. However, over the past five years, he has cultivated another image — one which is not so flattering. His political opponents in Pakistan have dubbed the 1992 Cricket World Cup winner 'Taliban Khan'. While he has fought this image, Khan's utterances over the years have not painted a picture of someone who wishes to disassociate from the Pakistan Taliban.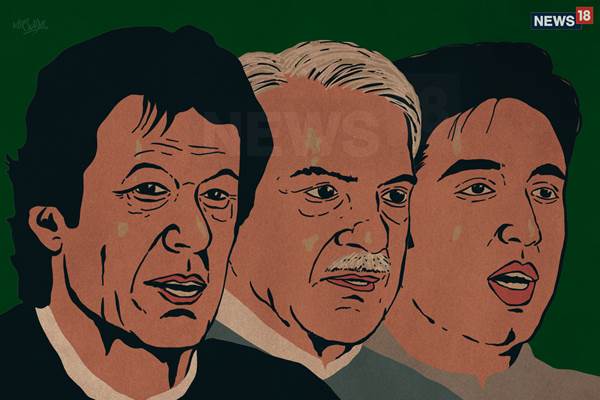 Change of heart: Four months in jail and loss of family honour seem to have softened Mohammad Nalapad, son of Congress MLA NA Haris. Nalapad, who's out on bail in the murderous attack on a youth at a pub in Bengaluru last February, is regretting his alleged criminal acts. Addressing a public function in his father's Assembly constituency, Shanthinagara, Mohammad Nalapad apologised to his father's supporters for hurting them. He admitted that jail has taught him some lessons about the hardships of life.
New allocations: Infrastructure development in western Uttar Pradesh is likely to get a major boost with Prime Minister Narendra Modi all set to launch projects worth Rs 60,000 crore for the state on Sunday. Of the total amount, 53% of the investment has been set for West UP, followed by eastern UP with 23% and central UP with 23%.
Bold protests: Hundreds of 'shiksha mitras' or contractual teachers pressing for better pay and appointment as assistant teachers tonsured their heads in protest in Lucknow on Wednesday. Both men and women shaved off their heads while many protesting Brahmins gave up their janaeu (sacred thread) and alleged that the current Yogi Adityanath regime is ignoring people from both Brahmin and Kshatriya community.
Cops convicted: A special CBI court in Thiruvananthapuram on Wednesday awarded capital punishment to two constables convicted in the 2005 custodial death of Udayakumar. Constables K Jithakumar and S V Sreekumar were awarded the death sentence while the other three accused, Former fort assistant commissioner T K Haridas, former circle inspector E K Sabu, former sub-inspector Ajith Kumar, who were found guilty of conspiracy and destruction of evidence, have been given three years imprisonment each.
Abandoned foetus: A foetus, believed to be around six months old, was recovered from a lavatory of an AirAsia plane after it landed here from Guwahati on Wednesday afternoon, police said. When an alarm was raised by the cabin crew about the discovery, a 19-year-old taekwondo player admitted that she had indeed lost the foetus.
Troubled waters: The directorate general of anti-profiteering (DG-AP) is investigating a complaint against Ramdev's Patanjali Ayurved for not passing on price reduction benefits under the Goods and Services Tax (GST) to consumers.
Shocking sexism: Pakistan elections 2018 witnessed an unprecedented participation from women in Pakistan. 171 women contested for seats in the elections on Wednesday. However, soon after some of the women candidates started campaigning, social media in India was abuzz with sexist comparisons with women leaders at home.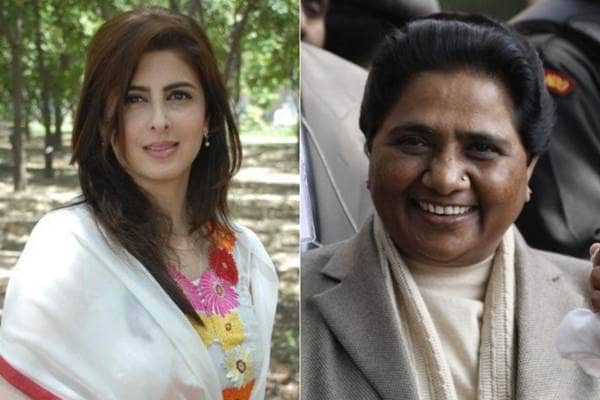 Agree or disagree?
What will an Imran Khan-Narendra Modi jodi mean for India-Pakistan relationship? As PTI emerged as the biggest winner in Pakistan Elections 2018, Sushant Sareen of Observer Research Foundation writes that Imran is likely to kowtow to the line that the 'miltablishment' gives him. His legitimacy will be questioned and he will not have much political capital to take, or even reciprocate, any real initiative with India.
On reel
The skewed sex ratio and the patriarchal system in Haryana have led to a practice where women are bought from poor states like West Bengal, Assam, Bihar, Odisha, and Jharkhand. And sometimes, from even across the border. While there is no official government data on the numbers, it's believed that hundreds of women are duped every year and forced to become 'Paros'. This has been happening for so many years that it has become a very common practice. Watch the video to find out more.
(Get a fresh dose of the news that matters, delivered directly to your inbox, every morning. The perfect way, to get you started and informed, for the day ahead. Subscribe to News18 Daybreak here.)
Get the best of News18 delivered to your inbox - subscribe to News18 Daybreak. Follow News18.com on Twitter, Instagram, Facebook, Telegram, TikTok and on YouTube, and stay in the know with what's happening in the world around you – in real time.
Read full article