News18 Rising India Summit: New industrial policy to increase share of manufacturing in GDP, Says Suresh Prabhu
Commerce Minister Suresh Prabhu said that the draft industrial policy is ready and the ministry is in the process of consulting experts for their views and opinions.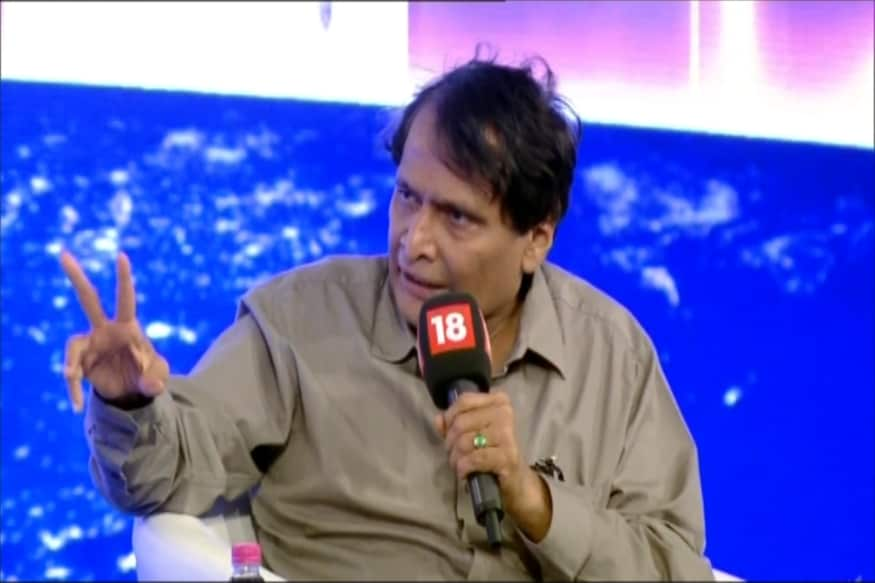 Union Commerce Minister Suresh Prabhu at News18 Rising India summit.
New Delhi: India's new industrial policy will foster the manufacturing industry and increase its share in the overall GDP of the country, Union minister for commerce Suresh Prabhu said at the News18 Rising India Summit on Friday.
"The idea behind new industrial policy is to increase the proportion of manufacturing in GDP. India's GDP has been increasing mostly based on services. The country has to focus mainly on manufacturing, that will foster agriculture as well," Prabhu said.
The commerce minister also informed that the draft policy is ready and the ministry is in the process of consulting experts for their views and opinions.
Earlier, in an interview to News18, Prabhu said the ministry is working on industries that are not even born today.
According to Prabhu, the policy is being designed in a way that it will adequately address the future needs of industry and that prior attempts in 1956 and 1991 were driven by "ideology" or formulated at a time of financial crisis.
He also highlighted multiple initiatives of the government to reduce the burden of regulations on industry. He also talked about the importance of Centre-state cooperation and the need for change even at the district-level.
With industries such as the information technology, real estate and mining slowing down, the ministry has the challenge of finding employment opportunities in other avenues.
India had its first industrial policy back in 1956 with its successor coming into effect only in 1992. "This is only the third industrial policy post-independence
Talking about the World Trade Organisation, Prabhu said, "we will follow international obligations but those obligations need to be country specific."
The minister also talked about extending the ease of doing business from the nation down to every district of the country.
Get the best of News18 delivered to your inbox - subscribe to News18 Daybreak. Follow News18.com on Twitter, Instagram, Facebook, Telegram, TikTok and on YouTube, and stay in the know with what's happening in the world around you – in real time.
| Edited by: Ashish Yechury
Read full article