News18 Wrap brings you some of the biggest stories on News18.com today to help you stay updated at all times.
In case you missed it
Kicking off the campaign for the Lok Sabha elections this year, Prime Minister Narendra Modi on Thursday
hit out at the Congress
for the involvement of its leaders in the 1984 anti-Sikh riots and for appointing Kamal Nath as the chief minister of Madhya Pradesh.
Sixty workers of a Tamil Nadu-based fringe Hindu outfit were arrested for trying to stage a 'rail-roko' on Thursday in protest against the entry of two women of menstruating age group into the Sabarimala temple in Kerala. Follow all the developments in the
Sabarimala unrest live on News18.com
.
Cameraperson Shajila Abdulrahman
became a social media sensation
after Kerala's Mathrubhumi newspaper published a photo of her continuing to shoot a Sangh Parivar protest in Thiruvananthapuram on Wednesday even after she was attacked by the agitators.
The BJP Parliamentary board, the highest decision making authority of the party, is
meeting Thursday evening in Delhi
to take stock of party's performance in the Assembly polls held in five states last month and to send observers for the election of leader of opposition in MP, Chhattisgarh and Rajasthan.
Agree or Disagree?
From spiritual gurus, ministers to even Prime Minister Narendra Modi, everyone has an opinion on the efficacy of Ayurveda and other ancient therapies (alternative medicine). Rashtriya Swayamsevak Sangh chief Mohan Bhagwat has described Ayurveda as India's soft power. The economic and cultural push towards accepting alternative medicine in public healthcare is growing. However, Sumaiya Shaikh asks why turmeric-consuming Indians
have the 2nd highest cases of dementia
if Ayurveda is so effective.
Art of the Day
by Mir Suhail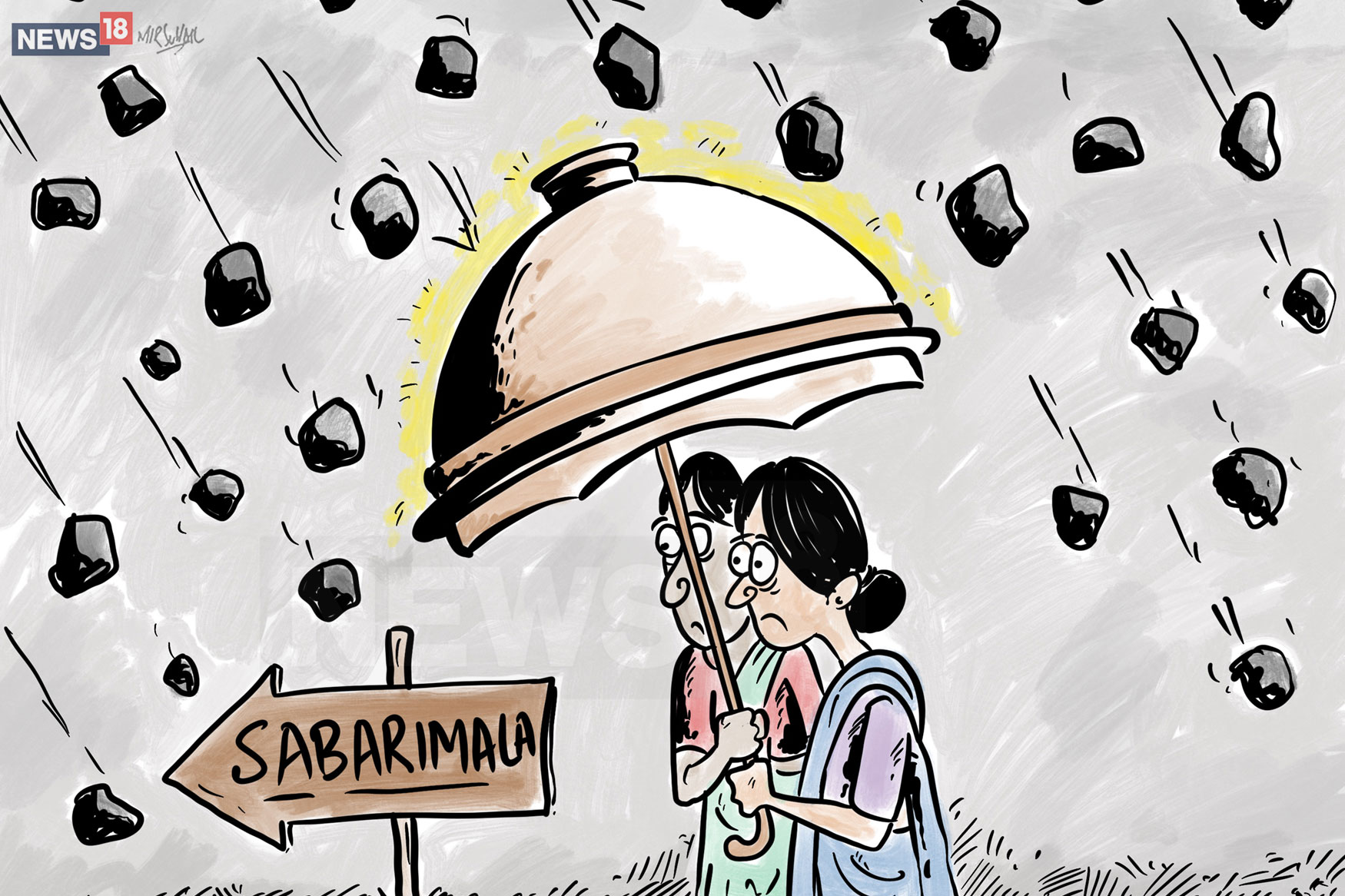 The dawn-to-dusk shutdown called by Sabarimala Karma Samithi, an umbrella organisation of various pro-Hindutva groups, and the Antarrashtriya Hindu Parishad (AHP) following the entry of two women inside Sabarimala on Wednesday plunged the state into turmoil, as hundreds of Hindu right-wing activists disrupted vehicular movement, and vandalised shops and offices of the ruling CPI(M).