Nipah Virus: CM Pinarayi Vijayan Welcomes Dr Kafeel Khan's Offer to Work in Kerala
Dr Kafeel Khan, an accused in the BRD Medical College infant deaths tragedy in Uttar Pradesh, said he couldn't sleep as disturbing thoughts of all the deaths caused by the Nipah virus in Kerala were keeping him up at night.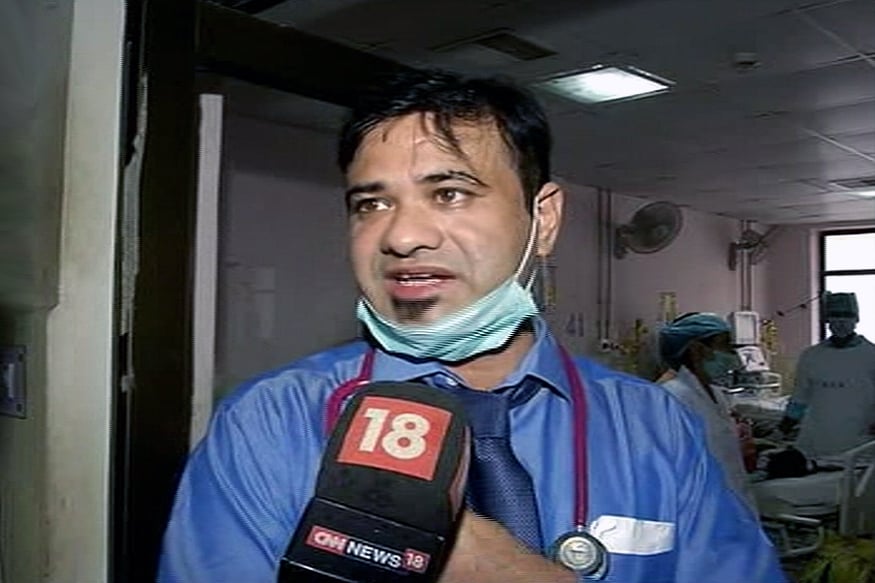 File photo of Dr Kafeel Khan.
Thiruvananthapuram: Kerala Chief Minister Pinarayi Vijayan on Tuesday said the state government was happy to welcome dedicated doctors who volunteer to serve in Kozhikode district affected by outbreak of the Nipah virus that has claimed ten lives.
Responding to a request of Dr Kafeel Khan, an accused in the BRD medical college infant tragedy case in Uttar Pradesh, in this regard, Vijayan said the government was happy to welcome doctors like Khan to work in the state.
Vijayan in a Facebook post said "There are several doctors who serve in the medical field without any concern to their life and health. I am seeing Khan as one among them," Vijayan said. Vijayan asked him and other health workers who want to work in Kerala to get in touch with the Kozhikode Medical College Superintendent.
Khan has said he was being wrongly framed by the administration in the case involving death of 63 children last August due to disruption of oxygen supply.
Khan in a Facebook post requested the Kerala Chief Minister to allow him "to save innocent lives." He also praised the services of Lini, the nurse who succumbed on Monday to the virus.
"After sehri n fajr namaz was trying to sleep but couldn't. Disturbed with increase no of mortality due to Nipah Virus (NiV )infection n rumors spreading on social media platforms," he said.
"I request Kerala chief minister Mr Pinarayi Vijayan to allow me to serve at Calicut Medical college to save innocent lives.
Sister Lini is an inspiration and I am more than willing to sacrifice my life for the noble cause," he added.
Get the best of News18 delivered to your inbox - subscribe to News18 Daybreak. Follow News18.com on Twitter, Instagram, Facebook, Telegram, TikTok and on YouTube, and stay in the know with what's happening in the world around you – in real time.
Read full article