Nithari killings: Koli cross-examines witnesses
Nithari serial killings prime accused Surendra Koli, who is arguing his case himself, cross-examined witnesses in a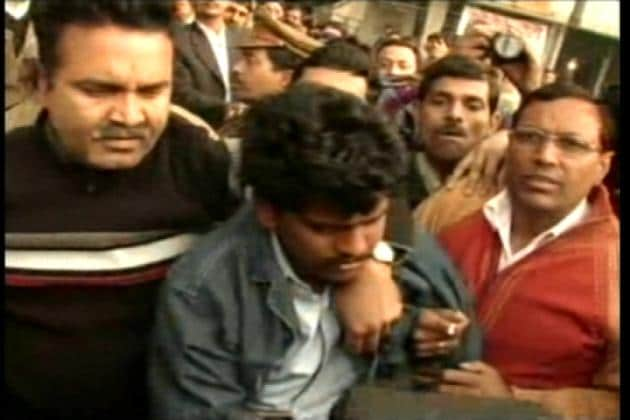 Nithari serial killings prime accused Surendra Koli, who is arguing his case himself, cross-examined witnesses in a
Ghaziabad: Nithari serial killings prime accused Surendra Koli, who is arguing his case himself, cross-examined witnesses in a Central Bureau of India (CBI) court for the second day on Wednesday.
Koli, who was brought to the court from Dasna jail, cross examined victim Rimpa Haldar's sister Poornima Haldar and argued his case himself. Earlier, the statements of Poornima were recorded in the court of CBI special judge Shyam Lal.
Koli had on Tuesday cross-examined forensic laboratory director A K Mittal, who had examined the body remains and other belongings and had also argued in Nanda Devi murder case.
Koli raised objections on statements of both the witnesses and claimed that he was innocent and "falsely" implicated in the case.
He is the sole accused in Nanda Devi and Rimpa Haldar murder case.
Koli alleged that he was awarded death penalty in other four cases due to the lack of knowledge of his advocate and poor handling of facts.
Nanda Devi and Rimpa Haldar are among the victims of the gruesome Nithari killings in Noida, which had made headlines across the country in 2006.
Get the best of News18 delivered to your inbox - subscribe to News18 Daybreak. Follow News18.com on Twitter, Instagram, Facebook, Telegram, TikTok and on YouTube, and stay in the know with what's happening in the world around you – in real time.
Read full article