Nitish earns British High Commissioner's praise for cycle scheme
<p>The cycle scheme to boost education among girls in Bihar on Tuesday drew praise from British High Commissioner to India, James Bevan. Bevan during an hour long meeting with Chief Minister Nitish Kumar in Patna on Tuesday evening said initiative to link education with growth in Bihar was a matter of discussion.</p>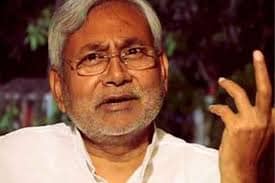 <p>The cycle scheme to boost education among girls in Bihar on Tuesday drew praise from British High Commissioner to India, James Bevan. Bevan during an hour long meeting with Chief Minister Nitish Kumar in Patna on Tuesday evening said initiative to link education with growth in Bihar was a matter of discussion.</p>
The cycle scheme to boost education among girls in Bihar on Tuesday drew praise from British High Commissioner to India, James Bevan. Bevan during an hour long meeting with Chief Minister Nitish Kumar in Patna on Tuesday evening said initiative to link education with growth in Bihar was a matter of discussion.
Generating self confidence among women through education and women empowerment was indeed a pioneering step, he said according to an official statement in Patna.
The British High Commissioner gathered valuable information about implementation of Right to Service Act in Bihar. He was impressed to know that various public utility services were provided to people within a definite time frame under the Act in the state.
Bevan sought to know about newer initiatives taken in the field of education, health and infrastructure development. He extended an invitation to Kumar to visit Britain to share growth story of Bihar with people there.
Principal Secretary to the CM Anjani Kumar Singh, his counterpart in Health Deepak Kumar and General Administration D S Gangwar were present during the meeting at One Anne marg residence of the CM.
Get the best of News18 delivered to your inbox - subscribe to News18 Daybreak. Follow News18.com on Twitter, Instagram, Facebook, Telegram, TikTok and on YouTube, and stay in the know with what's happening in the world around you – in real time.
Read full article