Nitish Kumar's JD(U) Passes Resolution to Join NDA, No Action Against Sharad Yadav Yet
Nitish Kumar and Sharad Yadav held rival JD(U) meetings on Saturday, fuelling speculation that the party is headed for a vertical split.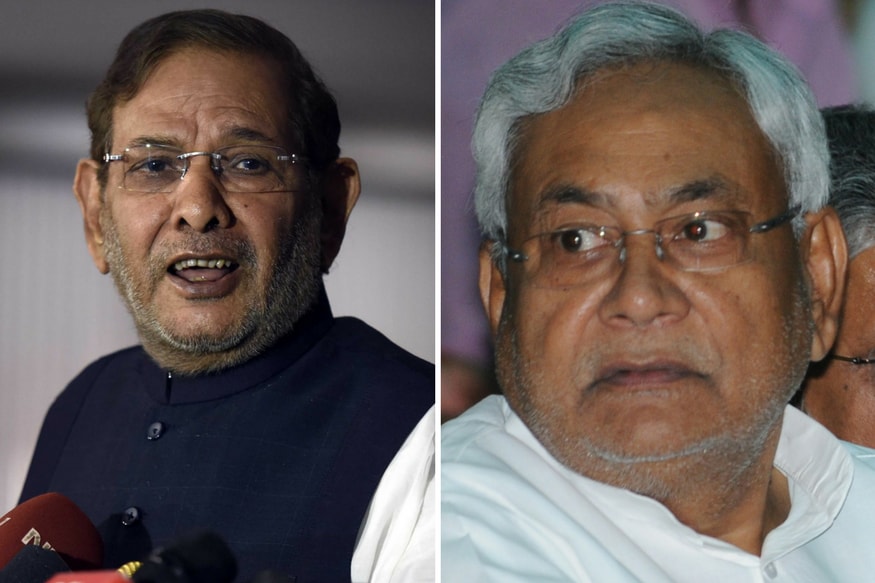 File photos of Bihar Chief Minister Nitish Kumar and senior JD(U) leader Sharad Yadav.
Patna: The Nitish Kumar-led JD(U) on Saturday passed a resolution to formally join the National Democratic Alliance (NDA), but refrained from taking action against former party chief Sharad Yadav who has spoken out against the decision to ally with the BJP.
"A resolution that the JD(U) will join the BJP-led NDA was unanimously approved in the meeting," a senior party leader said. According to the leader, party general secretary KC Tyagi moved the resolution, which was approved by all invited members.
"KC Tyagi will announce it formally at a press meet after the meeting is over," the party leader said.
The resolution was passed at the party's National Executive Committee meeting at the chief minister's residence. Most of the JD(U) leaders, including 70 party MLAs, two Lok Sabha MPs and seven Rajya Sabha MPs also participated.
Sharad Yadav held a rival meeting of his supporters at the SK Memorial Hall, further fuelling speculation that the JD(U) is heading for a vertical split.
It was speculated earlier that the Nitish camp would take disciplinary action against Sharad Yadav who has accused the CM of "betraying the people's mandate" by joining hands with the BJP.
The party will now keep a watch on an August 27 rally organised by RJD chief Lalu Prasad Yadav against the BJP.
Nitish had resigned as chief minister and broken ties with a Grand Alliance that included the Congress and the RJD over corruption charges against Lalu and his family, including his son and then deputy CM Tejashwi Yadav.
He returned as CM the next day, this time in alliance with the BJP.
Get the best of News18 delivered to your inbox - subscribe to News18 Daybreak. Follow News18.com on Twitter, Instagram, Facebook, Telegram, TikTok and on YouTube, and stay in the know with what's happening in the world around you – in real time.
| Edited by: Nitya Thirumalai
Read full article