'No Foul Play': Gujarat Govt Blames Infighting for Death of 11 Gir Lions in Eight Days
Officials ruled out virus attack or human poaching behind the deaths and said though the number was high, it was not unnatural.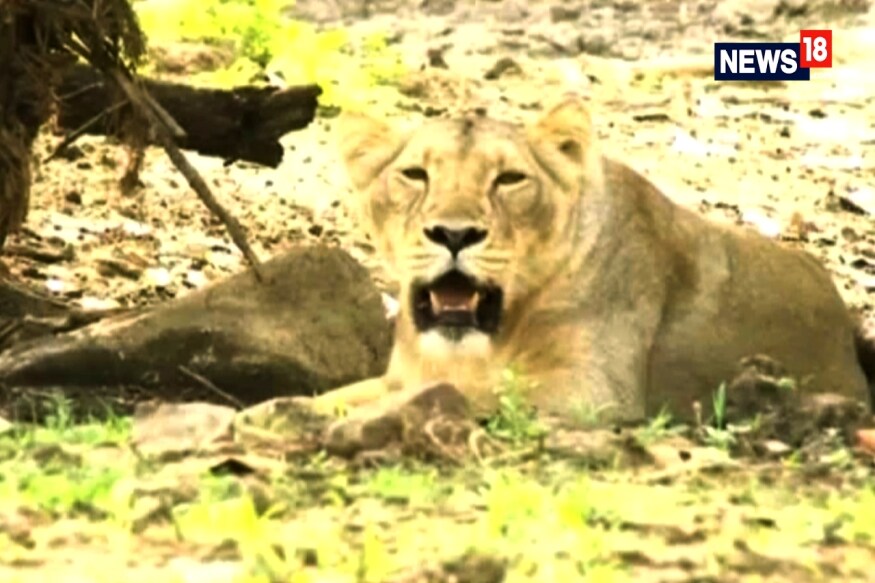 Photo for representation.
The Gujarat government on Friday sought to play down the deaths of 11 lions in the Gir sanctuary within a span of eight days, blaming infighting for territorial supremacy as the reason behind the incident.
Two lions, three lionesses and six cubs were found dead in the Dalkhaniya and Jashadhar ranges of the sanctuary's East Division between September 12 and 19.
"There is no virus attack or human poaching involved. Infighting for territorial supremacy is the cause of the deaths. Though the number of deaths is high, it is not unnatural," GK Sinha, Principal Chief Conservator of Forests and Head of Forest Force, Gujarat, said on Friday.
Officials have received post-mortem reports of eight lions while those of three others are pending as they were found in a decomposed state.
According to Sinha, there was one pride in the Dalkhaniya range with a stable strength of 22. However, on many occasions, the strength was recorded as high as 37.
"This clearly means that 15 new members were visiting from another pride. Also, of the five adults who have died, only two have microchips fitted on them. The forest department had rescued all the members of the pride and fitted them with microchips earlier. This clearly means that lions from another pride were visiting," he said.
The 2015 census recorded 523 lions in Gujarat, up from the 2010 figure of 411. Of these, 219 were inside Gir, while the remaining were found outside the boundary of the sanctuary. "The growth of lions inside Gir is very healthy," the official said.
Get the best of News18 delivered to your inbox - subscribe to News18 Daybreak. Follow News18.com on Twitter, Instagram, Facebook, Telegram, TikTok and on YouTube, and stay in the know with what's happening in the world around you – in real time.
Read full article