No Funds, No Policy, Few Teachers: Former NCERT Director Says Budget Should Increase for Education
Former NCERT Director and Delhi University professor Krishna Kumar is of the opinion that the Union Budget 2018 should reverse the past practices of fund cut in education sector.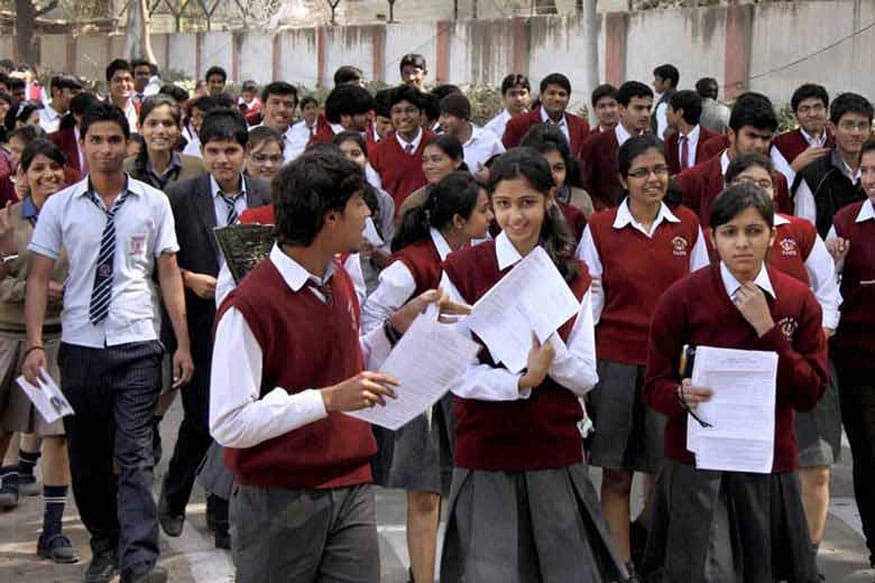 Picture for representation.
The figure of 100% enrollment in primary education is a sign of aspiration for India. But, funding that dream has become a national concern. Krishna Kumar, the former NCERT director and Delhi University professor, tells News18.com that policy paralysis coupled with lack of financial capital spell doom to the steps taken in the past to achieve the dream of universal education. According to Kumar, Union Budget 2018 should reverse the past practices of fund cut in education sector.
Higher Education
Kumar is of the opinion that this year's Budget should be focused on institutional recovery. He hopes that the Budget will reverse the trend — which has been building up over the last few years — of reduction in public spending on higher as well as elementary education sector.
"I think the major priority should be on institutional recovery by a substantial increase in the allocations made for various others national resource institutions – University Grants Commission, National Institute of Educational Planning and Administration (NEUPA), National Council of Educational Research and Training (NCERT)," he said.
The former NCERT director said that the long term effects of Budget cuts have been ignored —and therefore, institutional decay has set in in many aspects of higher education.
"I think it is very important to focus on institutional recovery because institutions have suffered serious damage in the face of financial cutback imposed quite ruthlessly over the last several years. If the public universities are languishing for lack of sufficient funds, you can imagine the situation of state universities. Decay is because of multiple factors: But funds are a bottom line, you need money for anything coupled with far greater planning and policy," he said.
Talking about policy paralysis, Kumar said that the wait for the draft of National Education Policy (NEP) has been very long. "We have been waiting for it for over three years now," he said.
According to Kumar, there is 'decay' in all aspects of higher education. In Delhi University, he said that there are 4,000 vacancies in teaching, and there aren't enough science laboratories and libraries.
"The states are not clear how to proceed because there is no national policy on education. So Centre has major role to play — boost fund to show its commitment to education as a national concern, provide assistance to poorer states in neighbourhood and not merely the Hindi belt, others as well like Telangana and Odisha," he said.
Kumar said that while there's a lot said about research and masters level education most of the UG colleges in the country are suffering from serious shortage of teachers, libraries and laboratories.
"There has to be major input made in the Rashtriya Uchchatar Shiksha Abhiyan in the upcoming Budget. This continues to require sustained serious financial support from the Centre. If UGC is going to serve the central universities it needs to be given financial strength," he said.
He said that last year a cut of almost 50% of its requirement was made in the Budget. "This has to be compensated and additional funding has to be provided to the UGC, which is the pivotal body for higher education."
Elementary Education
The professor hopes that the Budget provides for a very significant increase in the outlay for the elementary level of education.
He said that the Right to Education Act (RTE) promulgated in 2009 requires a sustained high level investment from the Centre.
"It is a Parliamentary law so Centre has a major to responsibility in sustaining the financial outlays that will allow the expansion to be now supplemented with improvement in the quality of primary and upper primary education. Unfortunately, this has not been happening because there's a growing perception that with the Sarva Shiksha Abhiyan nearly over, it is the responsibility of state government to find funds," he said.
Kumar said while the governments in Tamil Nadu and Karnataka have been able to maintain good funding for their elementary education, in the northern Hindi speaking states the situation is entirely different. "Especially in Madhya Pradesh, Jharkhand, Uttar Pradesh, Bihar, Rajasthan and Chhattisgarh the gains of Sarva Shiksha Abhiyan are being frittered away for lack of funds," he added.
"The state governments in these states neither have the vision nor the financial capital to maintain the high level of attention given to primary and upper primary education during the heydays of Sarva Shiksha Abhiyan," said Kumar.
He said that that the project started in 2002 and for the first 10 years, received considerable amount of attention. However, in the last five years there has been a shortage. Meanwhile, he also pointed out the shortage of teachers in the country.
"India needs 1.2 million teachers for maintaining the RTE level standards, and most of these teachers are required in the Hindi states," he said.
Secondary Education
Talking about the secondary level education, Kumar said that the Rashtriya Mandhamik Shiksha Abhiyan has barely taken off and he blames poor planning and budgeting for it.
He said that while there's a considerable amount of children enrolling at the elementary level, they suffer after completing education till class 8 as they have to knock at the doors of secondary education.
"But the secondary education neither have the space nor the capacity to look after the needs of vast and new cohort of children who are mostly the first generation of school goers, coming from marginalized section without any support at home," he added.
Kumar said that the secondary education must get priority in the coming Budget. "As the system is becoming socially more acceptable and defensible, it holds for a democracy to have a system, which reaches out to everyone—in effect, helping the young achieve their aspirations," he said.
Skill Education and Vocational Training
The professor said that the skill development mission has been depending on corporate partnership and that has not borne expected fruits so far, especially for industrial training institutes.
"They require boost of financial resources from the Centre. This sector cannot do without further increase in public spending," he said.
Here are the highlights from the last Budget, as shown by the Centre for Budget and Governance Accountability (CBGA)
• The Budget of Ministry of Human Resource Development (MHRD) remains stagnant at 3.7 percent of the total Union budget in the financial year 2017-18.
• There is no major announcement for school education. The National Education Mission (NEM) has received an additional allocation of Rs 1,226 crore from 2016-17 (BE), primarily on account of an increase in the Sarva Shiksha Abhiyan (SSA) Budget by Rs 1,000 crore.
• The allocation for Rashtriya Uchchatar Siksha Abhiyan (RUSA) remains unchanged at Rs 1,300 crore.
• The allocation for Pradhan Mantri Kaushal Vikash Yojana has witnessed a 60 percent increase between 2016-17 (BE) and 2017-18 (BE).
Get the best of News18 delivered to your inbox - subscribe to News18 Daybreak. Follow News18.com on Twitter, Instagram, Facebook, Telegram, TikTok and on YouTube, and stay in the know with what's happening in the world around you – in real time.
| Edited by: Mayur Borah
Read full article