No, Mallika, you were not the first to kiss on-screen
Bollywood was very bold during its nascent stage. In the early 1920s and 30s, kissing was a common phenomenon.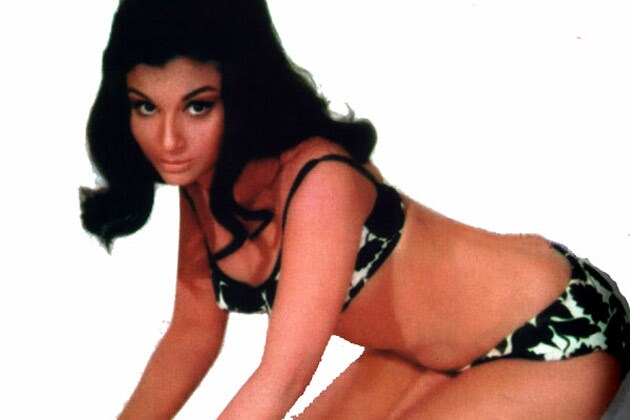 Bollywood was very bold during its nascent stage. In the early 1920s and 30s, kissing was a common phenomenon.
New Delhi: In a recent interview given to 'The Variety Studio: Cannes Edition', Bollywood actress Mallika Sherawat expressed her views about Indian society and how she relates to her character in forthcoming film 'Dirty Politics'.
During the interview, Mallika says, "I was the first actress in India to kiss on screen and wear a bikini," she says. "Imagine in this 21st century. And instantly, I became a fallen women and a star at the same time."
It's difficult to agree with Mallika Sherawat on everything she said at the interview, especially the kiss and bikini part. Mallika was probably referring to her 2003 film 'Khwahish', in which she featured opposite Himanshu Malik. There were steamy kissing scenes in the film and they instantly became the talk of the town at that time, but this was definitely not the first time when a Bollywood actress was kissing on screen or wearing a bikini.
Interestingly, Bollywood was very bold during its nascent stage. In the early 1920s and 30s, kissing was a common phenomenon.
With influence of English cinema and joint ventures with foreign production houses, the early films had a liberal dose of sex and kissing scenes. Unlike the actresses of 60s and 70s, the heroines of early 20s and 30s did not shy away from on-screen intimacy. There was a four-minute kiss between Devika Rani and her director husband in the 1933 film 'Karma', but it was actually Seeta Devi who was the first actress to lock lips on the silver screen.
In her 1929 silent film 'A Throw of Dice', Seeta Devi went on to kiss Charu Roy. Based on Mahabharata, the film is about two kings who are vying for the love of a hermit's daughter.
Another popular actress of those times, Zubeida, created a sensation back in 1932 with her scanty attire and kissing scenes in film 'Zarina'. Even Lalita Pawar, who later became popular in Bollywood for playing the vamp, had a kissing scene in 'Pati Bhakti' in 1920s.
These actresses broke new ground in the male-dominated film industry. They moved away from the shackles of conservatism and carved a path for themselves during the initial days of Bollywood.
After 1947, most of celluloid's sensuality was made obsolete following the formation of the Cinematograph Act 1952. The Act had put a hold on kissing on-screen by calling it 'indecent'.
After a prolonged era of symbolic romance Raj Kapoor reprised the trend of kissing on screen with his 1973 film 'Bobby'. In a teenage romance drama, the director did not just make the actress wear the skimpiest of the clothes, but he also encouraged Rishi Kapoor and Dimple Kapadia to kiss on screen.
The film that followed 'Bobby' also carried the trend of on screen kissing forward. So, Mallika's statement doesn't have a solid ground. Basically, what she tries to convey is that Indian filmmakers didn't show on-screen kissing till 2003, after 90 years of 'Raja Harishchandra', the first Indian film.
As far as wearing bikini is concerned, Sharmila Tagore did so in 1960s when she was photographed . in a bikini for Filmfare. Helen, Bindu, Parveen Babi and Zeenat Aman also made millions of hearts skimp with a glimpse of their tined bodies.
It's ok for actors to promote films and other ventures by making confident statements but a little research can always be helpful.####
Get the best of News18 delivered to your inbox - subscribe to News18 Daybreak. Follow News18.com on Twitter, Instagram, Facebook, Telegram, TikTok and on YouTube, and stay in the know with what's happening in the world around you – in real time.
Read full article