No military solution to the J&K problem: Lt Gen. (retd) BS Jaswal
Does the attack on CRPF prove that AFSPA is still required in Kashmir?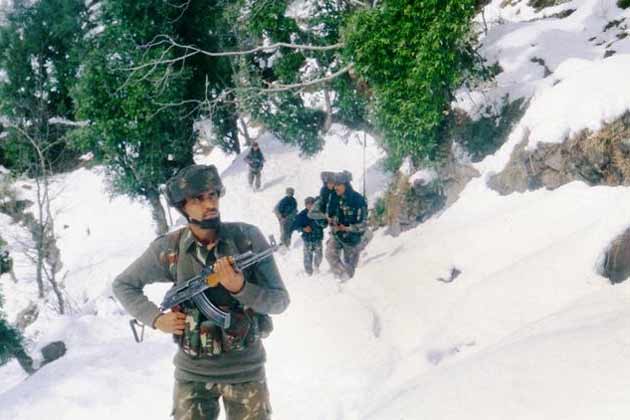 Does the attack on CRPF prove that AFSPA is still required in Kashmir?
Does the attack on CRPF prove that AFSPA is still required in Kashmir? Lt Gen. (retd) BS Jaswal, former Army Commander, Northern Command, Indian Army, joined IBNLive readers for an interaction on the issue.
Q. AFSPA is not that important for the forces who operate in Kashmir. I mean no one is going to protest and label a soldier for having crossed HR if he say shoots a militant, a fidayeen. But the act becomes controversial when there is a rights violation. What is your take on it? Asked by: Atul Guha
A. AFSPA is not against the terrorist alone, the provisions also cater for no. of false allegations which the forces have to face. It is also to provide protection against false allegations which are blatantly & falsely levied against the security forces because of which they could have been drawn into legalities. Facts do purport the enormity of such allegations and there falsehood. Secondly, when operating against the terrorist they operate in habitat areas wherein it would become impossible for them to operate because of the presence of the population there, if in case they are not on with AFSPA. Moreover, they will not be able to operate expeditiously when they have to carry out cordon & search operations.
Q. Do you think the solution of the Kashmir lies in seeing it through a prism of security and intelligence? Or is strong political will on both sides of the border the answer? Do you feel that the forces have been thrust into a political problem where politicians don't want to take the onus? Asked by: Nawaz
A. First of all, there is no military solution to the J&K problem. It can only be resolved through political & diplomatic endeavours. The security forces are there only to provide a conducive environment for good governance so that political & diplomatic endeavours can fructify. Thus it is axiomatice that the political & diplomatic instruments must do there role as expected to resolve the issue.
Q. Why samba court of inquiry has punished only jawan's not even 1 officer is found guilty? Inquiry ordered by officer, investigated by officer. Can we believe this COI? Answer is a big no. Asked by: SANJAY
A. This is far from truth. All the officers who were found guilty were punished & the services of number of officers were terminated under Army act section 18. Even though till date no cogent allegations have been proved against them.
Q. Can you give us a rough estimate of the percentage of accusations of rights violations by forces turning out to be false? Just for a clear picture. Asked by: Wasim
A. Out of the total allegations, approx only 2.32 percent allegations have been found to be true, the rest have been found to be false.
Q. Why more than 100 soldiers are committing suicide every year in Army/IAF? Asked by: SANJAY
A. There are number of pressures not from the service or service condition alone but on account of domestic & personal pressures to which modern communication facilities have acted as a catalyst. Surprisingly, the no. of suicide cases are far more in peace areas than field areas where the pressure of service conditions are more.
Q. Desertion is increasing big time in army? No education is given to jawan and if they don't have any option they desert? When would army think of changing desertion rules/policy... old policy is as old as 50 years? asked by: sanjay
A. As far the policy on desertion is concerned it is in terms of application of law in case of desertions. I feel that the provisions in the law are all encompassing & valid to date. The desertions take place on account of number of things for which we do cater to educate the troops & keep the moral high so as to obviate such desertions.
Q. There is some help which the terrorist get from locals.. in this case is there anti-India sentiment in majority of Kashmiris or is it because of fear due to terror that they help them. Asked by: Sathyaki
A. The ground reality is that the majority of the people of J&K do not support terrorism but they are forced to demonstrate their support because of fear factor & psychological dislocation which the separatist & forces inimical have been able to achieve.
Q. Sir, Don't you think Its a fluid situation in Kashmir. Army z facing the wrath of local people, the political class and then these enemy from outside of the border. Why can't India cross LoC and do the same whatever non sense is being done by Pak? Asked by: sarin kumar
A. There is always space between prosecution of diplomatic endeavours & launching war. Like I said there is no military resolution to the Kashmir problem. It has to resolved politically & diplomatically. If politically they require Army to wage war to resolve the issue then definitely a war would be the answer. The Arm forces or the sword arm of the nation & if in case the political & diplomatic compulsions so demand they can be unleashed.
Q. Sir, do you think that this suicide attack is a revenge to Afzal guru's hanging? If so how can we prevent escalation of these attacks in future? Asked by: prabhu, saudi arabia
A. I don't think it s on count of Afzal guru but it happen to coincide with the protest in favour of Afzal guru. But let me tell you that Pak always keeps looking for windows of opportunities to spiral things out of control for which they can orchestrate such suicide missions.
Get the best of News18 delivered to your inbox - subscribe to News18 Daybreak. Follow News18.com on Twitter, Instagram, Facebook, Telegram, TikTok and on YouTube, and stay in the know with what's happening in the world around you – in real time.
Read full article