No One has the Audacity to Export Cow Meat From UP, Says Yogi Adityanath
The UP chief minister asserted that not just killing of cows even cruelty to a bovine could lead to a person behind arrested.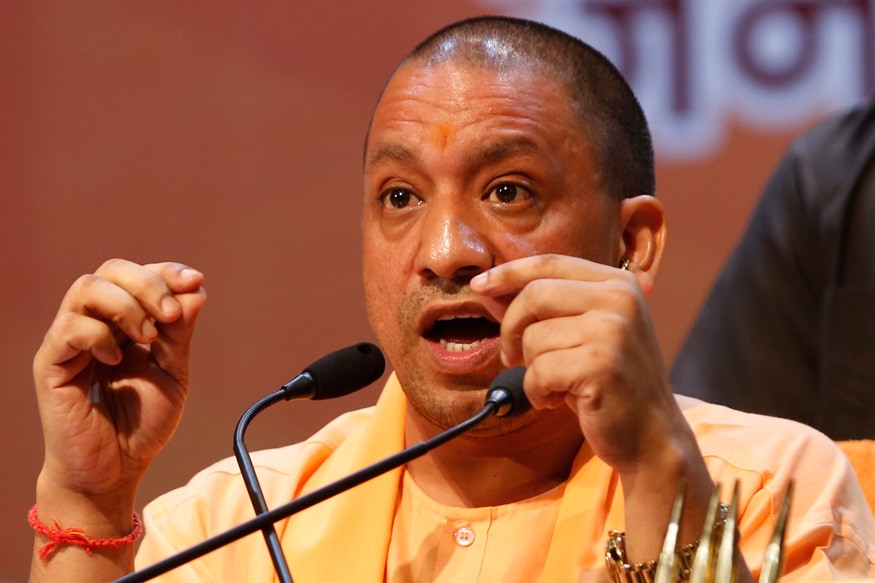 File photo of Yogi Adityanath. (PTI)
Lucknow: Cow meat is not exported from Uttar Pradesh and no one can have the audacity to do so, Uttar Pradesh Chief Minister Yogi Adityanath said Sunday.
The UP chief minister asserted that even cruelty to a bovine could lead a person behind bars not to talk of killing cows. Addressing an event organised here by the Vishwa Hindu Parishad's Gauraksha Vibhag (cow protection wing), Adityanath said, "It is absolutely wrong and incorrect to say that the largest volume of cow meat is exported from Uttar Pradesh. Not an iota of cow meat can be exported from UP. No one can have the audacity of doing so, as it is banned in UP."
Adityanath said that his was the first government in the state to put a ban on illegal abattoirs. "If any person indulges in cruelty to cows (leave aside talk of killing of cows), he will find himself behind bars," Adityanath, a priest-turned-politician, said.
Grazing land for cattle has been identified in UP and we have initiated drives to free encroached grazing land, he said.
Get the best of News18 delivered to your inbox - subscribe to News18 Daybreak. Follow News18.com on Twitter, Instagram, Facebook, Telegram, TikTok and on YouTube, and stay in the know with what's happening in the world around you – in real time.
| Edited by: Aakarshuk Sarna
Read full article