GET Stock

Quotes


No solution to Kashmir till Pak govt controls its Army: KC Singh
After the LoC killings should Indian and Pakistani PMs still meet?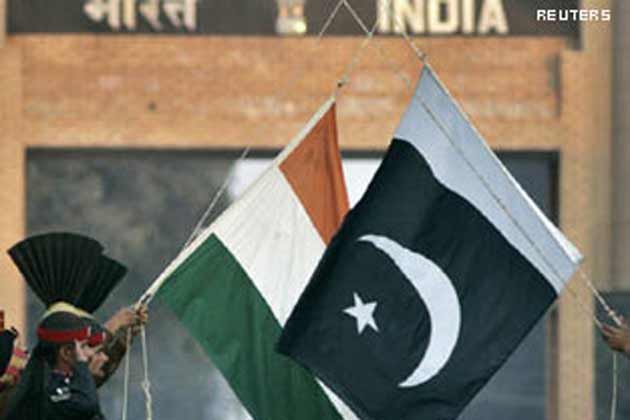 After the LoC killings should Indian and Pakistani PMs still meet?
Is it right for Prime Minister Manmohan Singh to meet his Pakistani counterpart Nawaz Sharif in the aftermath of the killing of Indian soldiers by Pakistani's on the Line of Control? Former diplomat KC Singh joined IBNLive readers for an interaction on the issue.
Q. Sir, you are one of the best diplomats India had. I follow your talks a lot. How do you rate our foreign policy. How do you think India should deal with its hostile neighbours. One more thing. I send you tweets, but you did not respond. Would love to have your response on twitter. Asked by: Sreejith
A. Sorry for not responding on twitter, but it can get very crowded there & I don't monitor continuously. Generally, we are in a difficult neighbourhood. They gang up with each other and /or with China. On Pak specifically, we have had two handicaps the past decade. One, US presence in the region & their need for Pak cooperation. Thus after each terrorist act US would come running to stop retaliation by India as they feared Pak would withdraw troops from its Western border. Two, falling for the democratically elected gov in Pak's plea that armed action against their army would weaken the civilian gov.
Q. Sir, Why has the world not united against Pakistan as it is clearly evident that it is the hub of radicalism and fosters terrorist. Do you agree with Mani Shankar Aiyar's views on uninterrupted talks at any cost? Asked by: Sreejith
A. Two different issues. World's patience with Pakistan may have run out but they are exiting the region, exhausted, largely unsuccessful & mired in economic issues at home. But Al Qaeda has regenerated in Arabia & Africa. US embassies in a dozen and a half countries shut for a week is hardly counter terrorism success. Dialogue can never be uninterruptible as terrorists will find new ways to make their acts more horrendous & thus triggering public opinion.
Q. Sir, With the US now going to back out of Afghanistan, will not militancy revive in the valley. At this juncture do you feel the US has done enough to rein in terror and how far it has succeeded. Asked by: Sreejith
A. Pak will try, As they successfully did in 1990, when militancy kicked off in the valley. But remember that they would not have succeeded had Cong & NCP not rigged the preceding election. We thus have to not make mistakes in valley that facilitate Pak's work.
Q. What do you think we should be doing in Afghanistan post US withdrawal? Asked by: Chandru
A. We must strengthen our position as US withdraws. I don't see Pak army subscribing to orderly elections in 2014 & easy succession to Pres Karzai. We have to ensure that Taliban, if they decide to join the reconciliation process do so without undermining the institutions built with such difficulty.
Q. Will Pakistan become like another Iran, a de jure islamic state? What should we do in our borders? Asked by: Chandru
A. Unlike Tran which has truly literate clergy , as does Iraq to a large extent, Pak clergy is fed on the potion of Wahabbi Islam cross breeding with Afghan medieval tribal culture. Pak can go that way quickly if military leadership succumbs or a coup against senior generals throws up Taliban compliant leaders.
Q. Why is it that the problem of Kashmir is always used as an excuse by Pakistan to justify the support to terror? Is it true that even today majority of Kashmiri's do not associate themselves with Indianhood? If it is true what interest India is serving by preserving this fight since independence? We have big economic issues to worry about why not give freedom to trouble making areas and let them face the music in the world? Asked by: Divyesh Sharma
A. I suggest you read oops,on the history of Kashmir problem. The idea of a Muslim majority area still joining Pakistan after seven decades goes against the idea of India. In the opposite way it also defines the birth of Pak. There is also a revenge element for what India did to them in 1971.
Q. Does "there is a peace constituency in Pak' argument has any hopes for us in future, given the present state of affairs? Asked by: Sukhdeep Jhajj
A. A peace constituency cannot speak up when suitable and stay mum when militant-army combine targets India. Such group to remain relevant must counter the militant narrative in Pak too.
Q. Ambassador, do you think the internal situation will change once General Kayani demits his office in September? (If he does). Asked by: Chandru
A. No. Both earlier coup masters of Pak had been hand picked by PMs i.e. Zia by Bhutto and Musharraf by Nawaz.
Q. Sir, what is your position on the Indo-Pak talks. Don't you think we should be more hard and exercise more pressure on them. How far has the international pressure, especially that of the United states has worked. Asked by: Sreejith
A. I said so on The Big Fight the other day. Delink confidence building measures like trade, visas etc from the disputes. We can talk about those measures but make it clear that the shall be no solution to Siachen or J&K till the civilian government can show control over jehadis and Army.
Q. Pakistan is guided and aided by China our adversary. Both have extending ambitions on our borders. Have we come out of the fire fighting actions to put in place solid proposals and if so will there be a need to compromise from our stated positions? Asked by: sundar1950in
A. We are a rising nation despite recent economic mismanagement. No need to panic and " compromise". Great nations can cut some slack to, adversaries but generally wear them down as US did to USSR.
Q. We had a Shimla accord which did not go through.We had an agreement in disagreeing at AGRA. Is there any new proposal which Nawaz or MMS have to bring peace to the subcontinent? Asked by: sundar1950in
A. The contours of an agreement are there in the four point Musharraf proposal which talks of a status quo based solution. I disagree with joint sovereignty and open borders across LoC. If Pak does not control terror and radicalisation, how would India ensure that the same ideologies and groups don't then flow into India. In other words the border would move to the J and K -India boundary.
Read full article