GET Stock

Quotes


Judge Loya's Death: No Suspicion About Death, Please Stop Politicising the Case, Says Son
Judge Loya, who was hearing the sensitive Sohrabuddin Sheikh "fake encounter" case, had allegedly died of a cardiac arrest in Nagpur on December 1, 2014.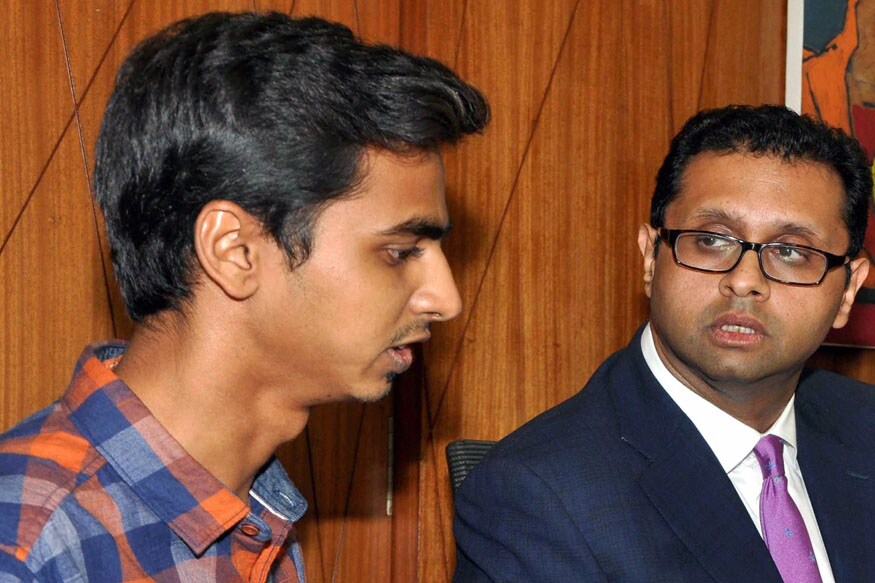 Anuj Loya (L) son of special CBI judge B H Loya who allegedly died under mysterious circumstances, addressing a press conference in Mumbai on Sunday. (PTI Photo)
Mumbai:
The family of Justice BH Loya on Sunday said the death of the special CBI judge, who was hearing the Sohrabuddin Sheikh "fake encounter" case, was being politicised and urged all parties to refrain from taking advantage of the situation.
Justice Loya's son, Anuj, said he did not have any doubts about the way his father died three years ago. "I had an emotional turmoil, hence I had suspicions about his death. But now we don't have any doubts about the way he died," he told reporters at a press conference.
Judge Loya had allegedly died of a cardiac arrest in Nagpur on December 1, 2014, when he had gone to attend the wedding of a colleague's daughter. The deceased judge's father and Anuj's aunt had alleged foul play in his death.
"Earlier my grandfather and aunt had some doubts about his death, which they shared. But now neither of them has any doubts," Anuj said.
With tears in his eyes, he also urged NGOs and politicians to stop "harassing" his family. He said the family was pained by the events of the last few days.
"We faced some pressure from politicians and NGOs. We don't want to name anyone, but please excuse my family from continuously asking about my father's death," he said.
Anuj is a second year student of Law in a Pune-based college. "By going through some media reports and everything, (my) family is facing lots of troubles...because of all the things happening. We don't have any allegations against anyone. We are really pained to...like...we are already trying to get out of these things," he said.
"...I request you people, please don't try to harass us or trouble us. I want to convey to you all," he added.
KB Katake, a retired district judge and family friend of Loya, who was also present at the conference, said, "The 85-year-old father of B H Loya is being harassed by some people, who are asking some questions in respect of death of his only son. And that creates panic in the family."
"There was no suspicion in the minds of any family member in respect of death of justice Loya. However, the people are harassing and making family members panic," he alleged.
"His (Anuj's) mother is ill. Every day she is required to take medical treatment. On behalf of Loya's family, I request you all media people to convey to those NGOs, lawyers and politicians not to go to his family, not to meet them and harass them like this, in respect of death of Mr Loya," the former district judge said.
The matter had escalated further when the four senior-most Supreme Court judges took on chief justice Dipak Misra and said that cases of "far-reaching consequences" were being allocated to junior judges without transparency in procedure.
Their press conference on Friday had come just after the assignment of two PILs on Judge Loya's death to court No.10, which is headed by Justice Arun Mishra, leading many to believe that it was the last straw. When asked if their complaints include the case of the death of BH Loya, Justice Ranjan Gogoi had said, "Yes".
Also Watch
Read full article