Nokia on revival route, posts euro 255 million profit
Nokia had reported a net loss of euro 1.07 billion in the 2011 December quarter.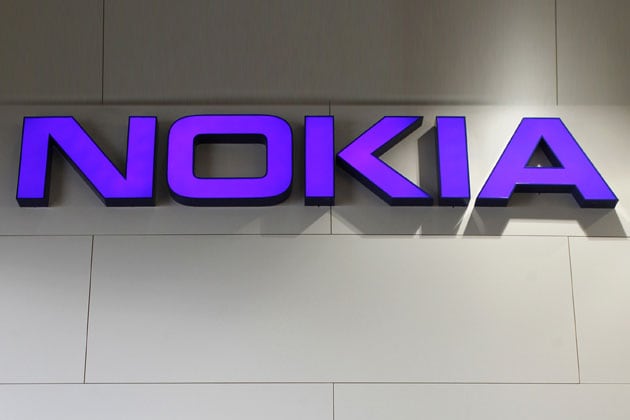 Nokia had reported a net loss of euro 1.07 billion in the 2011 December quarter.
Helsinki: Indicating revival at the struggling Finnish handset-maker, Nokia posted a net profit of 255 million euro in quarter ended December 2012 helped by restructuring efforts. Nokia, which is battling stiff competition from rivals including Apple and Samsung, reported a net loss of 1.07 billion euro in the 2011 December quarter.
"We are very encouraged that our team's execution against our business strategy has started to translate into financial results," Nokia CEO Stephen Elop said in a statement. However, the mobile phone maker's net sales dropped nearly 20 per cent to 8.04 billion euro in the 2012 December quarter. In the year-ago period, the same stood at 10 billion euro.
"While the first half of 2012 was difficult for Nokia Group, in Q4, 2012, we strengthened our financial position, improved our underlying operating margin in Devices & Services, introduced the HERE brand to expand our mapping and location experiences, and drove record profitability in Nokia Siemens Networks," he added.
During the quarter, Nokia Group strengthened its net cash position by approximately 800 million euros sequentially, of which approximately 650 million euro was generated by Nokia Siemens Networks.
For the year 2012, the company's net loss widened to 3.78 billion euros from 1.48 billion euros in 2011. The net sales for the year also declined to 30.17 billion from 38.65 billion in the previous year. The results are as calculated by the International Financial Reporting Standard (IFRS). The mobile phone maker also said its Board has proposed that no dividend be paid for the fiscal year 2012.
"To ensure strategic flexibility, the Board proposes that no dividend payment will be made for 2012. Nokia's fourth quarter 2012 financial performance combined with this dividend proposal further solidifies the company's strong liquidity position," the statement said.
The company sold 335.6 million mobile devices in 2012, a decline of 20 per cent from 417.1 million units in 2011. The net sales for devices & services declined 34 per cent to 15.68 billion euro for the year from 23.94 billion euro in previous year.
The decline in devices & services net sales in 2012 resulted from lower volumes in both smart devices and mobile phones as well as a lower Average Selling Price (ASP) in mobile phones, partially offset by a higher ASP in smart devices," Nokia said.
Last year, the company, as part of its restructuring process, had also announced the closure of its facilities in Ulm (Germany) and Burnaby (Canada). It also sold its luxury brand Vertu to a private equity firm, EQT.
Get the best of News18 delivered to your inbox - subscribe to News18 Daybreak. Follow News18.com on Twitter, Instagram, Facebook, Telegram, TikTok and on YouTube, and stay in the know with what's happening in the world around you – in real time.
Read full article