Norway child abuse case: Sentencing on Tuesday
If convicted, the couple faces up to one-and-a-half-years in prison.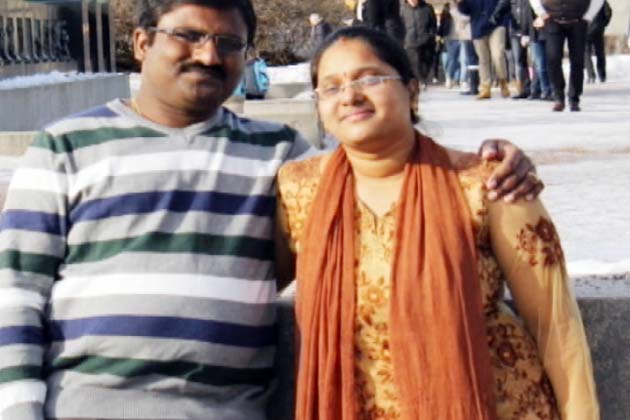 If convicted, the couple faces up to one-and-a-half-years in prison.
New Delhi: A Norway court has reserved its order on the sentencing of an Indian couple accused of child abuse till Tuesday. The couple, hailing from Andhra Pradesh, was arrested for reprimanding its seven-year-old son for wetting his pants. They now face up to one-and-a-half-years in prison. The prosecution has asked for a 15-month jail term for the mother and a 18-month term for the father for allegedly ill-treating their son repeatedly.
The Norway Police Department said, "The Indian couple held for trying to discipline their son have been charged with gross repeated maltreatment of their child by threats, violence or other wrong."
The Ministry of External Affairs, meanwhile, has refused to intervene in the matter. External Affairs Minister Salman Khurshid said that it was Norway's internal matter.
According to the information with the Indian Embassy in Oslo, Chandrashekar Vallabhaneni, a software professional, and his wife Anupama were taken into custody by the police in Oslo last week. The police arrested Chandrasekhar, a TCS employee, nine months after the child complained to his school teachers that his parents were threatening to send him back to India for his acts, Chandrasekhar's nephew V Sailender, who is in Hyderabad, claimed.
"My uncle had no idea about the case registered against him initially. He came to Hyderabad along with his wife and children in July and went back to Oslo in the last week of October. Then he was served a notice to appear before the authorities along with his wife," he said.
"My aunt also went to Oslo on November 23 and the couple appeared before the authorities concerned. On November 28, we were informed by my uncle's neighbours in Oslo that they were arrested and remanded," Sailender said.
The boy was found wetting his pants in the school bus which was reported to his father, who in turn "threatened" the child that he would be sent back to India if he repeated that again, Sailender said, adding the boy was also found bringing toys from school.
Get the best of News18 delivered to your inbox - subscribe to News18 Daybreak. Follow News18.com on Twitter, Instagram, Facebook, Telegram, TikTok and on YouTube, and stay in the know with what's happening in the world around you – in real time.
Read full article