Norway custody row: High Court order likely today
The CWC had ordered for kids to be reunited with mother, while the Norway court gave kids' custody to the uncle.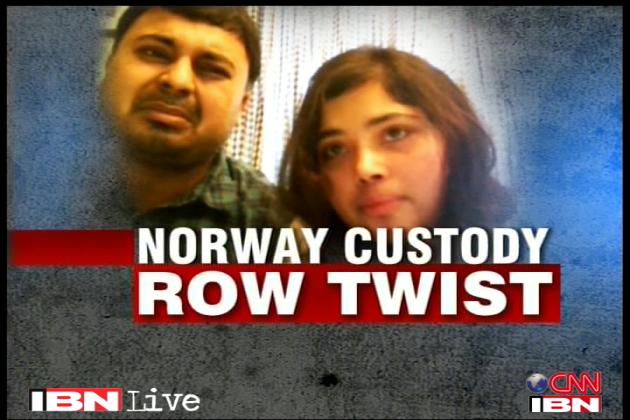 The CWC had ordered for kids to be reunited with mother, while the Norway court gave kids' custody to the uncle.
Kolkata: The Calcutta High Court is likely to give its verdict in the Norway custody row on Thursday in which two NRI children are caught between a legal and diplomatic fight. The High court completed its hearing on Wednesday and reserved the order for Thursday.
The custody battle over the two kids - Abhigyan and Aishwarya - is on between Sagarika Bhattacharya, the mother, and Arunabash Bhattacharya, their paternal uncle. The Child welfare Committee ordered for the kids to be reunited with the mother. While, the Norway court gave the kid's custody to the uncle. The two kids were sent back to India from Norway due to diplomatic pressures.
The children are caught in a custody battle for over one year which had snowballed into a diplomatic row between India and Norway. The children had been placed under the care of the Norwegian authorities. The child panel, responding to a petition filed by Sagarika, had said that the interests of the children are well preserved with their mother. Sagarika also had to undergo medical tests in Mumbai to prove that she was mentally sound.
However, the children's paternal uncle, Arunabash Bhattacharya, who was given the custody of the children by Norway, had claimed that it was an agreement between the two countries that he should get the custody and that the CWC cannot intervene in what he says is an 'international treaty'.
Earlier, in May 2012, Sagarika claimed that she was beaten by her husband Anurup Bhattacharya, thrown out of their house and tortured in Norway. Sagarika had claimed that she was not allowed to meet the children and was also allegedly threatened by Anurup's family members and local 'goons' when she went to see her children.
Sagarika's family had lodged a complaint at the local police station, to which Anurup's family filed a counter-complaint alleging that she came to kidnap the children. The two children had returned to India in April after the Norway court ruled in favour of their uncle getting their custody after the parents agreed to the arrangement.
Get the best of News18 delivered to your inbox - subscribe to News18 Daybreak. Follow News18.com on Twitter, Instagram, Facebook, Telegram, TikTok and on YouTube, and stay in the know with what's happening in the world around you – in real time.
Read full article