Not a curse being an industry kid: Jackky Bhagnani
Jackky Bhagnani does not consider anyone falling in this category of a star kid to be a competitor.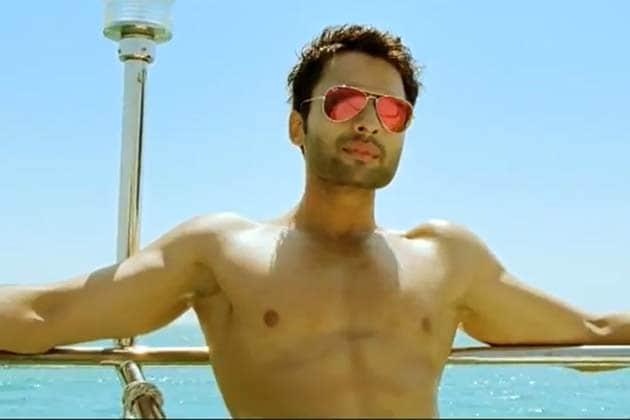 Jackky Bhagnani does not consider anyone falling in this category of a star kid to be a competitor.
Mumbai:Actor Jackky Bhagnani feels its not a curse to be a star kid and does not consider anyone falling in this category to be a competitor. Jackky was launched by his father, veteran producer Vashu Bhagnani, in 2009 with 'Kal Kissne Dekha' which bombed at the box office. But his subsequent film 'FALTU' was loved by the youth and became his first and only successful film.
"I don't think its a curse to be an industry kid. But yes there are expectations which are high. People expect much more from you," Jackky told PTI.
"Sometimes your achievements and hard work are taken away as who ever you are related to be it your parents or uncle or aunt would have achieved much more. But people must realise that they have taken so many years so how can I achieve it in a short while," he said.
Considering there are actors coming from filmy background in the industry including Ranbir Kapoor, Imran Khan, Shahid Kapoor and others, Jackky says he does not believe in competing with star kids.
"I don't compete with them. I compete with myself. I want to outdo myself in everything. If I start competing with others then I will be bothered about others," Jackky said.
"Even in normal life if you are bothered about others than yourself then you can never succeed," he said.
Jackky will be next seen in Priyadarshan's 'Rangrezz', which is again produced by his father. The film starring south actress Priya Anand releases on March 21.
"I am excited and nervous, a anxious mixture of all emotions. I am happy and quite looking forward to this film as I haven't got this kind of response before the release of a film yet. I feel people are liking the promos and songs. I hoping for the best," he said.
Get the best of News18 delivered to your inbox - subscribe to News18 Daybreak. Follow News18.com on Twitter, Instagram, Facebook, Telegram, TikTok and on YouTube, and stay in the know with what's happening in the world around you – in real time.
Read full article