GET Stock

Quotes


Nothing Has Changed Since 2012, Politicians Only Play Blame Game, Says Nirbhaya's Mother
Nirbhaya's mother feels that if those convicted for raping her daughter were hanged by now, "then the girls of this nation would be safe".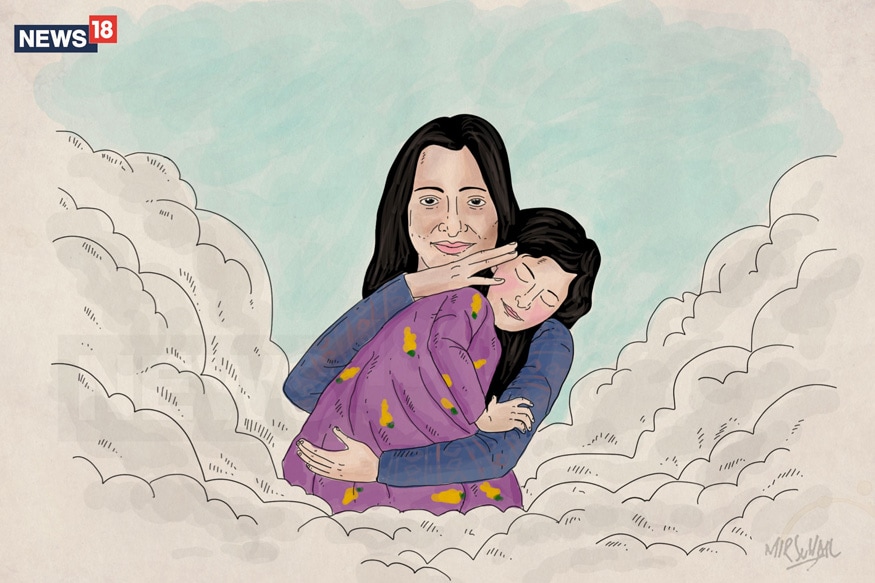 News18 Creatives by Mir Suhail
New Delhi:
The gang-rape and murder of an eight-year-old girl in Jammu and Kashmir's Kathua and the rape of a 17-year-old girl in Unnao in Uttar Pradesh have brought back memories of December 16, 2012 gang-rape in Delhi, which had triggered massive protests across India and led to tougher laws against rape.
As anger mounts again, the mother of Nirbhaya, the name given by protesters to the physiotherapist who was brutally raped and thrown out of a bus five years ago, says only a strong judicial system can deter rapists, ensure police don't botch-up probe and stop netas from politicising such crimes for electoral gains.
"We have a weak judicial system. Rapes happen every day, but the accused get no punishment. If one goes to jail, the case goes on for years till they get the punishment. These incidents prove that we are still where we were back in 2012, when Nirbhaya was raped and murdered," she told News18.
Nirbhaya's mother feels that if those convicted for raping her daughter were hanged by now, "then the girls of this nation would be safe".
Three months after the December 16 gang rape, the Criminal Law (Amendment) Act 2013 was passed after recommendations by judicial committees. The definition of rape was changed and age of consent for women was raised to 18, among other changes.
But, has there been a proper implementation of the laws?
Nirbhaya's mother says that whatever changes happened, happened only on paper. "Cases happened, media focused on them for two days and then they were forgotten. No one is scared of the law today as an accused knows that after two or four years, they will be acquitted. The fault lies with our police, law and government," she said.
Police personnel are also among eight people arrested in the Kathua rape case. According to the chargesheet, the officials allegedly asked the others to "wait" before killing the child because they wanted to rape her "one last time".
"Who will give us the security if our protector turns attacker? Police and government are not changing. The political parties are busy saving their vote banks, power and seats," said Nirbhaya's mother.
She added that politicians were playing the "usual blame game" instead of coming up with solutions.
She said the Kathua rape case, too, has been politicised and communalised in order to divert the attention from the main issue.
"It has been communalised to put an end to the case. Political parties try to score brownie points with politicising such issues," she said.
"The only sufferers of rape are the girl and her family and no one else. It does not affect anyone else. During Nirbhaya case, the media and society raised their voice and maybe that's the reason why the case progressed so far or else even that would have been stalled. It's been a year since the judgment in Nirbhaya case, but still the accused has not been hanged," she said.
She said that while her family has been running from pillar to post for the last four years, sometimes for hearing, and sometimes for review petition, it's not the same when politicians become the accused.
"When we seek justice, we are sent from trial court to High court to Supreme court. But when it comes to politicians, the authorities cite lack of evidence," she said.
Asha Devi said that there's urgent need for a better system in place—both at the investigation and at the judiciary level.
"We elect MPs and MLAs, thinking they would benefit us but if they themselves commit rape, how can we save our girls? What happened to beti bachao and beti padhao? There is a rape victim who almost killed herself while fighting for justice, her father has died in custody. The police and the government are inactive when it comes to taking action against the accused political leader," she said.
She said that the law, the police and the government are jointly responsible for the state of affairs today.
| Edited by: Puja Menon
Read full article
Countdown To
Elections Results
To Assembly Elections 2018 Results