Now Kannada film Bachchan's promo is released
Director by filmmaker Shashank, the film is produced by Vinod Mehtha.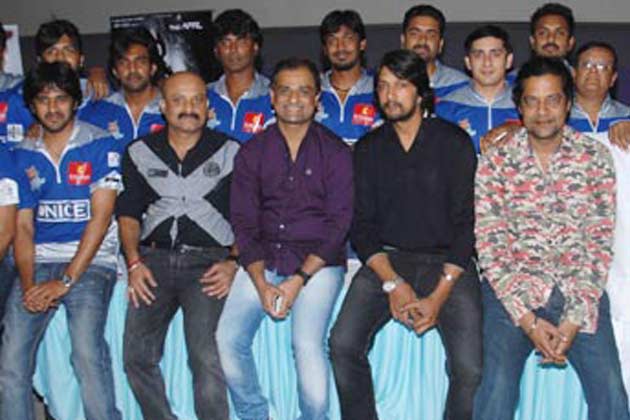 Director by filmmaker Shashank, the film is produced by Vinod Mehtha.
Buzz is that, recently the promos of Kannada film 'Bachchan' was released and that media at the gate had to wait for nearly two hours.
Actor Kichcha Sudeep was held up in the traffic and he had to come from a far away distance to take part in the 'Bachchan' promo release. A few of Karnataka Bulldozer cricket team also arrived for the simple promotional release event. Also the KFCC President, B Vijayakumar and Rockline Venkatesh were also eagerly waiting for the super star to turn up.
However, the angry young man in 'Bachchan' played by Sudeep was heard lauding the director Shashank for his efforts. Sudeep's appreciation included three heroines of his film and he expressed his wish to work under director Shashank because he casted three heroines.
Ravishanker played the baddie in two of Sudeep films that are 'Kempe Gowda' and 'Varadanayaka'. This is his hat trick with Sudeep in 'Bachchan'.
Director Shashank thanked for the good progress of the film and said it is expected to hit the silver screen during the Ugadi festival time. The audio will be released in this month stated producer Vinod Mehtha.
Get the best of News18 delivered to your inbox - subscribe to News18 Daybreak. Follow News18.com on Twitter, Instagram, Facebook, Telegram, TikTok and on YouTube, and stay in the know with what's happening in the world around you – in real time.
Read full article