On Mother's Day, Manipur's Iron Lady Irom Sharmila Gives Birth to Twin Girls in Bengaluru
Activist Irom Sharmila, 46, gave birth after 35 weeks of pregnancy through a C-section delivery at a private hospital in Bengaluru on Sunday.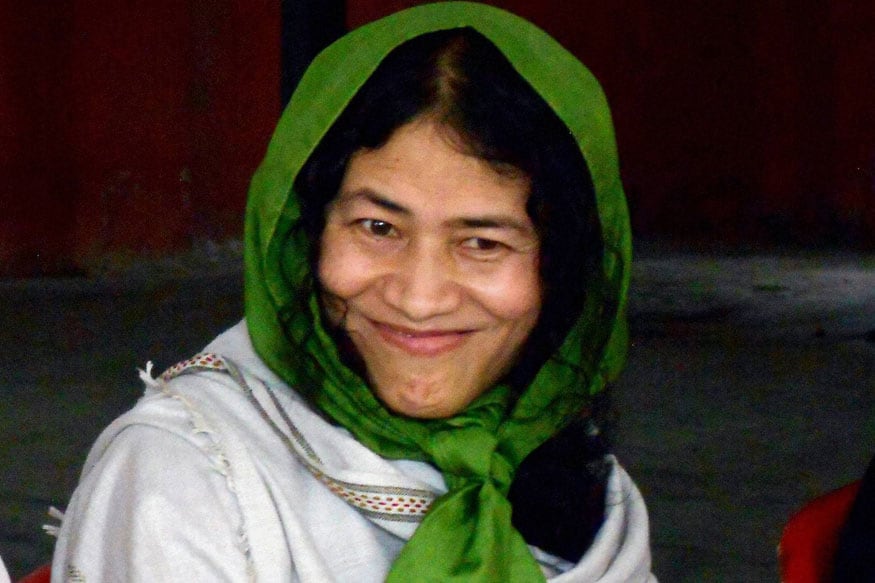 File photo of Manipur civil rights activist Irom Sharmila.
Bengaluru: Civil rights activist Irom Sharmila, known across the world as the Iron Lady of Manipur for her 16-year hunger strike against the imposition of the Armed Forces Special Powers Act (AFSPA) in the state, gave birth to twin girls on Mother's Day in Bengaluru.
The 46-year-old had settled in Kodaikanal after her marriage with Goan-born British national Desmond Coutinho n 2017.
She gave birth after 35 weeks of pregnancy through a C-section delivery at the Malleshwaram branch of a private hospital at 9:21 am on Sunday.
The couple have named their daughters Nix Sakhi and Autumn Tara and the babies weighed 2.16 kg and 2.15 kg, respectively, at the time of the delivery.
As congratulatory messages poured in, Dr Sripada Vinekar, the gynecologist who helped Sharmila with her delivery, told News18 how the new mother was "thrilled about this new phase in her life".
Sharmila and her husband had been visiting Dr Vinekar since the early months of her pregnancy.
"When she first came to me, I was a bit apprehensive, if I could help her through the whole process. Given her age, issues like diabetes or hyper-tension are common. However, Sharmila is truly an 'iron lady' and had no complications."
"They have been a very humble couple. At times, they would wait for one-two hours for me without making any fuss. Every visit was like any other doctor-patient interaction and they enjoyed every bit of the pregnancy with Desmond accompanying her for everytime," the doctor said.
"You all know how strong she is, but I saw the softer side — the maternal side in the operating room. Both the mother and babies are doing well and will be discharged after 48 hours".
"This is a new life, a new beginning for me. I am very happy. Neither Desmond nor I had any preference, we just wanted healthy children," Sharmila was quoted as saying by a media outlet. She added that her happiness doubled on realising that her daughters were born on Mother's Day.
(With inputs from Stacy Pereira from Bengaluru)
Get the best of News18 delivered to your inbox - subscribe to News18 Daybreak. Follow News18.com on Twitter, Instagram, Facebook, Telegram, TikTok and on YouTube, and stay in the know with what's happening in the world around you – in real time.
Read full article