'Only 26.7 per cent below poverty line by 2015'
India firmly believes that the focus on its post-2015 development agenda must remain be poverty eradication.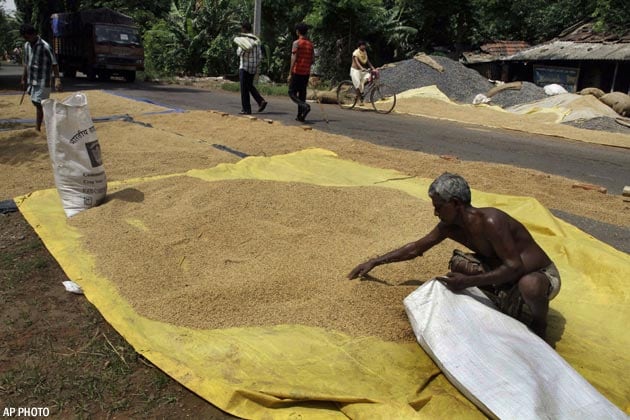 India firmly believes that the focus on its post-2015 development agenda must remain be poverty eradication.
Bangkok: India on Monday said that with continuous and concerted efforts, people living below poverty line will be down to 26.7 per cent by 2015, but improving sanitation facilities in the country still remains a challenge. The visiting Minister of State for Commerce and Industry of India, Dr Dagubatti Purandeswari told the United Nations Economic and Social Commission for Asia and the Pacific (UNESCAP) meet here that for a country with a population of 1.2 billion people, targeted poverty reduction was manifest in programmes such the flagship Mahatma Gandhi National Rural Employment Guarantee Scheme (MGNREGA), the biggest programme of its kind in the world.
"We are now implementing innovative technology-enabled schemes to deliver benefits directly to targeted people through direct cash transfers, linked to a unique identity project called 'Adhaar', which has created the world's largest biometric database" she said, during a discussion on 'Sustainable Development and the Development Agenda beyond 2015', at ESCAP's 69th Annual session here.
Purandeswari stressed that by 2015 India should be able to bring the percentage of population below the poverty-line to about 26.7 per cent, which is close to Millennium Development Goals (MDG) target of 23.9 per cent. She noted that compared to 1990, India has half the number of houses without access to safe drinking water.
"We are hopeful of achieving the near complete provision of safe drinking water in both rural and urban sectors by 2015," she said. However, she admitted that improved sanitation facilities remained a challenge for India.
The minister emphasised that India firmly believed that the focus on its post-2015 development agenda must remain focused on poverty eradication, as agreed to by all parties at the 'Rio+20' summit as the greatest of all global challenges. "The most significant strength of the MDGs was their simplicity. Consequently, the post-2015 Agenda must be simple and practical and implementable. It is important not to overburden the agenda with a 'laundry list' of the world's problems," she said.
She said the post-2015 framework should apply both to developed and developing countries so as to create a more equitable set of responsibilities and obligations. Purandeswari noted that it was also important to focus on a conducive global economic environment by rebuilding the global financial infrastructure.
The minister said it was important to distinguish between South-South Cooperation and North-South Flows. "The two cannot be placed at the same pedestal nor can the same yardsticks be applied to evaluate the two. The rising contribution of the South must not be a premise for the North to withdraw from its obligations and commitments," Purandeswari said.
Get the best of News18 delivered to your inbox - subscribe to News18 Daybreak. Follow News18.com on Twitter, Instagram, Facebook, Telegram, TikTok and on YouTube, and stay in the know with what's happening in the world around you – in real time.
Read full article