Opening Statement of Priya Ramani's Tweet Itself an Anomaly, Akbar Tells Court in Defamation Hearing
MJ Akbar told the court that Priya Ramani's #MeToo allegations have "caused defamation to my reputation and good standing".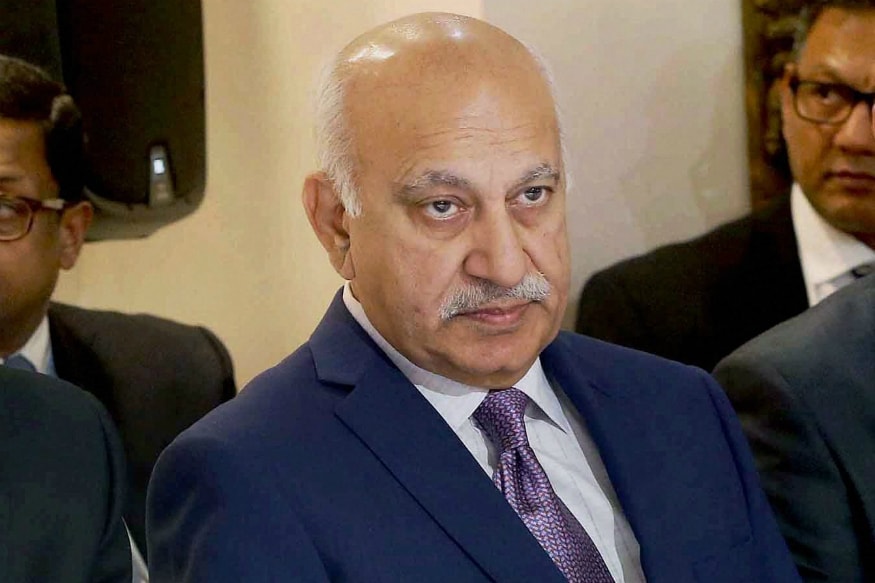 MJ Akbar has been accused of sexual harassment by several women. (File photo)
New Delhi: Former Union minister MJ Akbar on Wednesday recorded his statement before a Delhi court in a criminal defamation case filed by him against journalist Priya Ramani who has accused the former journalist of sexual misconduct.
Appearing before Additional Chief Metropolitan Magistrate Samar Vishal, Akbar said he had stepped down as Minister of State for External Affairs to "seek justice in his personal capacity" without any "appurtenance of office".
"I was attacked in my personal capacity about alleged and fabricated non-events allegedly done two decades ago. I chose in that environment to seek justice in my personal capacity without the appurtenance of office. This is why I offered my resignation as Minister of State, Government of India," Akbar's statement said.
Akbar further said that Ramani's tweets have "caused defamation to my reputation and good standing". "The said tweets were picked up by various online publications and social media," he Akbar.
Referring to Ramani's allegations, Akbar in his statement said the opening statement of her tweet was an "anomaly."
"While referring to the tweet when I saw it, I would like to draw your attention to a very important factor. The opening statement of the tweet explained one anomaly. When the article was first published in Vogue it did not include my name. When Ms Ramani was asked why she didn't include my name she said it was because I had done nothing," stated Akbar.
Akbar then pointed out that his name was not mentioned in the article published in Vogue India. "Clearly she was advised by Vogue India that inclusion of my name would invite libel," submitted Akbar.
Ramani was the first in a long list of female journalists to have accused Akbar of sexual harassment. She revealed that an article she wrote for Vogue India in October 2017 was about Akbar though she had not named him in it.
In the piece, she recounted what she called her first experience of workplace harassment, describing Akbar as a "predator".
Akbar said the allegations had "lowered" his reputation. "When I came back to my residence on October 14, friends came over deeply upset. My colleagues were understandably affected. I also received many calls and questions about the allegations," said Akbar, adding that, "The allegations have lowered my reputation in the eyes of right-thinking members of the public, my friends, my colleagues, my peers and my professional and political fraternity thereby causing irreparable loss to my reputation and goodwill."
Get the best of News18 delivered to your inbox - subscribe to News18 Daybreak. Follow News18.com on Twitter, Instagram, Facebook, Telegram, TikTok and on YouTube, and stay in the know with what's happening in the world around you – in real time.
| Edited by: Nitya Thirumalai
Read full article