Opinion | Blue Whale Game: Macabre Suicide Challenge or Just an Urban Legend?
We examine how evidence, or the lack of it, suggests that the Blue Whale Game may be more fiction than fact.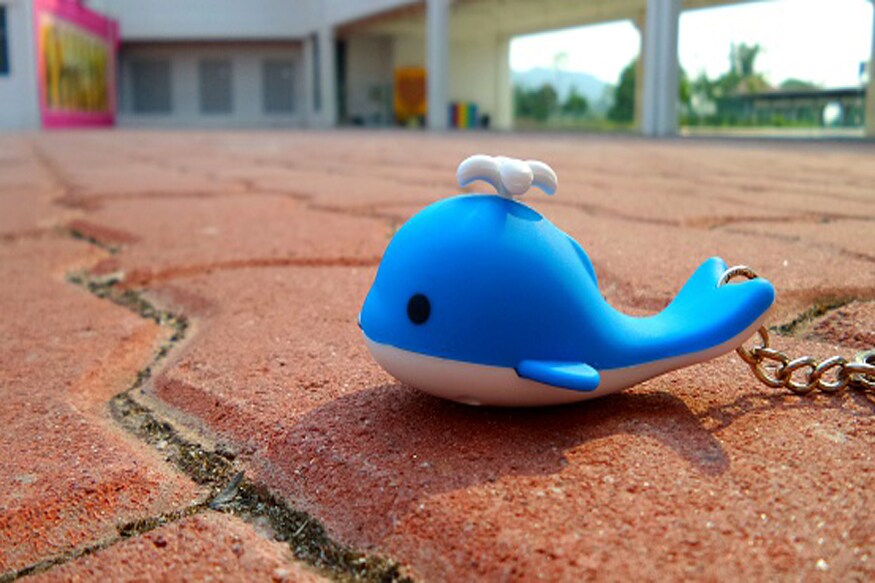 The Blue Whale Game is said to prey on adolescents and force them to jump to their death. (Picture for representation: Getty Images)
A new panic is spreading through the country. There are accounts that a chilling online game, which started in Russia, has made its way here. Called the Blue Whale Game, it is said to prey on depressed and vulnerable adolescents, ultimately forcing them to commit suicide.
Our politicians and the government have been quick to jump at this like alarmists. There is little evidence that the game actually exists, yet an advisory was issued on Tuesday, in which the government told internet firms to remove all links to the 'game.'
The ban and advisories come after two kids, both aged 14, committed suicide within a span of a few days, one in Mumbai and the other in West Bengal. A couple more who were on their way to kill themselves were stopped in the nick of time. All of them, it is alleged, were playing the suicide game. So far, however, police have yet to find any solid evidence that ties the victims to the game.
WHAT IS THE BLUE WHALE GAME?
Before talking about the evidence, let's talk about the game itself. The Blue Whale Game is said to have taken its name from the beaching of whales. In it, there are 50 challenging tasks that a player has to perform in as many days. The tasks increase in their extreme nature every day. While it may start with something uneventful like watching a scary video or listening to a song, a player is later asked to inflict self-harm.
A list of the tasks doing the rounds on social media sites (the authenticity of this list is unknown) says the victims are asked to carve a whale on their arms, poke their own cheeks with needles, cut their lips and climb on top of a crane. For nearly twenty continous days, they are asked to get up at ungodly hours and contemplate suicide. Finally, on the 50th day, the participants have to jump off a building.
A curator reportedly monitors the progress of a player and asks them to submit photographic evidence of the completion of each task. If a player tries to back out, they may threaten to harm them, their friends or family. How the curators manage to get details or have they ever threatened anyone has never been reported.
REALITY CHECK
But even if one wants to voluntarily play such a ghoulish game, it is not easy. For starters, it is not available on mobile app stores. It is said to exist only on private chats of social networking sites and shadowy online chat rooms. So if it were to exist, it is hard to see how a ban would effectively stop its spread.
Any documented attempts to play this game have all failed. When a journalist in England approached a person posing online as a curator, she was given a task to carve 'f57' on her hand using a blade. After she photoshopped such an image and submitted it as proof, she never heard from the curator again. Khaleej Times, a news organisation based in Dubai, also tried to contact curators, but the replies always came up short.
In India, there are groups on Facebook as well as twitter threads revolving around the game, but they are filled with people looking to play the game or advising others not to try it. There is no sign if there are such curators there.
The tasks themselves involving mutilation of body parts easily visible to others, and the stipulation that one has to photograph it, would be tell-tale signs of a suicidal tendency in a prospective victim. When this carries on for 50 days, it is hard to see how no one, whether at school or home, failed to notice anything wrong.
Police have said that the bodies of the two 14-year-olds who committed suicide in Mumbai and Bengal did not have any signs that pointed to sustained abuse in the past month and a half. Similarly, the boys rescued also don't have any such injuries on their bodies.
Examination of their phones or computers has not reflected any such conversation with curators or photographic evidence so far. Another contradiction is the fact that the victim from Bengal hanged himself, and did not jump from a building, as the tasks lay out.
AROUND THE WORLD
What is happening here has also been seen before in other countries around the world - parents blamed this game after suicides of kids, a mass hysteria was built around it, but in each and every case, police have come up empty, be it in Europe, North or South America. As yet, no police authority anywhere in the world have managed to obtain a log of a conversation between a Blue Whale curator and their victim.
The only reported arrests have come out of Russia, where the game is said to have originated two years ago and is touted to be responsible for the deaths of 130 teenagers. But the reporting here too has been full of inaccuracies.
The game was only said to exist on death or suicide groups on one site, VK.com (VKontakte). Novaya Gazeta, a Russian media outlet, reported that 130 teens committed suicide between November 2015 and April 2016. All of them were part of these death groups, and this, led to the inference that the suicides were caused by the Blue Whale Game.
According to Snopes, a fact-checking website, this inference was highly criticised in other Russian outlets. Experts have said that while 130 teens might have been members of the same group, this doesn't mean for certain that the group or its admins encouraged them to take their lives.
Due to their suicidal tendencies, they may just have been attracted to the same social media groups. Russia already has a high baseline suicide rate among young people. In 2013, 461 minors took their own lives.
THE REAL DANGER
What is certain is that such "death" groups do exist. A 21-year-old from Russia alleged to be the mastermind has confessed to encouraging 15 teens to commit suicide, but he has only been charged with promoting suicide on his group by convincing members that life is not worth living. He is yet to go on trial.
But the bigger problem is that hunting a teenage suicide game distracts from the real problem of suicides. A teenager who is contemplating suicide will always look for like-minded people, and social networks are the easiest place to look.
So while it has not been proven that the suicide game is directly linked to the deaths, what really is alarming is the high amount of attention it seems to be getting.
On Google, India ranks third for searches of the term Blue Whale Game. The problem is, if teens actively search for this game online, they are bound to eventually run into someone who may take advantage of them.
Then there is that list doing the rounds – it may or may not be authentic, but who is to say whether some depressed kid would not take up the challenge? So even if the game was not real, it runs the risk of actually becoming real.
Get the best of News18 delivered to your inbox - subscribe to News18 Daybreak. Follow News18.com on Twitter, Instagram, Facebook, Telegram, TikTok and on YouTube, and stay in the know with what's happening in the world around you – in real time.
| Edited by: Aakarshuk Sarna
Read full article