Opinion | Celebrate Right to Privacy but Balance it With People's Right to Know
In a landmark verdict, a nine-judge Supreme Court bench in a unanimous judgment has declared the right to privacy as a fundamental right and the very core of Article 21 of the Indian Constitution, which deals with the right to life and personal liberty.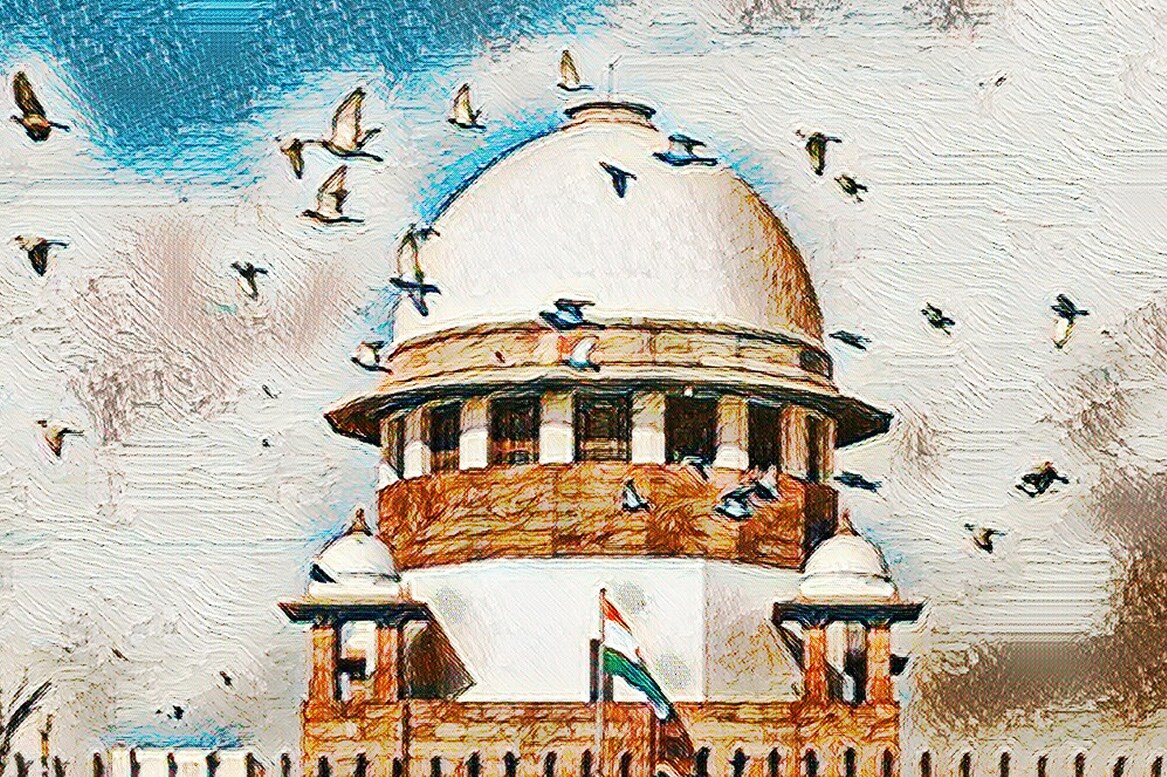 (Image: Network18 Creatives)
By recognising the right to privacy as an intrinsic and inseparable element of the fundamental right to dignified life and liberty, the Supreme Court has adequately compensated for an error of judgement that our Constitution-makers committed, albeit in good faith. In April 1947, the Advisory Committee of the Constituent Assembly (CA), headed by Sardar Patel, accepted the views of two eminent lawyers — Shri Alladi Krishnasawmi Iyer and Sir Benegal Narsingh Rau and dropped the right to privacy from the Draft Constitution. This despite legally and morally sound arguments presented by stalwart CA members like Dr B R Ambedkar, Shriyuths KT Shah, KM Munshi and Harnam Singh in favour of protecting the privacy of correspondence of every citizen and insulating every person's body, home and papers from unreasonable searches and seizures by law enforcement agencies.
Yet, 1975 onwards, in case after case, two and three-judge benches of the apex court recognised the privacy dimension of every individual's fundamental right to life and liberty. In 2015, the NDA government challenged this jurisprudence in order to save its pet project — Aadhaar/UID, that seeks to database every citizen of India by assigning a 12 digit number as an identifier. While a batch of petitions challenged Aadhaar saying it violated people's right to privacy and put more power of surveillance in the hands of law enforcement agencies, the then Attorney General of India cited two Constitution Bench judgements from the 1950s and 1960s to show that larger Benches of the Apex Court had not recognised privacy as a fundamental right. His successor and other counsels for States ruled by the BJP and its allies argued that privacy as such is a vague concept and could become a fundamental right only if it is inserted into Part III of the Constitution through an amendment approved by Parliament.
Now a nine-member Constitution Bench has unanimously ruled otherwise, holding that the concept of privacy is neither vague nor unrecognised in the Constitution. Drawing from Indian and foreign jurisprudence on the subject as well as India's commitment to upholding internationally recognised human rights norms and standards (see UDHR and ICCPR), the Apex Court has ruled that the right to privacy is implied in various fundamental rights guaranteed under the Constitution including the rights to choose one's religion, hold political beliefs and choose one's sexual identity. In fact, the right to privacy now stands officially elevated to the status of a natural right that existed even before the State as a political organisation evolved on this planet. The Court has ruled that its jurisprudence on the right to privacy that developed since the 1960s was correct. The legality of Aadhaar will now be determined in accordance with the tests of legality, legitimacy of purpose and proportionality of the law and actions of the Government as laid down by the Apex Court.
A landmark case that is glaringly absent from the plethora of Indian and foreign court judgements painstakingly researched, cited and examined by the Bench, is what is famously known as the Supreme Court Judge's assets case. In an RTI matter raised by renowned activist, Shri Subhash Chandra Agrawal, the Delhi High Court drew a crystal clear distinction between the right to privacy of ordinary individuals and that of persons who are public servants. A Full Bench of the Delhi High Court unequivocally held in 2010 that the protection available for personal information about public servants from public scrutiny would be of a lesser degree than that available to private citizens. It is indeed strange that this important limitation on the right to privacy of public servants finds no discussion in any of the six separate opinions authored by the Bench.
Much like the right to privacy, people's right to know is also an inseparable element of the rights to life and liberty and freedom of speech and expression guaranteed under the Constitution. The Apex Court has held so in multiple judgements. Data published by the Central Information Commission year after year shows that privacy and protection for personal information [Section 8(1)(j)] is the most frequently used exemption to reject RTI applications across public authorities at the Centre. Similar trends are visible across several States as well.
While celebrating the restoration of clarity vis-à-vis the right to privacy, it is important to ensure that information that is required to be made public under the RTI Act is not restricted by using the Constitution Bench's findings. Earlier in April this year, the Central Government amended multiple laws to keep the identities of donors to political parties, secret claiming that it would promote greater transparency in political party financing! This cannot be dismissed as an aberration because these amendments were pushed through Parliament under the category of Money Bills, thereby effectively preventing the Rajya Sabha from applying the brakes on these changes. The fundamental right to privacy must be harmonised with people's fundamental right to be informed about matters of public interest. The tests prescribed in the opinions of Justices Chelameswar and Bobde provide an important starting point for this balancing act.
(Venkatesh Nayak is with Commonwealth Human Rights Initiative, New Delhi. Views expressed are personal.)
Get the best of News18 delivered to your inbox - subscribe to News18 Daybreak. Follow News18.com on Twitter, Instagram, Facebook, TikTok and on YouTube, and stay in the know with what's happening in the world around you – in real time.
Subscribe to Moneycontrol Pro and gain access to curated markets data, trading recommendations, equity analysis, investment ideas, insights from market gurus and much more. Get Moneycontrol PRO for 1 year at price of 3 months. Use code FREEDOM.
| Edited by: Puja Menon
Read full article