OPINION | Dear Mr Kejriwal, For Delhi's Sake, Leave Metro Alone
It is classic case of willingness to pay for quality service but pathological populist unwillingness to charge, Mr Kejriwal.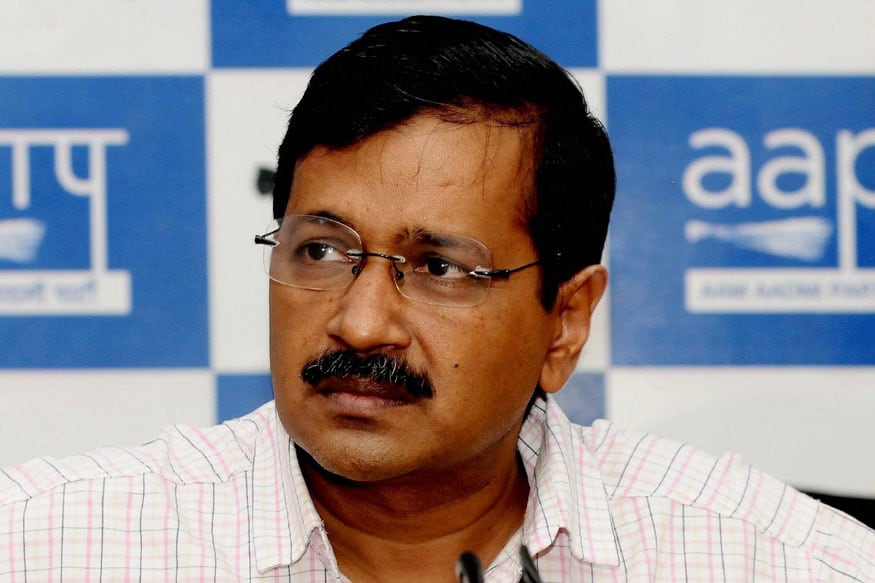 File image of Delhi Chief Minister and Aam Aadmi Party chief (PTI Photo)
Dear Mr Chief Minister,
For the last few days, you and your party have termed the fare increase in Delhi Metro as anti-people and a conspiracy to benefit private cab operators. You have also flayed the 50:50 ownership structure that makes DMRC accountable to none. Your bigger demand is immediate inspection of Delhi Metro Rail Corporation (DMRC) accounts, not by the constitutional watchdog CAG, but by the Dialogue and Development Commission of Delhi, which you chair. You also want the DMRC to be handed over to the Delhi government, so that you can run it efficiently and reduce fare.
Amid your high-pitch drama, increased fare structure came into being on October 10. Commuters continue to throng 'Delhi's Pride'.
It is classic case of willingness to pay for quality service but pathological populist unwillingness to charge, Mr Kejriwal.
Let's get a couple of things on record here. The performance of DMRC has been stellar — 370 km of operational network, 500 km under completion, and 1500 km under planning.
Had DMRC failed in its mandate, India would not have dared to modernise its urban transport. The numbers show how well the 50:50 structure has worked — men of proven integrity and capability as managing directors with security of tenure, 'Metro Man' E Sreedharan and present incumbent Mangu Singh, requisite delegation of power to MD and below, clock-wise execution within cost. Let us not forget, here is an organization that has handled more than Rs 1,50,000 crore worth of projects in the country diligently and ethically, without controversy.
Audit is another aspect you thought was faulty. Your demand that DDC investigate DMRC is unconstitutional. DMRC is a company under the Company's Act. Its 50:50 ownership structure was decided in 1995 in the Cabinet Note of Government of India that created the company.
For the last 12 years, CAG has cleared DMRC accounts with "Nil" comment. As someone who was involved in annual audit of Konkan Railway for years, I dare say getting "Nil" even for one year from CAG is noteworthy.
Now let's have dialogue, since you like the word, on fare revision. The conundrum is about implementation of recommendation of 4th Fare Fixation Committee. Retrospectively speaking, gap between 1st (2004) and 2nd Fare Fixation Committee (2006) was two years, between second (2006) and third (2009) was three years, but the gap between third (2009) and fourth (2016) is staggering seven years. Such an inordinate delay was owing to expediency of then UPA-II government (no revision before Lok Sabha polls) and some delay in current government (Delhi State Elections).
But the fare revisions cannot be postponed in perpetuity. As a student of urban transport for two decades, I can vouch that the previous fare structure of DMRC was inefficient and had loopholes. To start with, it was impossible for commuters to tender exact change. Revised fares in six slabs — minimum Rs 10 for up-to 2 km and maximum Rs 60 for more than 32 km — make sense.
I was a strategic advisor for DMRC from 2011-13, and I can vouch that the fare fixation committees of past looked at two things — affordability for commuters and financial sustainability of DMRC. I have no reasons to believe latest committee has followed a contrary approach.
I have the fare structure of every operational rail on my tips and can say with assurance that for same number of stations travelled or same number of kilometers travelled, the Delhi Metro fare is lower than all operational metro rail systems in the country.
Plus, the DMRC has always been on the point in terms of differential pricing — discounts during non-peak hours, lower fares for those with metro cards and cheaper rides on Sundays and national holidays (58 days a year).
Dialogue on pricing brings us to the substantial Japanese debt that DMRC has. While interest rate is extremely favorable, the principal with interest has to be repaid. It is not loan in perpetuity. Further, DMRC has to meet operations and maintenance cost.
Truth be spoken, DMRC is only six of the metro rail systems globally which make operational profit (that is operations and maintenance costs are less than earnings). And DMRC has done this from day one. Another credit to DMRC, its total non-fare box revenue to fare box revenue is around 25%, substantially more than Tokyo Metro and next only to MTR Corporation Hong Kong, which you want DMRC to emulate.
One must credit DMRC for keeping the earnings before interest and taxes (EBIT) to total revenue ratio healthy. But growing expenditure and non-revision has taken its toll — the ratio which was 73.24% in 2006-07 came down to 29.14% in 2015-16.
But the bigger worry is inability of DMRC to provide for depreciation and resultant net loss year by year. This matters a lot because DMRC will soon need to replace ageing assets or increase rolling stock to meet increasing aspirations.
Finally, I would like to conclude with one little aspect of my life. Aged 59, unable to use the Metro frequently, I often take an Ola/Uber from Connaught Place to DLF Cyber City (Metro equivalent of Rajiv Chowk to Sikanderpur) and I pay a minimum of Rs 450 one way, which can go up to Rs 600 during surge time. These are prices of lowest class of Uber/Ola cars.
Does this justify your statement on Metro fare revision, which will be Rs 60, maximum? Please rethink.
If at all you are compelled to use your broom for benefit of Delhiites, use it to remove dust from Phase IV detailed project report of Delhi Metro (2014), work closely with the Ministry of Housing and Urban Affairs, and get it approved before the 2018 budget. Let it be your New Year's gift to Delhi.
Sincere Regards.
(The writer is former member of Working Group for Urban Transport for 12th Five Year Plan. He is also a former strategic advisor, Delhi Metro Rail Corporation. Views are personal)
| Edited by: Ananya Chakraborty
Read full article
Countdown To
Elections Results
To Assembly Elections 2018 Results