Opinion | From Maharashtra to MP to Rajasthan: Govt clears farm loan waiver after massive protests. What next?
Rajasthan now joins Maharashtra, Uttar Pradesh, Karnataka and Punjab (Andhra and Telangana waived farm loans in 2014) in taking administrative steps to address farm distress. But what next?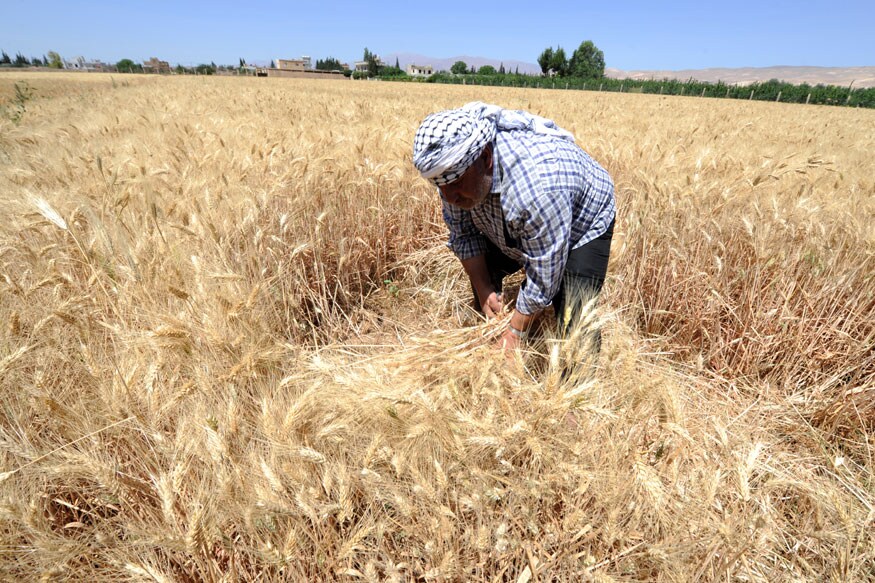 Representative Image (Photo courtesy: Reuters)
The unprecedented farmer mobilization in Sikar managed to get the government to agree to a key demand: Granting a debt waiver to farmers.
Rajasthan now joins Maharashtra, Uttar Pradesh, Karnataka and Punjab (Andhra and Telangana waived farm loans in 2014) in taking administrative steps to address farm distress. But what next?
Does it solve the agrarian crisis? Will it solve farm distress? Or has another state government just bought itself more time until the next round of loan waiver demands are raised by distressed farmers?
Indian agriculture has been in distress for years now. But what is it about the past one year that has led to the reemergence of peasant agitations? Let us look at some policy decisions taken in the past year.
In November, at the height of the Rabi sowing season, the Prime Minister announced that 86% of cash in the Indian economy was being invalidated. What effect did this have on agriculture?
When Rs 500 and Rs 1000 rupee notes were demonetised, I started eating my meals on credit at the local canteen, with an implicit promise that I would pay the owner as soon as I got some cash. The canteen wallah, in turn, got his supplies on credit from the retailer, who in turn fell back into a similar arrangement with his wholesaler. The entire chain fell back on trust, underpinned by an assumption that as soon as enough liquid cash entered the system, the outstanding credit would be redeemed.
In other words, every time I ate at the canteen I generated an IOU at the canteen, who in turn generated an IOU with his supplier etc, right up tothe chain. My problem was not that I did not have cash but that I couldn't access it. It was two months before I could pay my outstanding bill of Rs 3,000 or so.
The same thing happened in the agricultural sector. Farmers bought seeds, fertilizer and other inputs on credit and the traders too purchased goods on credit. A series of IOUs were generated throughout the agricultural sector, based on networks of trust.
However, when it came to redeeming those IOUs the farmer didn't have money because his produce was selling for less than it cost for him to produce. Take onions. Farmers in Rajasthan and Madhya Pradesh said it cost them Rs 8-9 to grow a kg whereas they got just Rs 2 upon selling it, a loss of Rs 6.
The peasant's agitation, in one sense, is a manifestation of the inability to redeem those IOUs generated in the immediate aftermath of Demonetisation because farm incomes have all but collapsed.
Fast forward to July. India switches to a Goods and Services tax. Small traders, the ones who supply to farmers, are hit and so are farmers, because inputs like fertilizers, pesticides and farm implements are now taxed.
The perception is that the cost of agricultural inputs is going up while the cost of outputs stays depressed. Now consider the effect on the finances of the states.
With Rajasthan's Rs 20,000 crore package, the total quantum of loan waivers is close to Rs 1 lakh crore, with a Bank of America Merrill Lynch report saying this could go up to Rs. 2.57 lakh crore in the run up to the 2019 General Election.
The Union Finance Ministry has made it clear that it will not be helping states and that they are on their own when it comes to funding farm loan waivers. State government finances are not in great shape anyway, so the only way to fund loan waivers is to cut expenditures elsewhere, especially infrastructure and social sector spending.
Look at it this way: If Yogi Adityanath's big ticket idea in the UP budget was a farm loan waiver (which was one of the BJP's poll promises) money would have to be cut from the health sector (money meant for oxygen cylinders for babies, for instance) to fund this.
I am not suggesting that the tragedy in Gorakhpur is a direct outcome of UP's farm loan waiver or that the two have a one to one relation. But, in future, as social infrastructure and social sector programmes will be underfunded, leading to disastrous outcomes.
One last point about government policy. Food constitutes nearly 46% of the total weight in the Consumer Price Index, India's main inflation gauge. By law, the Reserve Bank of India is mandated to keep inflation at 4%, with an upper tolerance level of 6% and lower tolerance level of 2%. If the RBI cannot, the Governor will have to explain to Parliament the reasons for failure.
This means that in order to keep inflation low, food prices, which constitute nearly half of the inflation basket will have to be kept low. According to this theory, depressing food prices is now woven into government policy.
And you have the perfect recipe for farmers' unrest.
(Views expressed are personal)
Get the best of News18 delivered to your inbox - subscribe to News18 Daybreak. Follow News18.com on Twitter, Instagram, Facebook, TikTok and on YouTube, and stay in the know with what's happening in the world around you – in real time.
| Edited by: Puja Menon
Read full article