GET Stock

Quotes


Opinion | MPs and Their Litany of Complaints Against Airlines
It is interesting that apart from raising the issue of exorbitant last minute fares, the MPs did not hesitate to spend time on advising airlines to train their staff in courteous behavior.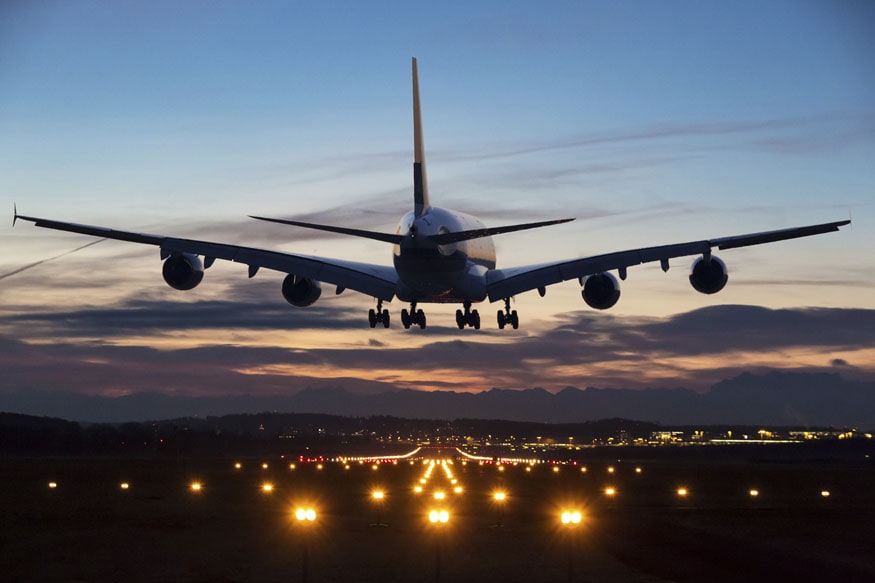 Image for representational purpose only (Photo courtesy: AFP)
New Delhi:
Our lawmakers have a litany of complaints against airlines. They found fault with almost every aspect of flying during hearings of a Parliamentary Standing Committee, where airlines CEOs and officials of the ministry of civil aviation had to depose. From airline ticket pricing to cancellation charges, food on board to leg space even in business class, check-in counters and block time allotted to airlines for each sector – everything came in for sharp criticism from the members of this committee, which was headed by TMC's Derek O'Brien and included former civil aviation minister Praful Patel.
It is interesting that apart from raising the issue of exorbitant last minute fares, the MPs did not hesitate to spend time on advising airlines to train their staff in courteous behavior. This, despite at least two instances last year (on board Air India and IndiGo) where MPs themselves were accused of gross misbehavior with airline staff. And in each instance, the MP was allowed back on domestic flights after a brief ban, on a mere apology. But having said that, rising instances of skirmishes between airline staff and passengers are indeed becoming a cause for concern.
During his deposition, the President of IndiGo airline spoke of a challenge in getting "talented" people and how those employees "who studied in government schools or mohalla / village areas cannot be trained to speak fluent English within a span of four to five weeks. Indigo is investing more and more on training". This immediately brought on scathing comments by the committee, which said it disagreed with the proposition that such students could not be trained. Instead, the MPs said if an airline has grown exponentially, it should deploy a proportionate amount to the training of their staff instead of "misbehaving and manhandling the passengers or blaming the youngsters from Tier II and III cities and government schools."
In other areas too, the most stringent criticism seemed to be reserved for IndiGo, the largest Indian airline by passengers. It was pulled up on staff behavior, messy check-in counters, non-availability of food on board and practices adopted by the airline to improve its on-time performance.
IndiGo
has been in the news recently for at least one incident of staff misbehavior, where the airline subsequently apologised.
In the case of Jet Airways, the committee noted that the airline's CEO himself acknowledged quality of food had deteriorated but will improve in the coming weeks. Also, a mention was made of Jet's "deliberate reluctance" to note customer complaints. The committee did not utter a word against Air India, though, praising food on the airline and noting its claims on adequate leg space and low cancellation charges. For Vistara, good on-board meals came in for praise.
MPs said during the hearings of the 'Parliamentary Standing Committee on Transport, Tourism and Culture' that high last-minute ticket prices get the passengers' goat, with rude behavior by airline staff coming in a close second. But government data show flight delays and customer service are the two topmost concerns of the passenger, with ticket prices coming in far lower in the complaints' sequence. The panel has now asked the ministry of civil aviation to consider capping ticket prices on every sector, saying airlines have not passed on the reduction in fuel prices in recent months to flyers and many times, last-minute fares are more than 10 times the advance fares. It has also stressed on the need for airlines to train their staff in proper behavior towards passengers.
So will the government heed MPs on capping ticket pricing? The MPs have disregarded the fact that pricing in India is de-regulated and unless the government amends the Aircraft Rule, 1937, it cannot very well force airlines to slash prices, even if they are exorbitant. Besides, as we said earlier, pricing does not seem to be agitating Indian flyers as much as cancellations/delays and customer service. Of course, passengers would be only too happy if fares are lowered – whichever route the government takes to do so. Recently, despite chanting non-interference in air fares, the government did wield a stick and nudged airlines to lower cancellation charges. Earlier too, it has nudged airlines to lower last-minute fares on specific complaints. At one time, the ministry had asked airlines to ensure that last-minute fares are not 2.5-3 times the advance fares. Perhaps after MPs' push, it will again nudge airlines for a more sensible pricing mechanism.
Meanwhile, as per monthly traffic reports put out by aviation regulator DGCA, maximum consumer complaints in 2017 were received in January last year, totalling 877 or 0.9 per 10,000 passengers. So the overall rate of complaints was rather low. At least one in three complaints were about flight delays/cancellations in January last year; one in two about staff behavior and customer service. Only 2.5% were about fares.
The monthly DGCA data also show why the committee may have erred in not pulling up Air India. In most months last year, it had the maximum passenger complaints and in many, the worst on-time performance among all domestic airlines.
(Author is a senior journalist. Views are personal)
(Get detailed and live results of each and every seat of the state Assemblies in Madhya Pradesh, Rajasthan, Telangana, Chhattisgarh and Mizoram to know which candidate/party is leading or trailing and to know who has won and who has lost and by what margin. Our one-of-its-kind Election Analytics Centre lets you put on the psephologist's hat. Know interesting facts and trivia about the elections. Elections = News18)
Read full article
Countdown To
Elections Results
To Assembly Elections 2018 Results