OPINION | Politics or No Politics, Rajinikanth's Halo Won't Fade
It has become immaterial if superstar Rajinikanth, who turns 67 on Tuesday, chooses to dabble in politics or not.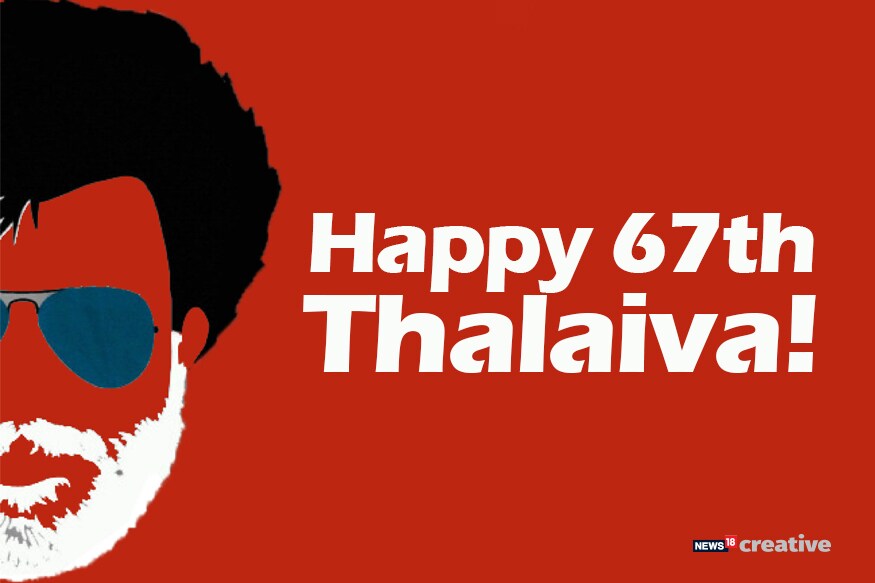 Network18 Creative
The first time I met superstar Rajinikanth was in 2009 at a private screening of his then upcoming film Kuselan.
I was jostling with dozens of other journalists to eke out a sound bite from the great man. There was no political talk back then, so most of us reporters stuck to just filmy questions.
Amidst reporters throbbing mikes and camerapersons fighting for space, I managed to fling a question out at the superstar which he answered very gracefully. The entire encounter did not last for more than a few minutes. After the exercise was done, a few fellow reporters there turned around and said how lucky I was since I got to ask a question which the superstar answered.
I met him again earlier this year, after a gap of almost eight years. A special meeting had been organized for me and our News18 Tamil Editor Gunasekaran at the actor's residence in Poes Garden.
Having flown in from Delhi just that morning, I was running terribly late for the meeting and the morning rush hour traffic in Chennai wasn't helping my case either.
I eventually got to the meeting a full 20 minutes late. Immediately after I walked in, the superstar, being his humble self, stood up and said it had been a long time since 2009. "Seems like the whole world has changed after Kuselan," he said.
I was shocked. Shocked that he remembered even a chance encounter we had had eight years ago. I was shocked that he remembered me by name, from a crowd of reporters, in what seemed like almost a lifetime ago. We spoke for about half an hour before his next appointee came along.
There was a lot of speculation back in May on when and whether Rajinikanth would enter politics. So naturally, we spoke a lot about politics and his own potential entry into the rough and tumble of electoral politics.
I won't disclose the contents of what he said since it was a private conversation but I will say this much, I came away with the feeling that he wanted to give back to society and to the Tamil people, folks who had given him so much over the last 30 years.
Whether or not the great man decides to enter politics became immaterial by the end of the conversation. What did become immensely clear was that he wants to contribute and he is looking for a medium or a vehicle to do so.
Post May, a lot has changed in Tamil Nadu and all the talk of Rajinikanth entering politics has become much more muted now. In part thanks to his fellow actor Kamal Haasan also announcing that he intends to throw his hat into the political ring.
That did somewhat blunt Rajinikanth's own chances and the possibility of him deciding to run for public office.
Later, in September, I got a chance to meet Kamal Haasan and asked him if Rajini and he ever talked about politics and about both their potential entries. He said yes, and the only thing they agreed to, was to maintain the same amount of decorum in public life just like they had in 30 years of being in films together.
As a boy who grew up in Chennai, idolising Rajinikanth in his movies, it has become immaterial if the superstar chooses to dabble in politics or not. It is good if he decides to enter the fray, good that he wants to give back to Tamil society. It is okay even if he chooses not to enter politics because the halo will remain intact. The larger than life image will stay.
After all, fans like me don't want to see the mortal side to our superstar. Happy Birthday, Rajini Sir. I join millions of your fans in wishing you a long and healthy life.
Get the best of News18 delivered to your inbox - subscribe to News18 Daybreak. Follow News18.com on Twitter, Instagram, Facebook, Telegram, TikTok and on YouTube, and stay in the know with what's happening in the world around you – in real time.
| Edited by: Nitya Thirumalai
Read full article