Opinion | To Hell With Instant Talaq, Now Let's Keep up the Good Fight
SC's striking down of instant talaq has given Muslim women a new voice that should be used to break through the oppressive patriarchy as well as the stereotyping that corners us.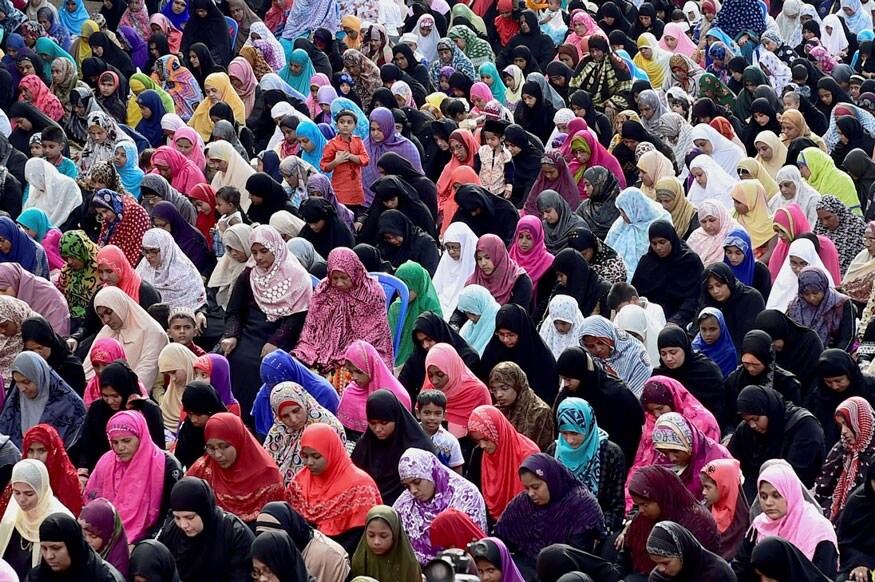 Image for representation (Image: PTI)
"It is about all my sisters across the country, it is about future generations," said Arshad Ali, brother of Shayara Bano who was one of the three petitioners in the Triple Talaq case.
The future has been spelled out finally after months of deliberations. Much has been said, discussed and debated over the Triple Talaq case.
In May this year, we saw heavyweight names joining the fray at the Supreme Court's hearing comprising of a multi-religious bench.
With the Chief Justice himself chairing the bench, we heard comments from eminent lawyers like Indira Jaisingh, Kapil Sibal, Salman Khurshid and Anand Grover amongst others. Today, the historic judgment is in. And instant Triple Talaq is out.
At the outset of the hearing in May, Chief Justice of India JS Khehar asked the question whether 'triple talaq' was fundamental to Islam.
On day two of the hearing, Justice Kurian Joseph asked, "Can something which is considered abhorrent by religion be validated by law?" These questions set the right tone and in itself answered many others.
If one is to really read the Quran we would know that although the right to divorce or talaq is given, it is also considered the most despicable of things in the eyes of God. At the same time, the Quran does recognize the need of a procedure for divorce if a marriage falls apart for any reason.
Of course, this so-called 'instant Triple Talaq' has been done away in several countries where Islamic law prevails.
In the court, senior counsel Amit Singh Chadha told the Constitution bench that if Islamic countries can do away with it then surely it is not an essential part of Muslim religion.
Assailing the practice of Triple Talaq, senior counsel Indira Jaising said during the hearing that if the free informed consent of the woman was imperative for the union of two people in marriage, then how the unilateral act of divorce could survive. The Islamic marriage is a civil contract between consenting adults.
The nikahanama that stipulates the terms of this contract and has two witnesses for the same, should ideally also include terms of divorce, maintenance, child custody. Many nikahanama also include provisions for respect of each other's career ambition and disallows polygamy.
Unfortunately very few Muslim women, even if educated, are aware of their rights in inserting these clause into the nikahnama. Indian Muslim women often have the worst combination of Indian and Arabian cultures in their daily lives. Only in our subcontinent, do the Muslim girls and their families have to bend over backwards to please boys.
Nowhere else does a woman pay a man to marry her! Dowry is unique to us. Islam instead had Mehr which has been reduced to nothing in India and is often seen as an insult if it is anything substantive.
Societal constructs of 'sharam' and 'haya' keep women from exercising their rights and it's further compounded by the boys' club who act as the custodian of Islam from educating women of their rights. So while Islam empowers us, the patriarchy dis-empowers us. And this is the essence of the fight on Triple Talaq.
Towards the end of the Supreme Court's hearings on Triple Talaq, CJI Khehar asked if a woman can exclude Triple Talaq clause in the marriage contract.
This question set off an important dialogue that was missing from Muslim circles. Many of us had been talking about the nikahnama being a contract drawn out between consenting adults and thereby by the very nature of a civil contract, it can have clauses inserted that both parties mutually agree to. The clauses can be to spell out the procedure for divorce, child custody, property, mehr, etc.
When I discussed the Triple Talaq outcomes with elderly women from the community, I was met with resistance as they said, 'Kaun shaadi karega (who will marry) if the girl's side is so demanding?' This statement was a mirror to reality of our society. The massive social engineering that goes into silencing a woman is fundamental to understanding the crux of this problem.
Therefore this ruling from the Supreme Court comes as a welcome relief and probably a burden off many heads and hearts.
The actual cases of Triple Talaq itself are a minuscule percentage of the Muslim population. The Centre for Research and Debates in Development Policy (CRDDP) survey this year shows that the incidence of this form of divorce among Muslims was less than even 1 in 100. But the fear from the threat of an instant Talaq always loomed around.
Today, Muslim women are free from this threat. They are free from their life decisions being governed by this threat.
Their individuality is free from being crushed under arbitrary or whimsical ideas. This freedom has come through some tough stands, some tough dialogues and at the cost of a lot of negative portrayals of the Muslim man done through this and related issues as part of the larger stereotyping of the community.
It is now upto us to also 'save' the community's image. We need to revive the images of Hazrat Khadija (the first wife of Prophet Muhammad PBUH) who was one of the biggest traders of her time and employed many men, including the Prophet, in her business empire. We need to revive traditions of Hazrat Ayesha or Bibi Zanab who always fearlessly voiced themselves.
We need to use that voice and our agency as free, fearless women of the community, to break through the oppressive patriarchy as well as the oppressive stereotyping that corners us. Let's keep up the good fight.
(Nazia Erum is a TEDx speaker and author of 'Mothering a Muslim' by Juggernaut Books. She can be reached at @nazia_e. Views are personal)
Get the best of News18 delivered to your inbox - subscribe to News18 Daybreak. Follow News18.com on Twitter, Instagram, Facebook, TikTok and on YouTube, and stay in the know with what's happening in the world around you – in real time.
Subscribe to Moneycontrol Pro and gain access to curated markets data, trading recommendations, equity analysis, investment ideas, insights from market gurus and much more. Get Moneycontrol PRO for 1 year at price of 3 months. Use code FREEDOM.
| Edited by: Sanchari Chatterjee
Read full article