GET Stock

Quotes


'Our Land is Our Identity': Tamil Nadu Farmers Up in Arms Against Govt's Expressway Project
The resistance comes even as Tamil Nadu Chief Minister K Palaniswami said only a minuscule percentage of farmers was opposed to the land acquisition.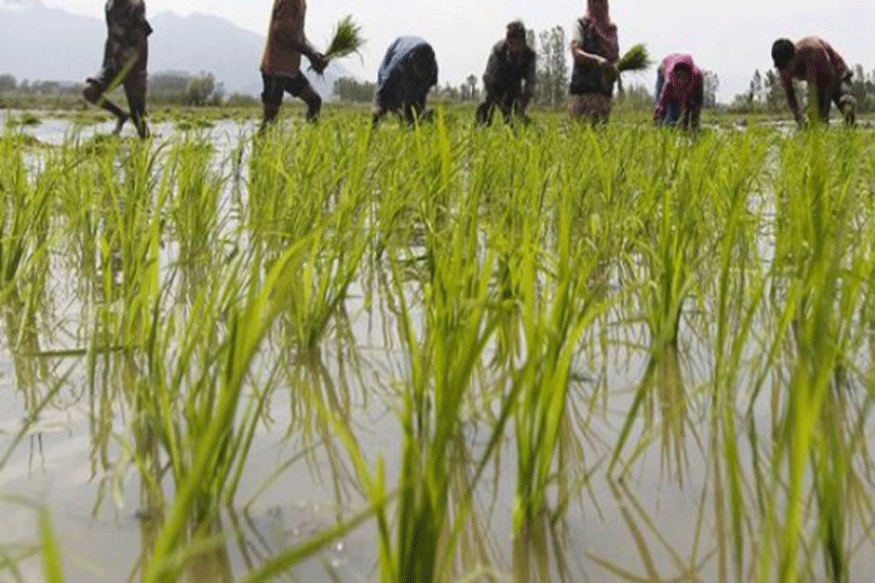 Image for representation.
Chennai:
"Our land is our identity. Even when we are unable to repay loans, we sell everything but our land," said M Tamilarasan, a 23-year-old farmer.
Tamilarasan, a civil engineer, said his family owns seven acres of land in Ayodhipatnam town of Salem district and cultivates coconut, paddy, sugarcane and vegetables. The state government plans to buy two of the seven acres for the proposed 227km Salem-Chennai green expressway project.
"The government has promised to give us compensation but can they give back our identity, our farms? I don't need money. I just need my land. Who asked for this project? Did people of Chennai or Salem ask for it? Why is the government so desperate to implement it?" asked Tamilarasan.
He said people in his area were arrested for objecting to the Green Corridor. "Police accompanied the state officials to my locality to measure the land. When my mother and sister-in-law requested them to leave, the cops were all set to arrest them but the neighbours came to their rescue. A few of our neighbours, however, were arrested when they protested against the officials' visit," he said.
The 23-year-old is not the only one opposed to the project. All farmers, he said, would protest till the end as their lives were linked to their lands.
Narayanan, 43, said his family was into farming for over 70 years and owned a four-acre land in Salem district. He said almost their entire land would have to be sold for the eight-lane highway project but the state government had not held discussions with affected farmers.
"We have more than 500 coconut trees, a few palm trees and fruit cultivation. All these will be impacted if the project is implemented. We earn over Rs 1 lakh per month now. The government says it will compensate, but we will suffer huge losses if we sell our land. We get a lot of money now that we are also into organic farming. I am an MA graduate but I chose farming as it is our bread and butter. We will not sell our land," Narayanan said.
He added, "Why destroy our agricultural land? It is not a highway for people. Farmers will not use the road. Since the forest department has not given permission to use their land, the government is pressuring us to sell ours."
The unrest is not restricted to Salem. Farmers in other districts, including Tiruvannamalai and Kanchipuram, will also be hit if the project is implemented.
Dhayanandh, an MA graduate, said his family had been farming for more than three generations. Of the three-and-a-half acres of agricultural land they own, they would have to sell about two-and-a-half acres for the project.
"I earn about Rs 30,000-40,000 per acre over a period of three months. The loss will be huge if I sell the land. If there were no proper roads between Chennai and Salem and my land was taken, it would be acceptable to an extent. But the case here is different. We have good roads between the two places. How is it justified?" Dhayanandh said.
He added that he approached the collector with a group of farmers when the project was announced but he did not respond to their pleas. "In this profession, we are not just dependent on ourselves but we also provide employment opportunities to others. If the land is taken away, several people will become unemployed. I will remain a farmer till my last breath. Agriculture will remain our lifeline," he said.
The resistance comes even as Tamil Nadu Chief Minister K Palaniswami on Sunday said only a minuscule percentage of farmers was opposed to the land acquisition.
"Four-five in 100 farmers are refusing to give their land. Majority of the farmers had voluntarily come forward and given their land for the green corridor project," he said.
(With inputs from Niranjana Nair & Pooja Shivakumar)
Also Watch
Read full article