Over 40 Injured as Fire Breaks Out at Bharat Petroleum Plant in Mumbai's Chembur
Seven fire engines, two foam tenders, two jumbo tankers and ambulances have been deployed for the blaze at Mahal Gaon in Chembur.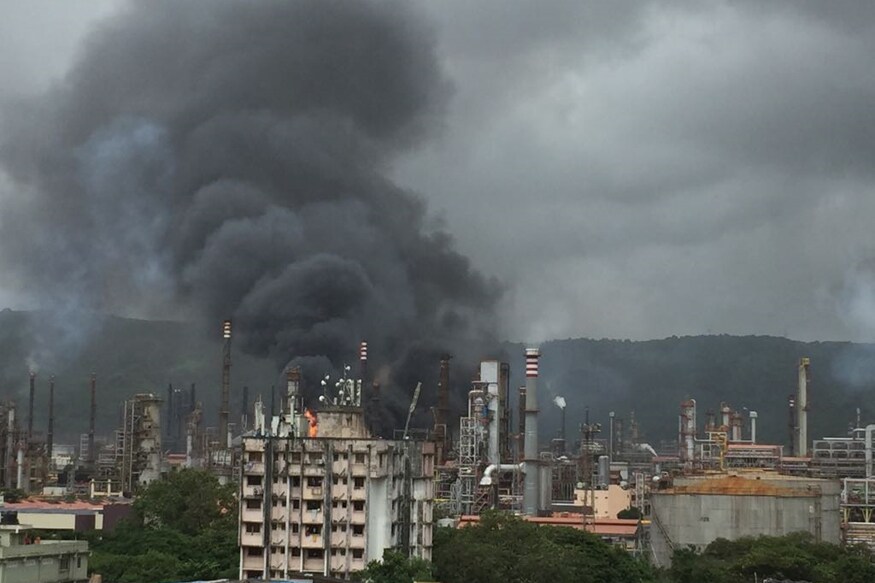 Fire breaks out in Chembur
Mumbai: At least 43 workers were injured after a fire broke out following a boiler blast in the refinery of Bharat Petroleum here this afternoon, officials said.
The incident took place at the public sector oil firm's plant on the Mahul Road in Chembur area of East Mumbai around 2.45 PM, they said.
Forty-three workers were injured in the incident, said Shahaji Umap, Deputy Commissioner of Police (Zone-VI).
After preliminary treatment at BPCL's first aid centre, 22 of them were allowed to go home, whereas 21 were shifted to nearby hospital in Chembur, he said.
One of them was in the intensive care unit, he said. Nine fire tenders, two foam tenders and two jumbo tankers were pressed into service to douse the blaze.
Along with the Fire Brigade, the refinery's own fire-fighting team, HPCL, Bhabha Atomic Research Centre, RCF and Mazgaon Dock fire brigades were also engaged in dousing the flames which were now under control, said an official of the Disaster Control Room of the Brihanmumbai Municipal Corporation.
The incident took place in the "Compressor shed of Hydrocracker plant", as per the company's statement.
Fire Brigade chief P S Rahangdale said the fire fighting was made difficult by heat and pressure inside the plant.
According to Santosh Aadhar, a local resident, a "massive" explosion was heard in the surrounding area. "Its tremors shook windows of our building which is 500 m away from the refinery," Aadhar told reporters.
Get the best of News18 delivered to your inbox - subscribe to News18 Daybreak. Follow News18.com on Twitter, Instagram, Facebook, Telegram, TikTok and on YouTube, and stay in the know with what's happening in the world around you – in real time.
Read full article