Over 50% Increase in Incursions Along Border With China in 2017
Doklam and the increased transgressions in 2017 could well be a case of the old guard trying to get back at Xi Jinping.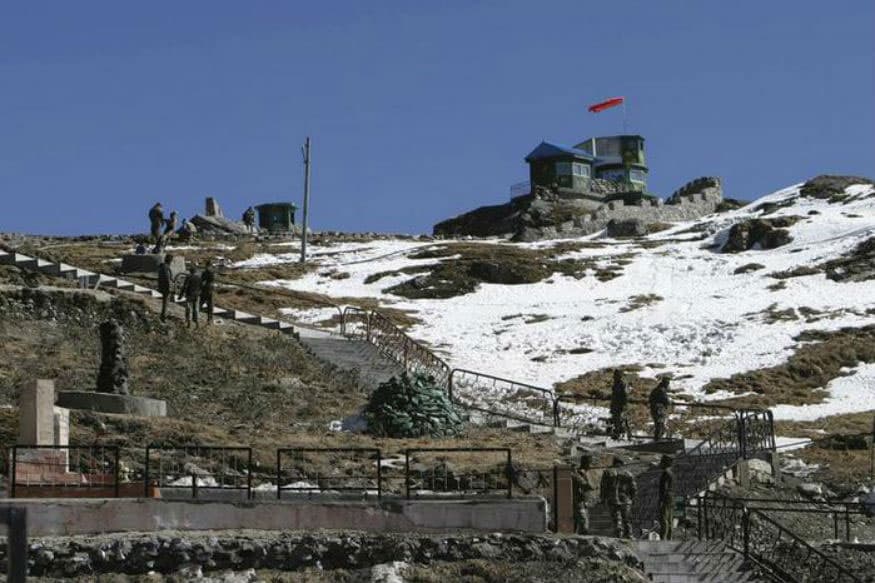 The Doklam tri-junction. (File photo)
New Delhi: 2017 in Sino-Indian ties was a fraught year, worst exemplified by the 72-day Doklam standoff which ended on August 28. To this day, we don't know what were the terms and conditions of the "expeditious disengagement" deal that was arrived at between India and China.
There were reports subsequently that the Chinese troops had returned to Doklam, perhaps in greater numbers. There were also reports about the People's Liberation Army (PLA) setting up camp there in the winter. These reports have been refuted both by the Ministry of Defence and the Ministry of External Affairs.
Now, a new report from the Army has shown the number of transgressions in 2017 shot up. There were 415 recorded instances of 'transgressions' along the Line of Actual Control (LAC). In 2016, that figure was 271.
While the number has shot up, and seems alarming on the face of it, it's important to put that number in context.
There are more than two dozen 'disputed places' along the LAC where there are serious differences in perception between India and China on where the line actually passes through.
Some of the most contentious points here include Chumar, Depsang, Demchok, Barahoti and Samudorong Chu. All of these points have seen clashes in the past. So the fact that last year's transgressions have also largely happened in the same places is a matter of reassurance.
The only new point of clash last year was Doklam. But that's another matter altogether.
What is also important to note is how long these clashes lasted. Most times, it was just altercations which got resolved after informal talks between commanders at the local level.
Sometimes things got scaled up to flag meetings. Official records show there were 26 flag meetings in 2017.
The heartening thing is that in none of these instances saw a single shot fired. Just contrast this to our other border, the Line of Control with Pakistan. The LoC has been hot with almost daily reports of ceasefire violations and fatalities or injuries to civilians on either side.
In as much as that, the Indian and Chinese sides have been able to stick to the letter and spirit of the 1993 Peace and Tranquility Agreement.
The most important factor which seemed to have missed the attention of media reports is this: 2017 was a year of the party Congress in China. It almost always is marked with local level infighting among various generals to climb up the rungs of the Communist Party of China, CPC.
A section of experts here in India also feels that Doklam too could have been a part of certain over-zealous generals keen to impress the party boss Xi Jinping to lock in their own posts within the PolitBuro and Central Committee. Interestingly, the Former Chief of PLA staff General Fang Fenghui, who was removed in the middle of the Doklam standoff last year will now be prosecuted on bribery charges. In fact, after Xi took over in 2012 more than 40 generals have been removed as part of his anti-graft campaign. There has been a pushback from the older generals only for them to be further purged.
Doklam and the increased transgressions in 2017 could well be a case of the old guard trying to get back at Xi. Unfortunately, China's military system is so opaque that none of it even gets reported in the media.
| Edited by: Huma Tabassum
Read full article