Pakistan Will Never Give Dawood Ibrahim to India: Chidambaram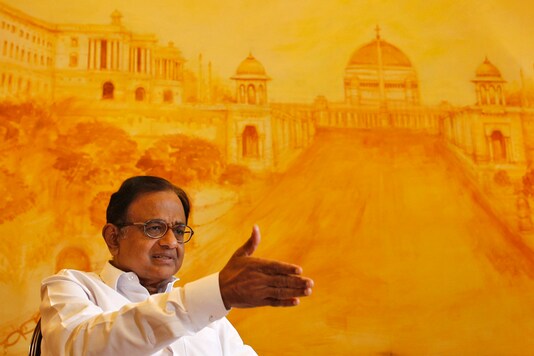 File photo of former Finance minister P Chidambaram.
Last Updated: May 13, 2016, 9:46 IST
FOLLOW US ON:
A day after CNN-News18 aired a sting video which showed Dawood Ibrahim's house in Clifton area of Karachi, former home minister and Congress leader P Chidambaram claimed that despite all proofs, Pakistan will never give the underworld don to India.
"The Pakistan government is never going to yield Dawood Ibrahim to you. They are never going to admit that Dawood has sought refuge there and even if they do, they are never going to make them available to you," Chidambaram claimed.
The veteran Congress leader also said that there has been information about Dawood in the past, too, but Pakistan has always been in denial. "The whole world knows that Dawood Ibrahim has an address in Pakistan. In fact, we have shared it with the Pakistan government. They have of course denied it. Many people have confirmed that this is the house in which he stays. He stays between Pakistan and Dubai," Chidambaram asserted.
However, he added that not being able to bring back Dawood is not the Indian government's fault. "You think they are going to put him on a platter and hand him over to you? This is not a failure of any Indian government. The problem is with Pakistan. No Pakistan government is going to admit that Dawood has sought refuge in their country," he lamented.
For the last 23 years, India has made several attempts to locate and bring back Dawood, the underworld don who is the mastermind of the 1993 Bombay blasts which killed 257 people.
India has tried to reason with Pakistan that Dawood is living in Karachi with his family in the posh Clifton neighbourhood with the full knowledge of locals as well as Pakistani administration officials. India has even provided multiple dossiers to Pakistan in this regard. But the response from the other side has always been denial.
The sting by CNN-News18 has revealed that the terror don's address is D 13, Block 4, Clifton, Karachi. The video of the sting operation shows top-angle shots of the house, which is flanked by a cricket stadium on one side and the Clifton Marquee, a popular wedding and banquet hall on the other.
During a five-minute bike ride covering roughly half a kilometer radius, the sting operators interviewed locals as well as Dawood's own security guards. Everyone they came across seemed to know where he lives.
Dawood's bungalow is surrounded on two sides by empty, vacant plots of land, much like al-Qaeda terrorists Osama bin Laden's compound in Abbottabad. The compound also has three-metre high walls, barricades leading up to the entrance and private security guards manning it 24x7. The don has even managed to build a mosque inside his compound.
First Published: May 13, 2016, 7:53 IST
Next Story