Parents get a jolt as 'dead' child revives, dies again
The baby girl was found gasping for breath.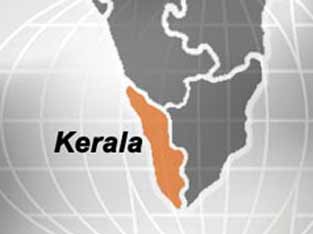 The baby girl was found gasping for breath.
Kollam: It was a double blow for the parents of new born twins who were declared dead by the doctors. To the surprise of the mother, the baby girl was found gasping for breath even as they prepared for the funeral. All efforts to save the child however proved futile.
A spokesperson of the KJK Hospital here told IANS that the mother, Remya, had delivered twins, a boy and a girl on Thursday.
"The infants were born in the 25th week of pregnancy and weighed around 600 grams. Soon after their birth the infants died," said the KJK Hospital spokesperson who did not wish to be named.
The family took possession of the two boxes in which the babies were placed and reached their home at Chathannor, some 60 km from the capital city.
To their surprise when they opened the box, the girl child was gasping for breath.
They rushed the child to the hospital and placed it in an incubator.
However, Saturday morning the infant breathed her last.
Chandran Pillai, father-in-law of Remya, said: "The expected date of the delivery was March 19. My son works in Muscat and he left last month."
Get the best of News18 delivered to your inbox - subscribe to News18 Daybreak. Follow News18.com on Twitter, Instagram, Facebook, Telegram, TikTok and on YouTube, and stay in the know with what's happening in the world around you – in real time.
Read full article