GET Stock

Quotes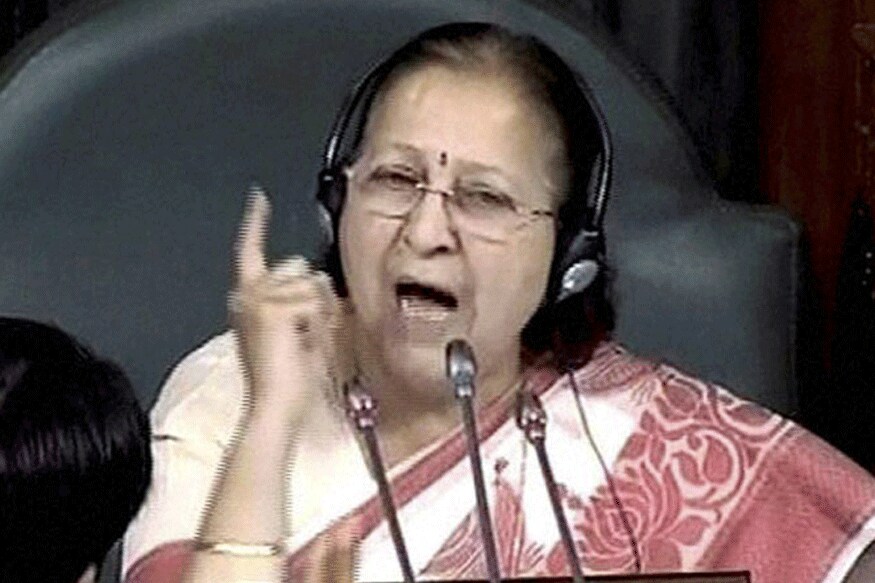 File photo of Lok Sabha Speaker Sumitra Mahajan. (PTI
New Delhi: The Opposition on Wednesday wanted obituary reference to the dead soldiers in Nagrota attack. The Speaker denied the same stating that the combing operations are still on. The Opposition was not impressed and staged a walkout.
"There is a tradition in Parliament to pay respects to the dead. But today this privilege was denied to us, hence we staged a walkout," said Congress Vice-President Rahul Gandhi.
Vankaiah Naidu blamed the Congress for not wanting to have a debate. He said the Prime Minister was in the House today but the Opposition walked out.
Stay tuned for Live updates.


20 Apr, 2018 |

Indian Premier League

CSK
vs
RR
204/5

20.0 overs

140/10

18.3 overs

Chennai Super Kings beat Rajasthan Royals by 64 runs

19 Apr, 2018 |

Indian Premier League

KXIP
vs
SRH
193/3

20.0 overs

178/4

20.0 overs

Kings XI Punjab beat Sunrisers Hyderabad by 15 runs

18 Apr, 2018 |

Indian Premier League

RR
vs
KKR
160/8

20.0 overs

163/3

18.5 overs

Kolkata Knight Riders beat Rajasthan Royals by 7 wickets

17 Apr, 2018 |

Indian Premier League

MI
vs
RCB
213/6

20.0 overs

167/8

20.0 overs

Mumbai Indians beat Royal Challengers Bangalore by 46 runs

16 Apr, 2018 |

Indian Premier League

KKR
vs
DD
200/9

20.0 overs

129/10

14.2 overs

Kolkata Knight Riders beat Delhi Daredevils by 71 runs