Juhu rave party case: Cricketer Parnell questioned
Wayne Parnell was accused of consuming drugs at a 'rave party' in Juhu in 2012.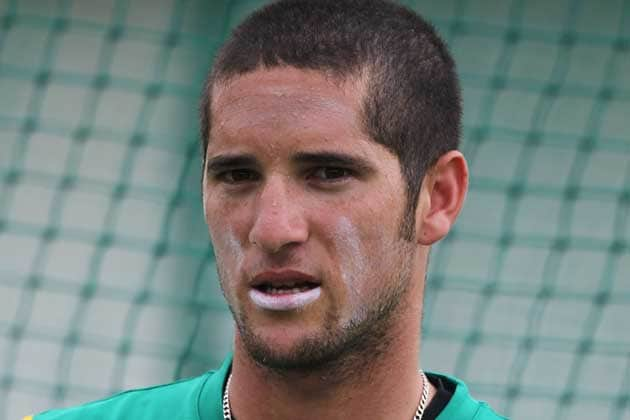 Wayne Parnell was accused of consuming drugs at a 'rave party' in Juhu in 2012.
Mumbai: South African cricketer Wayne Parnell, out on bail in connection with a 'rave party' case, was on Wednesday questioned for over three hours in a police station in suburban Juhu. Keeping with a Special NDPS Court's order, he arrived at the police station at about 12:30 pm and his questioning lasted for over three hours, an official said. "Parnell's explanation on the questions was recorded," the official, said adding the cricketer was accompanied by his South African lawyer, besides a local counsel.
The 23-year-old, who has played in IPL, surrendered before the Court on Monday after which he was placed under arrest and subsequently granted bail for Rs 10,000. Police had sought his custody but the Court dismissed their plea. The Court asked the cricketer to appear before the police so that his statement could be recorded in the last year's matter which related to suspected consumption of drugs at a 'rave party'.
Parnell was accused of consuming drugs. Last month, the Court had given a copy of the chargesheet filed in the case to all other accused, including IPL cricketer Rahul Sharma and TV actor-couple Apoorva Agnihotri and Shilpa. Police had on March 6 filed the chargesheet after which the Court had summoned all accused.
Police had in May raided a hotel in Juhu, where drugs were allegedly being consumed at a party, and rounded up 86 persons. Parnell was among the people accused of consuming drugs. They filed a 1,200-page chargesheet against 86 people while 35 others, mostly foreigners, were shown as wanted. Police are likely to file a supplementary chargesheet by June 20.
Get the best of News18 delivered to your inbox - subscribe to News18 Daybreak. Follow News18.com on Twitter, Instagram, Facebook, Telegram, TikTok and on YouTube, and stay in the know with what's happening in the world around you – in real time.
Read full article