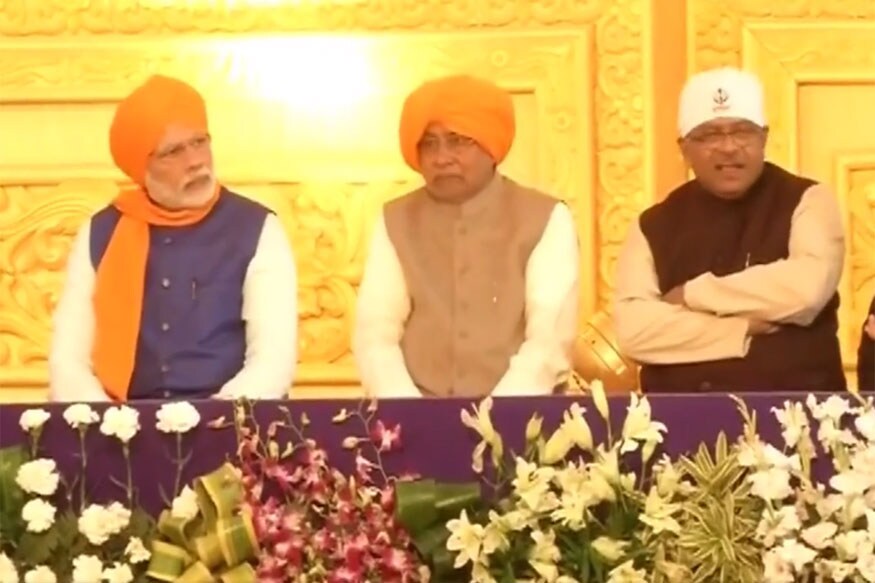 A TV grab of Prime Minister Narendra Modi, Bihar chief minister Nitish Kumar and Union minister Ravi Shankar Prasad at the event in Patna



Modi who shared the dias with Nitish Kumar also hailed the Bihar CM for going ahead with the prohibition in spite of opposition from all quarters and termed it a courageous move.

Earlier, Nitish Kumar had hailed Modi for successfully implementing the liquor ban in Gujarat for 12 years when he served as the chief minister of the state.

This is the first time the two have come together after the bitterly contested Bihar assembly election where an alliance between Kumar and RJD Supremo Lalu Yadav trounced the BJP.



14 Aug, 2019 |

India in West Indies

WI
vs
IND
240/7

35.0 overs

256/4

32.3 overs

India beat West Indies by 6 wickets (D/L method)

11 Aug, 2019 |

India in West Indies

IND
vs
WI
279/7

50.0 overs

210/10

42.0 overs

India beat West Indies by 59 runs (D/L method)

08 Aug, 2019 |

India in West Indies

WI
vs
IND
54/1

13.0 overs

/

overs

Match Abandoned

06 Aug, 2019 |

India in West Indies

WI
vs
IND
146/6

20.0 overs

150/3

19.1 overs

India beat West Indies by 7 wickets

04 Aug, 2019 |

India in West Indies

IND
vs
WI
167/5

20.0 overs

98/4

15.3 overs

India beat West Indies by 22 runs (D/L method)