Petrol and Diesel Prices Hiked 2 Days After Karnataka Election, Marks First Jump Since April 24
According to the official website of Indian Oil, petrol prices retailed at Rs. 74.80 per litre in Delhi and Rs 82.65 in Mumbai. Diesel prices hit Rs 66.14 per litre in Delhi and Rs 70.43 in Mumbai.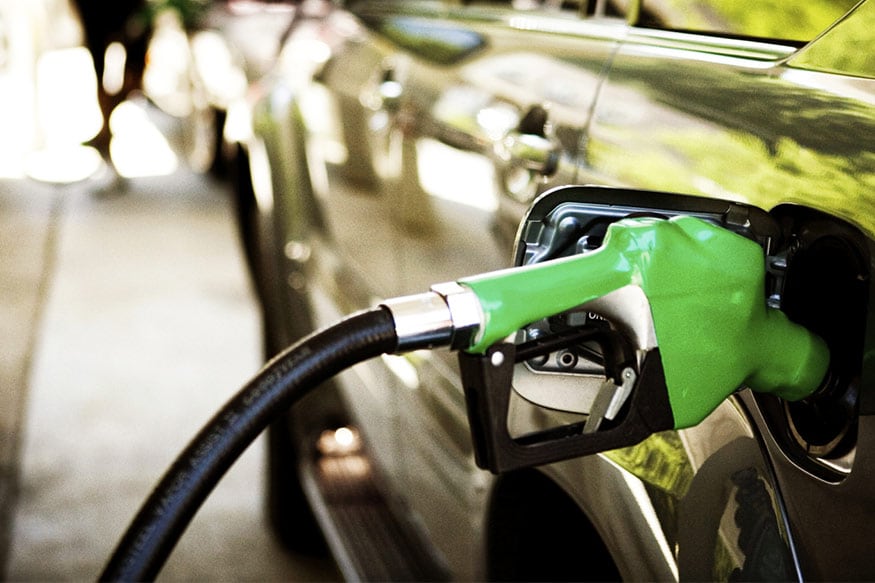 Representative image.
New Delhi:
Petrol prices were hiked by 17 paise across major cities while diesel became dearer by around 21 paise on Monday, the first hike in 19 days that comes two days after the conclusion of Karnataka election.
Petrol price in Delhi was hiked to Rs 74.80 per litre from Rs 74.63 while diesel rates were increased to Rs 66.14 a litre from Rs 65.93, according to a price notification issued by state-owned oil marketing companies. With this, diesel prices have touched a record high, while petrol is at a 56-month peak as PSU oil firms began passing on the spike witnessed in international rates to consumers.

Source: www.iocl.com

Source: www.iocl.com
Oil Minister Dharmendra Pradhan had last month denied reports of a directive to state oil firms to absorb at least Re 1 a litre of hike by not raising prices in line with cost.
The prices at petrol pumps of state-owned fuel retailers like Indian Oil Corp (IOC) were cut by 1-3 paisa every day in the first fortnight of December 2017 before Gujarat went to polls.
They started moving up immediately after polling for Assembly elections in Gujarat concluded on December 14, leading to speculation that government may have asked oil companies to hold on to the prices.
State-owned oil companies in June last year dumped the 15-year old practice of revising rates on 1st and 16th of every month and instead adopted a dynamic daily price revision to instantly reflect changes in cost.
The government had in June 2010 freed petrol price from its control and the diesel rates were deregulated in October 2014. Prices have since then moved more or less in tandem with international rates barring a few exceptions like the period before a crucial election.
Finance Secretary Hasmukh Adhia and Economic Affairs Secretary Subhash Garg have ruled out any immediate reduction in excise duty to cushion the increases warranted from spike in international oil price.
The BJP-led government had raised excise duty nine times between November 2014 and January 2016 to shore up finances as global oil prices fell, but then cut the tax just once in October last year by Rs 2 a litre.
The government had between November 2014 and January 2016 raised excise duty on petrol by Rs 11.77 a litre and that on diesel by Rs 13.47 per litre to take away gains arising from plummeting global oil prices. This led to its excise mop up more than doubling to Rs 2,42,000 crore in 2016-17 from Rs 99,000 crore in 2014-15.
The central government had cut excise duty by Rs 2 per litre in October 2017, when petrol price reached Rs 70.88 per litre in Delhi and diesel Rs 59.14. Because of the reduction in excise duty, diesel prices had on October 4, 2017, come down to Rs 56.89 per litre and petrol to Rs 68.38 per litre.
However, a global rally in crude prices pushed domestic fuel prices far higher than those levels.
| Edited by: Nitya Thirumalai
Read full article
Countdown To
Elections Results
To Assembly Elections 2018 Results