Pharma cos seek incentives for R&D in Budget
Pharma companies have urged the FM to extend export-related tax benefits in this Budget.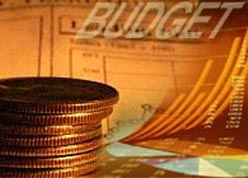 Pharma companies have urged the FM to extend export-related tax benefits in this Budget.
Mumbai: Pharmaceutical companies have urged the Union Finance Minister P Chidambaram to extend export-related tax benefits and strengthen incentives for research and development in the forthcoming Union Budget.
According to estimates, revenues and profits of drug companies have plunged due to increasing pricing pressure and competition in strategic Western markets. A firmer rupee has also added to the problem.
On an average Indian companies earn 50 per cent to 80 per cent revenue from exports, which is very unlikely in present situation.
Cipla's chief executive officer Amar Lulla says that with the dollar playing havoc, "we wish the export incentives to pharma companies are extended for another five years."
Glenn Saldanha, Managing Director and Chief Executive Officer, Glenmark Pharmaceuticals, said that the discontinuation of this benefit will badly affect those enterprises which are in the process of converting their existing undertaking into a 100 per cent export oriented unit (EOU), "and those who does not have adequate means to move or set up a new unit in an SEZ."
The companies are hiving off their R&D units into separate companies to raise capital and reduce innovation-related risks.
However, companies in the country have very limited pipeline and most are in the early stages of development.
Lack of progress in R&D successes has also made raising venture capital more difficult. Now, companies want depreciation-related tax benefits to be available liberally even after such spin-offs.
Get the best of News18 delivered to your inbox - subscribe to News18 Daybreak. Follow News18.com on Twitter, Instagram, Facebook, Telegram, TikTok and on YouTube, and stay in the know with what's happening in the world around you – in real time.
Read full article