Pipili rape victim critical, on ventilator
The victim had slipped into coma after she was allegedly raped on November 29 last year.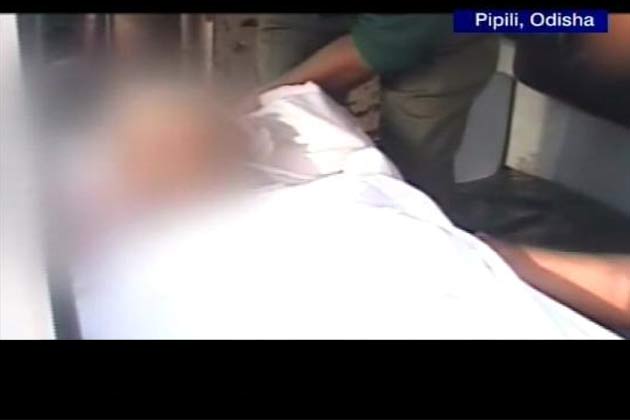 The victim had slipped into coma after she was allegedly raped on November 29 last year.
Cuttack: The condition of the Pipili rape victim, who is on life support system for the past 24 hours, is showing little improvement after developing further complications, doctors attending on her said on Tuesday.
A team of senior doctors of SCB medical college and hospital in Cuttack are attending on the 19-year-old Dalit girl, under treatment in "semi-comatose" state since January 11. She developed breathing problems on Monday evening.
Doctors said she was immediately put under ventilator as she was suffering from acute pneumonia and was not able to breath on her own. She was also suffering from septicemia and having unstable blood pressure for the last two days.
This is for the first time in the last 68 days of her treatment in the Cuttack hospital that the condition of the girl has turned so critical, said doctors.
As soon as she recovers from pneumonia, doctors said, other treatments would start. They said apart from lung problems, all her vital organs were functioning normally.
Hospital sources said views of experts from other hospitals, including AIIMS, Delhi, have been sought to overcome the critical phase of the patient.
Meanwhile, a team of crime branch officials, who are probing the sensational case, rushed to the hospital on Tuesday to ascertain the condition of the victim.
Four persons have been chargesheeted for attempt to murder and criminal intimidation in this case.
The victim, a native of Arjungoda village in Pipili under Puri district, had slipped into coma after she was allegedly raped on November 29 last year.
It was after the interference of the State Human Rights Commission and Orissa High Court, a police case was registered on January 9, 2012 and two days later she was admitted to the SCB medical college and hospital.
The incident has taken its toll on the political and administrative set up with a Cabinet minister putting in his papers, an IPS officer being shunted and a police inspector dismissed from service.
While a judicial commission headed by a former judge of the HC is probing the matter, the state and central women commissions, National Human Rights Commission and National SC and ST Commission too have conducted inquiries into the case.
Get the best of News18 delivered to your inbox - subscribe to News18 Daybreak. Follow News18.com on Twitter, Instagram, Facebook, Telegram, TikTok and on YouTube, and stay in the know with what's happening in the world around you – in real time.
Read full article