PM speaks to Shashi Tharoor, condoles Sunanda Pushkar's death
<p>Prime Minister Manmohan Singh on Friday night spoke to Union Minister Shashi Tharoor and condoled the death of the latter's wife Sunanda Pushkar.</p>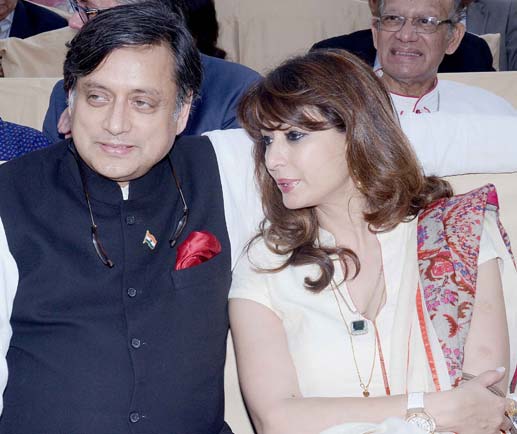 <p>Prime Minister Manmohan Singh on Friday night spoke to Union Minister Shashi Tharoor and condoled the death of the latter's wife Sunanda Pushkar.</p>
Prime Minister Manmohan Singh on Friday night spoke to Union Minister Shashi Tharoor and condoled the death of the latter's wife Sunanda Pushkar.
"I am deeply saddened at your loss. May God give you strength in this hour of grief", Singh told Tharoor.
Sunanda Pushkar, who was upset over an alleged extra-marital affair between Tharoor and a Pakistani journalist, was found dead in a five-star hotel room.
Police said they did not suspect any foul play in Sunanda's death and it may be a case of suicide.
The body of 52-year-old Pushkar, a woman entrepreneur who married Tharoor in August 2010, was found in mysterious circumstances in luxury Leela Palace hotel in South Delhi, top police sources said.
Get the best of News18 delivered to your inbox - subscribe to News18 Daybreak. Follow News18.com on Twitter, Instagram, Facebook, Telegram, TikTok and on YouTube, and stay in the know with what's happening in the world around you – in real time.
Read full article