Poet Vairamuthu wins the 'Ilakiya Chinthanai' award
The Tamil poet won this award for his novel 'Moondram Ulaga Por'.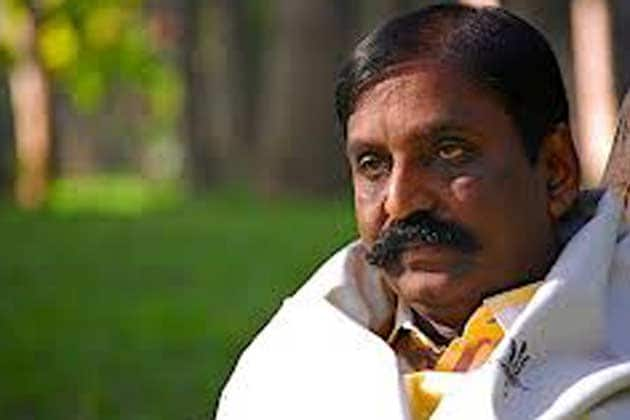 The Tamil poet won this award for his novel 'Moondram Ulaga Por'.
There is practically no count of accolades that lyricist Vairamuthu has earned for himself over the years. For all that, he is humble, modest, philanthropic and benevolent. His love for Tamil films is a saga of its own and in accordance with that, his novel 'Moondram Ulaga Por' won him the award 'Ilakiya Chinthanai'.
The heart wrenching novel begins with a poor farmer's son seeing his father committing suicide, and ends with him killing his son for the soil. The untold misery of the farmers is bound to be the longest literature if ever recorded in script. Vaiamuthu had covered only a small portion of fiction in it.
The simpleton says,"I prefer to accept this award for the reasons of merit of the institution." The award will be presented on the 12th of April, this year, and the poet has big plans.
Talking more about it the author says, "I have planned to donate all the profits that the book has made, to the poor families of the Cauvery Delta region. The farmers committed suicide due to their crops and allied investments going waste. I shall give each family 1 lakh rupees, thus dividing the 11 lakhs profit among 11 needy families."
Get the best of News18 delivered to your inbox - subscribe to News18 Daybreak. Follow News18.com on Twitter, Instagram, Facebook, Telegram, TikTok and on YouTube, and stay in the know with what's happening in the world around you – in real time.
Read full article