Legendary actor Pran's funeral to be held at Shivaji Park in Mumbai today
The Dadasaheb Phalke awardee passed away on Friday night at a suburban hospital in Mumbai.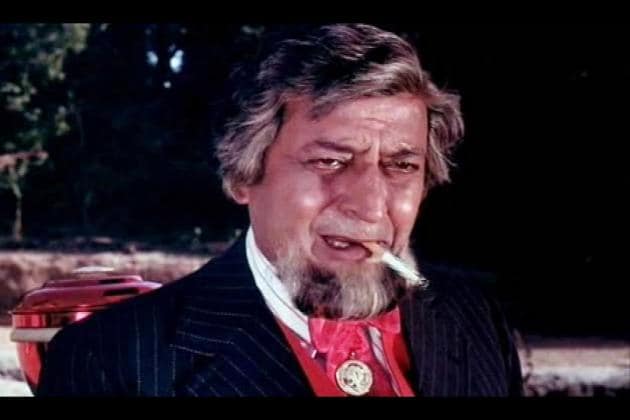 The Dadasaheb Phalke awardee passed away on Friday night at a suburban hospital in Mumbai.
Mumbai: The funeral of legendary actor Pran will be held on Saturday afternoon at Shivaji park in Dadar. The Dadasaheb Phalke awardee passed away on Friday night at a suburban hospital in Mumbai.
"He died after a spell of prolonged illness," his daughter said. He was admitted to Lilavati hospital a month ago after his health started deteriorating, she said.
The 93-year-old actor, whose real name is Pran Krishan Sikand, has appeared in over 400 films from the 1940s to the 1990s and has played both positive and negative roles with equal passion. He is known for films like 'Zanjeer', 'Don' and 'Amar, Akbar, Anthony'.
He was awarded the 'Villain of the Millennium' by Stardust in 2000 and was on the list of CNN's Top 25 Asian actors of all time.
Born into a wealthy family in Delhi Feb 12, 1920, Pran lived and was educated in Lahore, Kapurthala, Meerut, Dehradun, Rampur, Unnao and finally Mumbai as his father, Lala Kewal Krishan Sikand, was a government contractor building bridges and roads, including the Kalsi Bridge near Dehradun.
Though he seemed interested in and pursued a course in photography in Lahore, a chance meeting with a movie producer got Pran a role in 'Yamla Jat' in 1940 when he was 20.
After the partition of India, Pran, who had married Shukla in 1945 (the couple later had two sons, Arvind, Sunil, and daughter, Pinky), decided to leave the Lahore film industry and shift to then Bombay.
But, unlike his smooth entry in Lahore, it was the start of a brief period of struggle to get a foothold in Bollywood.
Though he managed to get the role of a lead hero in some movies, his personality and natural acting talents came to the fore only as a villain in those early days of the black-and-white era.
His piercing, intense and unwavering deadly eyes made him a tailormade villain for the romantic heroes of that era, including Dilip Kumar, Dev Anand, Raj Kapoor, Shammi Kapoor, Shashi Kapoor, Rajendra Kumar, Raj Kumar, and later Dharmendra, Rajesh Khanna, Amitabh Bachchan and many others.
No doubt, on screen, they all never missed an opportunity to get back at him and loved to bash him up - even as the viewers in the dark cinema halls let out sighs of relief at the end of the one-headed, evil-eyed Ravan, as the heroes and their dainty heroines sauntered into the mist.
"Throughout an estimable career, (Pran) used his eyes, voice, diction, facial mobility and body language to powerful effect. He could memorize reams of dialogue just by glancing at the sheets of paper handed over to him on the sets, more often than not a minute before the call of lights, action, camera. He never made a mistake, the lines flowing smoothly from a photographic memory," was how the legendary Amitabh Bachchan described him a few years ago.
Pran acted in over 400 movies in a career spanning over six decades and made smooth, seamless transitions from a hero to a villain to a character artist, playing each role with rare finesse, his 'extra touch' ensuring that each was different from the other.
(With Additional Inputs from PTI, IANS)
Get the best of News18 delivered to your inbox - subscribe to News18 Daybreak. Follow News18.com on Twitter, Instagram, Facebook, Telegram, TikTok and on YouTube, and stay in the know with what's happening in the world around you – in real time.
Read full article