Prince Charles invokes Nehru to highlight Commonwealth's spirit
<p>Invoking India's first prime minister Jawaharlal Nehru, Prince Charles, on Friday, asked Commonwealth nations to bring a "touch of healing" to manage problems facing the world.</p>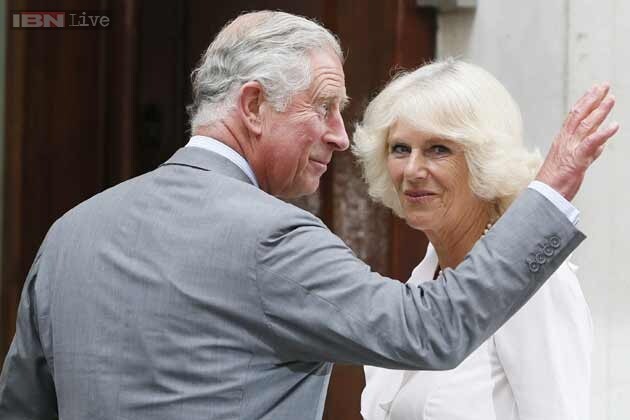 <p>Invoking India's first prime minister Jawaharlal Nehru, Prince Charles, on Friday, asked Commonwealth nations to bring a "touch of healing" to manage problems facing the world.</p>
Invoking India's first prime minister Jawaharlal Nehru, Prince Charles, on Friday, asked Commonwealth nations to bring a "touch of healing" to manage problems facing the world.
Inaugurating the Commonwealth Heads of Government Meeting (CHOGM) here, Charles said, "Each one of us is here because of the hope and trust we place in the Commonwealth to bring that 'touch of healing' to our troubles and deliver the very best future for our people."
Charles, who is representing Britain' Queen Elizabeth II, highlighted how Nehru declared that the Commonwealth seemed capable of bringing "a touch of healing" to the management of contemporary world problems.
The Prince of Wales, who turned 65 yesterday while on a visit to India, said he always felt proud to share a birthday with Nehru.
He said the Commonwealth showed an exceptional spirit of accommodation over how the organisation should be constituted.
Charles said the nations should not underestimate the importance and responsibility of the 53-member Commonwealth's role in addressing many troubles that beset the world.
He said the Queen has deep affection for the Commonwealth and attaches special importance to the grouping.
"And if I may say so, those very sentiments have been an ever-present cornerstone in my own life also. It is therefore my particular privilege and pleasure to be representing The Queen at this, the 2013 Commonwealth Heads of Government Meeting," he said.
Noting that Sri Lanka was one of the founding countries of the modern Commonwealth, Charles said, "...I am especially pleased to be back among the people of Sri Lanka who, in recent years, have confronted great adversity."
He said the Commonwealth Charter, signed earlier this year, which enshrines human rights in the values of member states, was designed to "light the path of all those involved in the work of the Commonwealth."
He added: "At this CHOGM, and guided by that spirit, the Commonwealth is being charged to confront the many issues affecting the security and well-being of its nations and peoples.
"The Queen wishes you well in these vitally important deliberations."
Get the best of News18 delivered to your inbox - subscribe to News18 Daybreak. Follow News18.com on Twitter, Instagram, Facebook, Telegram, TikTok and on YouTube, and stay in the know with what's happening in the world around you – in real time.
Read full article