Privacy a Fundamental Right, But it Cannot be Absolute: BJD MP Jay Panda
Jay Panda said the Supreme Court deliberating on the source and contours of right to privacy is a historic step, but the discussion must go beyond just Aadhaar.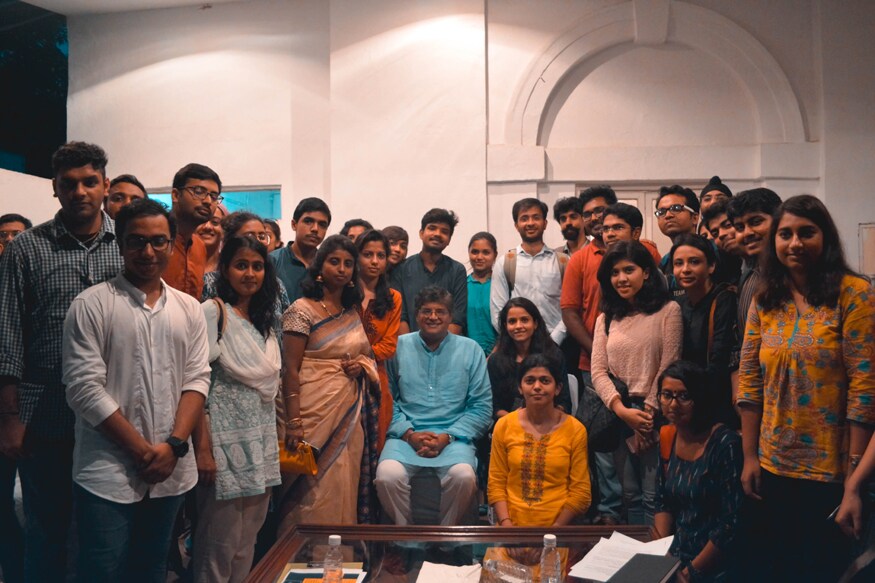 Jay Panda held a discussion with over 40 college students and young professionals on the need for a data protection law. It was organised by an an online public policy portal. (Photo: CNN-News18)
New Delhi: BJD MP Baijayant 'Jay' Panda, who had introduced a Bill on data privacy and protection in the Parliament, has said that privacy is a fundamental right guaranteed by the Constitution, but it would be impractical to make it absolute and we must make room for some very narrowly defined exceptions.
Speaking at a discussion with college students and young professionals in the national capital, Panda said that India must take the middle path and avoid any extremes when it comes to its data privacy law. On being asked from where he took inspiration for his Bill, he said he had referred to the laws in the European Union, Canada and Ireland.
Panda said that the Data (Privacy and Protection) Bill, 2017, envisages a right to "informed consent", wherein, only upon giving an express and affirmative consent can a person's data be collected, used or sold. "Every citizen is given a right of authority over his or her individual data. The Bill makes provisions for minors or developmentally challenged people, whose right will be given to their guardians," he said.
The Bill also mandates the creation of a Data Privacy and Protection Authority (DPPA). A Quasi-judicial body, it will allow individuals to file grievances against private as well as government bodies against any breach of privacy. Articulating this as a strong directive of the Bill, Panda said that for a strong law, complaints must be heard and adjudicated within a quick time frame.
The MP said that with India taking a giant leap under the Digital India programme, the question remains how safe our online data is. Many regard 21st century as the century of data - the new oil. It is the need of the hour for the government to ensure that personal data is secure, Panda said.
The conversation also dwelled into logistical challenges in implementation of the Bill. The need for such a law has become more pressing with numerous cases of privacy breach, hacks and data theft cropping up.
Recently, data has been consumer data has been stolen from the servers of app-based cab firms, telecom companies and even government schemes. A nine-judge bench of the Supreme Court is also deliberating whether right to privacy is a fundamental one. The government has also constituted a panel to look into bringing a data protection law
Panda said that the Supreme Court deliberating on the source and contours of right to privacy is a historic step. "Despite Aadhaar's significant contributions as a tool of inclusion, efficiency and good governance, it has become the focal point of this debate. In the 21st century, the threats to privacy, data protection and security go far beyond it," he said.
"As noted by Judges itself, data protection is an aspect of privacy and will require to be considered separately. There is vast information about us already out there in the cloud, including biometrics, with more collected every day. In this context, the data protection aspect, inter alia, of my Bill has become more significant today," he added.
The event also helped facilitate a mature discussion of the present day scenario on data protection. The audience, from backgrounds such as law, engineering, liberal arts and political science. Topics such as misuse of private data and permissions given to third parties without complete awareness were raised.
| Edited by: Aakarshuk Sarna
Read full article